The day Judy Hubbard met Glenn Cobbins Sr. was a sad one.
At least, that's what she tries to claim. She nearly says it straight, but a laugh slips out, spoiling the act. It's an absurd lie anyway, and like many of her comments, it's a way to tease Cobbins.
That first meeting took place in the former Bear Creek Community Center on Elleta Boulevard. The center had brought in a guest from New Orleans to run a workshop on how to improve impoverished areas, and she told everyone in the room to get behind someone they trust.
"So Glenn was here with this other guy, and I mean he's huge," Hubbard says. "Of course I'll go behind him. So I did, and that's how we met."
It was a simple, almost underwhelming start to a 20-year partnership that became a voice for underprivileged Columbia residents. After that first meeting, Cobbins and Hubbard opened the Imani Mission Center in 2000, where they ran their nonprofit, the Destiny of H.O.P.E., which stands for Helping Our People Excel. The Imani center closed in 2015, but the Destiny of H.O.P.E. continues.
It's not the catchiest or most memorable name, yet it conveys the essence of the work they do and why they do it. They feel called to fix other people's problems, including trying to heal bodies, minds and spirits. They are patient, dogged shepherds, always looking to fold friends and strangers alike into their flock.
This united mission is founded upon neatly symmetrical, almost poetic contrasts. Cobbins is 6 feet 3 inches, built like a bear and gold-toothed. Hubbard is 5 feet 2 inches — but only with 3-inch heels on — and usually looks dressed for church. He has sold drugs and done prison time. She is an ordained minister and mother of four. And of course, there is the most apparent difference: he is black; she is white.
If they seem an unlikely pairing, well, they have an answer to that: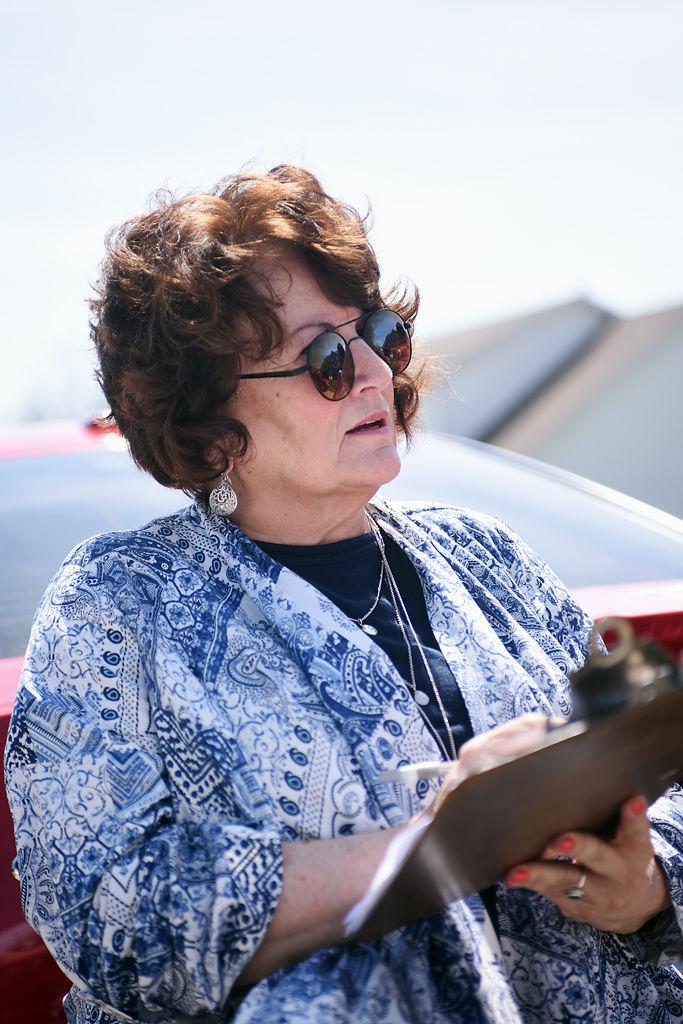 "I think we were chosen to do it," Cobbins says. "It's not up to us to say yes or no. I believe God actually chose us to do this and our combination."
Perhaps that's why they've become one of those duos where it just feels wrong to mention one without the other. Lennon and McCartney. Sonny and Cher. Butch Cassidy and the Sundance Kid.
Cobbins and Hubbard.
Glenn and Judy.
For Hubbard, it all started on a single street nearly 30 years ago.
At the time, she was working in human resources at Physician's Home Health, a health care organization that used to be on North Providence. She remembers hearing from her boss about problems with kids who lived on Elleta Boulevard, the street that housed the Bear Creek Community Center. They were beating up other children and stealing from them. The problem had gotten so bad that those kids had been sequestered onto their own bus.
"When she said that, I just felt like a knife went in me," Hubbard says. "If you tell those kids they're bad and single them out like that, they're gonna be bad."
The story stuck with her. When she would read the newspaper, her eyes would find the words "Elleta Boulevard" and "Bear Creek" as if they were set in bold type.
The neighborhood ­— located in the Second Ward — has improved dramatically in recent years. Elleta is home to the Bear Creek Townhomes, affordable housing run by the Columbia Housing Authority. The agency completed a $9.8-million overhaul of the apartments in October. It's a peaceful place now. "Bucolic," in the words of Phil Steinhaus, CEO of the Housing Authority.
But the neighborhood was much rougher back when Hubbard started working there. It was known as a fairly high-crime place, like much public housing in that era. Steinhaus partly puts this down to low expectations, at the time, for those who lived in public housing.
"Things got bad down here," Steinhaus says. "So people just said, 'Well, that's the way it's going to be.'"
That's not what Hubbard said, though. She prayed over problems that weren't her own and ultimately decided she had to take action. It wasn't a place where she felt safe, but she figured God would take care of things. Today, the townhomes have an after-school program run by the Housing Authority. But before that existed Hubbard organized life skills courses, held activity camps and led Bible school for the kids on Elleta who had been marked as delinquents.
She worked without funds or a formal organization. She had some help, but only from an informal network — members of her church, her four kids and some of their friends.
She found more than just troublesome kids on Elleta.
"Glenn had — three or four? — crack houses out there," Hubbard says.
"I didn't have no crack houses out there," Cobbins shoots back. "She always telling stories, man."
"Was it three?"
"I ain't gonna tell you."
"Yeah, it was three — at least," Hubbard says. "Anyway, I didn't know him for the first 10 years I was out there."
"Yeah, she did. I was in her class, her Bible class."
"You were not!"
"I sold her dope — that's why she's known me so long," Cobbins quips.
Although not to Hubbard, Cobbins had, once upon a time, sold crack cocaine and marijuana in the streets of Columbia, including Elleta. He was imprisoned for it more than once, the first instance in Algoa Correctional Center in Jefferson City from 1990 to 1992 on a felony charge for selling drugs.

In 1998, two years after being charged with selling controlled substances, Cobbins walked out of prison for the second and final time. He underwent a long-term drug-treatment program at the Ozark Correctional Center in Fortland, Missouri.
"I looked out that window," he says, "and that's when I see everything just disappear. All the guards, towers, the fence, the razor wire fences — I ain't even see 'em. I don't even remember 'em no more. They just left me in the night. And that's when I knew I had some type of intervention. A spiritual intervention that's going to make me solid as a rock."
A free man, he decided he wanted to give back to Columbia. It was then that he met Hubbard.
There is a small house on East Ash Street. The off-white building was once the Imani Mission Center, and for 15 years, it served as the home of Hubbard and Cobbins' own mission. From the Imani center, they built upon the work that Hubbard had done on Elleta, providing after-school programs, life skill sessions and summer camps for children.
Imani is Swahili for "faith." When they opened the center together in 2000, imani was what kept them going. "We had to have faith, coming into the hood like that," Cobbins says. "I'm fresh outta the joint (at the time)."
"And I didn't know what I was doing," Hubbard says.
"Neither one of us," Cobbins agrees. "God knew what he was doing, though."
They held out hope for even the most troublesome cases — including the kid who tried to choke Hubbard at their first-ever summer camp.
That day she was the disciplinarian, and a kid named Gary got sent to her office. "I can't even remember what he got in trouble for," Hubbard says.
But in her office, Gary slammed her up against the door and started choking her. She yelled for Cobbins, and he came. "He was a big old boy," Cobbins says. "At that time, he was probably 11, 12 years old. Maybe 9 or 10. He weighed about 180 pounds."
"Strong as an ox," Hubbard confirms.
Cobbins freed her — he doesn't really remember how — and they sat Gary down and calmed him. Then Hubbard told Gary: "I don't care; you're not leaving here. That's just exactly why we want you here."
After that day, Gary changed, Cobbins says. He was already good with the little kids, but he became a leader and protected them. He followed the guidance of Cobbins and Hubbard. Sometimes it takes a community to raise a child.
"Everything that a parent could do, they did," says Carolyn Rutayisire, who worked at the Imani center for over a decade. "A lot of kids around here needed that."
And there were so many kids. Hubbard puts the most they ever had on any one day at upwards of 40, though 30 was more typical. Their after-school programs focused on elementary-aged children, but the summer camps were open to teenagers as well. Every room of the center would be full; some were sewing, some reading, some coloring.
"Oh my god, they were coming and going," Rutayisire says, with a soft chuckle. "I can't even count them now."
Cobbins and Hubbard ran more than just children's programs at the center. They held community-wide events, such as the annual Harvest Dinner, a free Thanksgiving meal open to the young and old alike.
There were also programs for adults. The Imani center ran the Creating Lasting Family Connections program. It was centered on drug and alcohol abuse and supported by the Substance Abuse and Mental Health Services Administration, a branch of the U.S. Department of Health and Human Services.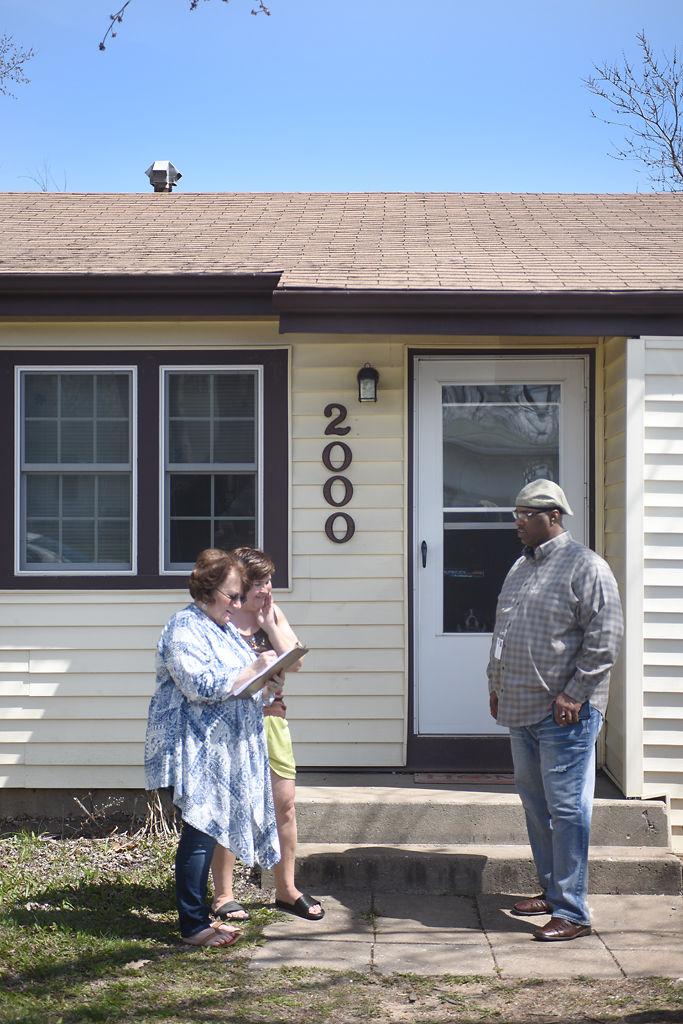 Hubbard and Cobbins would sit the parents down and have them walk back through their childhoods, probing for the roots of present problems. They discussed violence, abuse and even incest in some cases. "(The parents) got to talk about things that they'd never ever opened up about," Hubbard says.
She says she still thinks of it as one of the best programs they've created because, by reflecting on the shape of their own lives, those adults could become better parents. They could keep the wrongs they suffered from plaguing their children.
The Imani center turned into a place of worship for some of Columbia's African community, and Cobbins and Hubbard opened the place up to a church service for refugees from Rwanda and Burundi. On Sunday nights, the center was filled with the joyful energy of that congregation. Indeed, the building sometimes couldn't contain the enthusiasm.
"We had about 90 people in this old building, and the floor just broke because when they danced, the floor would just go up like this," Hubbard says, making a wild, up-and-down motion with her hands.
Rutayisire remembers the dancing. "They bounced a lot," she says. "When they get to singing in their language and stuff, they can go all night."
Today, the Imani Mission Center's name lives only as a memory, a phantom listing on Google Maps. In 2015, the center closed its doors after funding ran out. It was under the umbrella of the Community of Christ Church, a religious organization based in Independence, Missouri, and Hubbard's own church.
She calls the funding "an administrative decision on the church's part." In other words: budget cuts.
The center's closing was a blow to people such as Rutayisire, who witnessed the love and care that went into it. "I felt sad because I knew Judy and Glenn worked hard to keep it open," she says, "and if they found somewhere else, I would probably go and help if they need me — right now."
Whatever magic was in that building came from Cobbins and Hubbard. It was their vision of a better Columbia that shaped it, the vision that survives it.
After the center closed, City Manager Mike Matthes hired Hubbard and Cobbins as a bridge between the city of Columbia and low-income neighborhoods."It's the same work on steroids," Cobbins says.
These days, their titles are Neighborhood Outreach Specialists, meaning they go door-to-door asking Columbia residents what they need.
Their jobs are part of the city's 2016-2019 Strategic Plan, which aims to make Columbia "a place where all families cannot only live ... but thrive." The city identified three neighborhoods as particularly in need of resources, one each in north, east and central Columbia. Cobbins and Hubbard are the ones to see the neighborhoods up close. Or, as Assistant City Manager Carol Rhodes puts it, "They are the boots on the ground."
Rhodes is one of Cobbins' and Hubbard's supervisors and helps to oversee the strategic plan. She says their role in it is essential, the concrete link between City Hall and Columbia residents. The input they've collected about Columbia residents' unmet needs has been critical to carrying out the plan.
Indeed, Rhodes stresses that the strategic plan is about helping everyone thrive, and the pair can reach people who otherwise wouldn't be heard.
"The reason that we hired Glenn and Judy was to reach out to those who don't normally attend a council meeting and might be intimidated to come down to the city hall and talk to city leaders," she says.
Much of Cobbins and Hubbard's work involves asking residents a series of questions about quality of life. These range from the grounded and practical to the philosophical, from, "Do you have good sidewalks?" to "Do you feel equal to all people?"
Cobbins and Hubbard don't just gather information, though. They also try to put people in touch with resources, including bus passes, food, job training and advice. Or as Cobbins puts it: "Everything but sex and drugs."
It's hard to quantify the impact of work like theirs, but the city does have statistics to show for it: Hubbard and Cobbins have conducted 167 assessments since the adoption of the plan resulting in 46 referrals successfully followed up by the Department of Health and Human Services.*
There's a distinctive rhythm to their work. They're a team, and each has their own role. Or as Cobbins says, "the one-two punch."
Hubbard asks most of the questions. She also holds the official-looking clipboard and jots down people's answers. This has always been her role in the relationship, she says. Her various jobs in human resources departments have made her good at that stuff.
Cobbins, on the other hand, is "the gatekeeper," the one who can get people to open up about their needs. He can talk to those who don't like the city or trust its motives. It helps that Cobbins and Hubbard seem to know everyone in the community — and everyone seems to know them.
On a gray February morning, they were doing needs assessments on Waterloo Drive in northeast Columbia. While they talked with one resident, Cobbins waved to the drivers of two passing cars, chatted with a third driver who stopped, and then he yelled "Hey, what's up, big shot?" to a fourth driver as the car passed.
When the neighbors pulled into the driveway next door, Cobbins and Hubbard knew them, too."Just when I need some money, my friends show up," Cobbins called over, laughing. He walked into the street and greeted one of them, Atterio Norman, with a handshake and hug. Hubbard and Cobbins had known Norman and his partner, Melissa Clark, since the Imani center days.
When Norman wanted to get involved with the community, the center was where he turned.
There's a long history there, starting from when Norman lived down the street from Cobbins' mom. He and Cobbins weren't close friends — Cobbins would encourage him on the basketball court, things like that — but the day he stopped by the Imani center to ask about open positions, Cobbins recognized him right away.
At first, Norman was doing "little stuff here and there where they would need extra hands." Then Cobbins got him involved in local philanthropy and political groups, including the First Ward Ambassadors.
"He's like a big brother," Norman says. "And I think he's pretty much like that to everybody."
Cobbins went first into Norman's and Clark's house. As Hubbard walked up the sidewalk, the notes of a piano drifted through the door.
Hubbard walked into a room dominated by a grand piano with a massive, sagging armchair next to it. Cobbins called it the "king's chair" and it's where he sat, even though he said he didn't want to.
Hubbard settled on the couch. Clark remained standing, and Norman sat in a red plastic chair about 30 years too small for him, elbows propped on his thighs, rocking back and forth on the legs of the chair.
"We work for the city for two years, and we finally found you," Hubbard said.
Their conversation was the banter of old friends. They shared news about kids and grandkids, jokes, laughter and stories. But this visit was also about business, and Norman was reluctant, saying he didn't want social programs.
"I don't give a damn what you want," Cobbins told him. "It ain't about you." He was serious but not stern.
After finishing the assessment, Hubbard decided to share what she called her "favorite Glenn story."
It was back when she lived with her mom. One night the phone rang. It was Cobbins. He said his mouth was all blue, and his daughter Queen's mouth was all orange.
"'She took a pill, and I didn't know what it was,'" said Hubbard, quoting Cobbins.
"Well, why is your mouth blue?" Hubbard asked.
"Well, I took a pill too cause if she's dying, I'm dying."
"So I go, 'Glenn, are there two more pills on the table?'"
"Yeah."
"Is one of them green and one of them yellow?"
"Yeah."
"Those are Easter egg tablets."
As Norman, Clark and Hubbard laughed, Cobbins defended himself. "That's the first time I ever saw Easter egg tablets," he said. "We don't have no Easter eggs."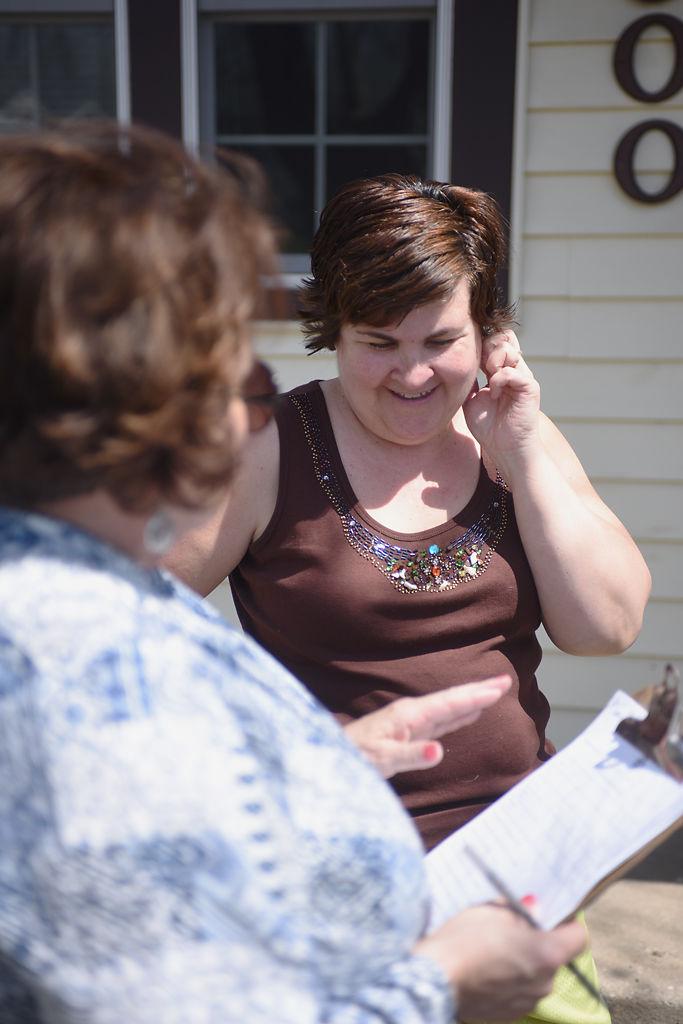 He headed for the door, casting one last retort over his shoulder, "If you white folks hadn't taken all the Easter eggs from us . . . "
Cobbins' comment was a joke, but it was one drawing upon raw realities. They live and work in a town with an uneasy legacy of racial violence, in a part of the country where, for a long time, a black man was risking his life if he got too close to a white woman. Boone County, along with Callaway, Cooper, Howard, Lafayette and Saline counties, is part of a region in Missouri called "Little Dixie." Before the Civil War, migrating Southerners imported their plantation culture here — slaves and all.
In an egregious example, James T. Scott, a janitor at MU, was arrested for the attempted rape of a white teenage girl in 1923. There was no hard evidence against him, but it didn't matter. He was lynched by a mob — hanged at Stewart Road Bridge.
This history, though, doesn't seem to affect Hubbard and Cobbins' work and personal lives.
"The reason we don't get no backlash is because I'm a big black guy with experience, and she's a little white women that's ritzy and cute," Cobbins says. "So how in the hell you going to argue with that?"
After a white police officer killed Michael Brown in Ferguson, sparking days of protest and unrest in the city, Community of Christ Church — the church that oversaw the Imani center — asked Cobbins and Hubbard to help provide activities for kids whose schools were shut down.

"It was just a powder keg," Hubbard says of Ferguson.
When they returned, both worried that similar events could happen in Columbia. The result? They organized a We Are Family March to protest "black-on-black crime."
Cobbins doesn't remember getting any pushback for this. Some media pundits use "black-on-black" violence as a talking point to redirect conversations away from fatal police shootings of unarmed black people or from gun violence in general. But for Cobbins, drawing attention to it was about mending divides within the black community.
"That's what's killing the world right now: separation," he says.
Although they're centered in the black community, the mission is about all people regardless of color. "Everybody came to the center," Cobbins says. "That's what I loved about it. You know, it was for all people. You were just a human being when you come in there, and we didn't cherry-pick."
In November, Hubbard spoke to the City Council about its community outreach for the strategic plan. She sat in the council chambers and shared a few success stories.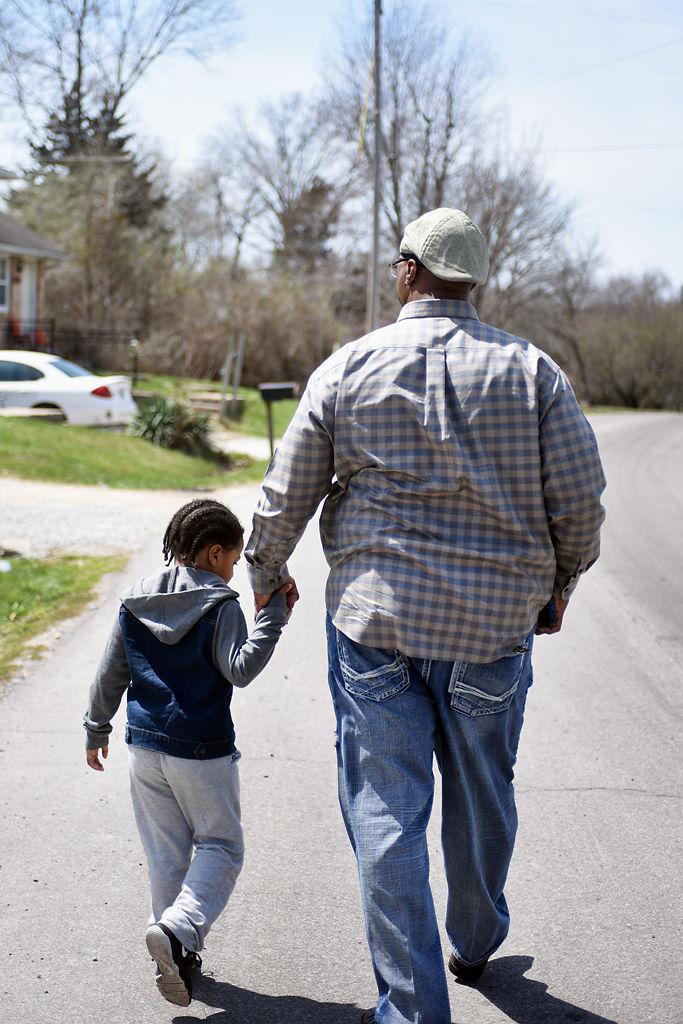 At one point, her usually cheerful demeanor broke. Her voice quavered as she relayed the story of a man they met who was desperate for the means to attend a family funeral.
"What was the cost of giving this young man hope?" she asked the room. "It was a pair of $27 shoes and a tank of gas."
This is the crux of what drives her. Having economic justice is important to her. Making sure that people have livable-wage jobs is crucial. But what truly motivates Hubbard is the wish to right inequities of spirit, like that man's absence of hope.
"It's unwritten," she says. "There's not stats on it." But the biggest missing piece in people's lives is vision — "vision for the people," she says.
"So what makes the difference?" she asks, pointing to Cobbins as an example. "He always wanted to do the right thing and something great to help other people," she says. "And so that's his vision, wherever it came from."
"My vision was to be a rich drug dealer," Cobbins says with a laugh.
"But your first one wasn't," Hubbard says.
"No, I was gonna be a preacher."
In some ways, though, a drug dealer is an evangelical — a missionary in lands of the desperate, slinging the gospel of cocaine. That was the faith Cobbins once preached and the one he regrets.
"At the end of the day, I was a drug dealer, and I was a bad example for years," he says. "So now I'm trying to be a good example to outweigh that. I think that's a lifetime journey."
The thing about having vision is you have to look beyond. Beyond who you are, beyond where you are — beyond what your world looks like now.
Cobbins saw past the bars of his prison cell when undergoing drug treatment. Hubbard, too, looked beyond, back on Elleta Boulevard. That's how she could immerse herself in a culture not her own, working with kids while drug deals were being made down the street.
"She hood now," Cobbins says.
"I don't know if I'm happy about that," Hubbard says.
"She ain't hood for real," Cobbins amends. "She still don't understand half the stuff."
"There's still so much I don't know," she replies.
Then again, that's why Hubbard has Cobbins, and Cobbins has Hubbard.
*Correction: An earlier version of this article incorrectly stated the time frame in which Hubbard and Cobbins conducted the assessments.