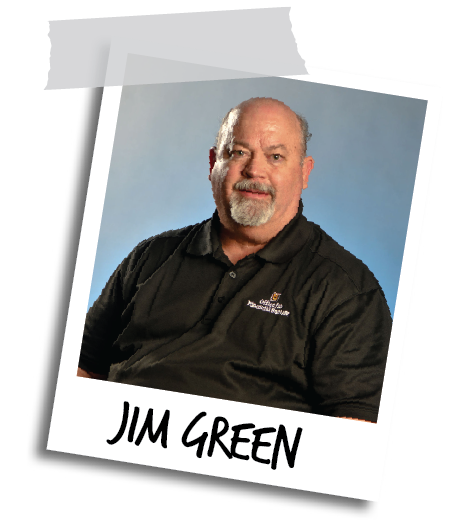 Jim Green: He teaches personal finance
Jim Green has always been good at math. In 2003, he took one of Dave Ramsey's financial classes, which helps participants figure out how to budget and pay off debt. This class made Green realize he wanted to teach others about finance.
In 1990 he earned his MBA in finance at Louisiana Tech University, and in 2017 Green received his doctorate of business administration with a concentration in finance from the University of the Incarnate Word in San Antonio, Texas. In 2018, he started working as director of MU's Office for Financial Success, which offers free financial services to the MU community. Along with overseeing OFS, Green teaches courses that focus on financial survival, personal and family finance, financial counseling and financial success.
Green says finance is a major stressor for Americans as it's not really taught at all. "The hardest part is getting people to talk about it," Green says.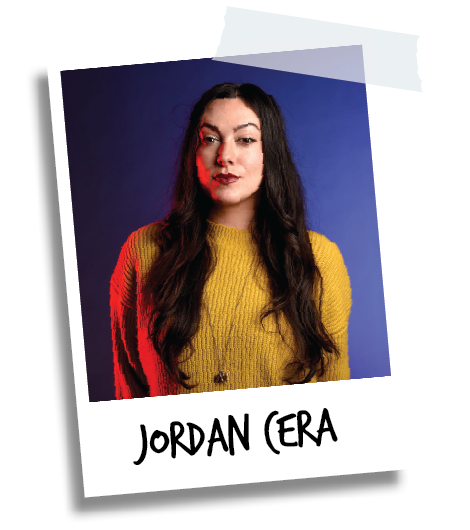 Jordan Cera: She helps people talk it out
Jordan Cera knows just how overwhelming money can be. As a licensed marriage and family therapist based in Columbia, much of her work revolves around treating people with financial stress. People often internalize their problems with money, she says, and that can take a toll on their mental health. "If our finances are poor, then our emotional health is poor," she says. She works with people on their stress, shame, embarrassment, guilt and self-criticism surrounding money. "People avoid their finances, don't want to check their bills or the balance in their bank account."
To counteract this, she recommends confronting those habits head on. Just talking about financial anxieties can be cathartic, Cera says, and it helps her clients separate themselves from the problem. She often has her clients think about best- and worst-case scenarios and do deep breathing techniques and meditation. "That way, they can say, 'This is happening, but I have control over it.'"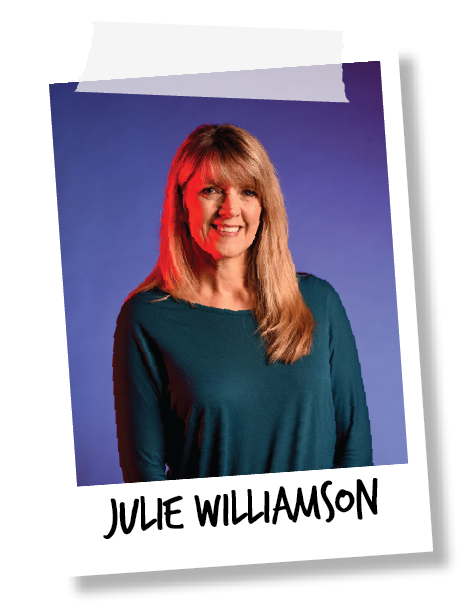 Julie Williamson: She leads by example
In February 2008, Julie Williamson's life changed. She walked into Woodcrest church where she took a Dave Ramsey class and started her journey to get out of debt. In 2018 she did just that by paying off her mortgage. Beyond knocking out that debt, Williamson found her calling. After taking the 9-week program, Williamson started leading a section of the class, often for single women, twice a year and now has a strong connection to her participants.
She says she believes this personal finance class is more about looking at behaviors than learning math. She teaches that it's important to pay the smallest balances first so people can feel a sense of accomplishment with minor victories. Williamson's most memorable success story involved a woman saddled with about $90,000 in student loan debt. "We met with her, and she was overwhelmed," Williamson says. She encouraged the woman to take it one step at a time. Several years later, the participant sent another text: "I'm debt-free. I did it."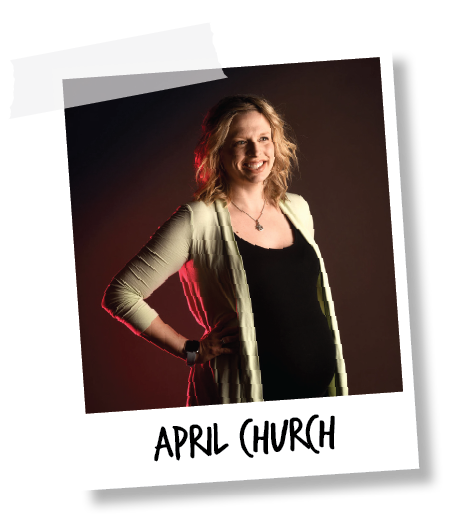 April Church: She beat student debt
April Church cried twice. The first time was in 2013 as she neared graduation from MU's physical therapy school. She'd met with a student loan officer who told her she'd amassed about $90,000 in student loan debt. Terrified but determined, Church got to work.
At first, she paid just the minimums each month. But realizing it would take about 30 years to pay off her debt at that pace, Church used the debt snowball strategy, where the smallest debts are paid off first. Being a visual person, Church made thermometer charts to see how much was paid and how much was left. In addition to her full-time physical therapy job, Church took on two additional jobs and sometimes worked up to 60 hours a week.
She aggressively paid off her debt, and about three years after leaving her advisor's office, the tears flowed again as she officially paid off the last dollars of her debt. "I just felt so free," Church says.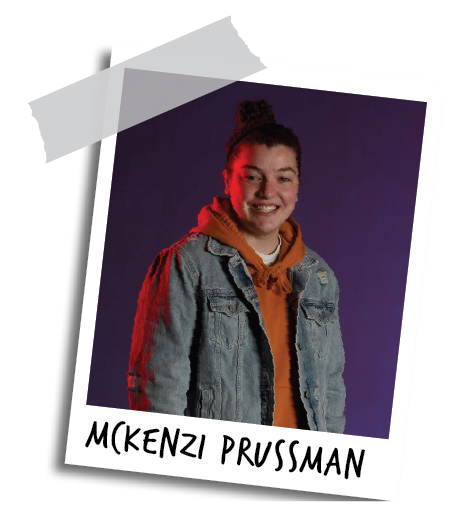 McKenzi Prussman: She found health insurance 
At 15, McKenzi Prussman stopped receiving MC+ for Kids, a type of Medicaid insurance plan. Now 23, she has avoided the doctor since then. So in April, when she started feeling side pains, she was apprehensive. Even as she checked herself into the ER, she was worried. "A big part of me didn't even want to go back because I knew I didn't have health insurance," she says. Prussman was diagnosed with gallstones and still has flareups.
She still feels the sting of the medical bills. That one visit produced emergency room, pathology and physician bills. A follow-up meant additional bills for the ultrasound and physician's time. The total came to $2,500. Although she tried to consolidate these, she still has to make five individual monthly payments of $10 to $35. As a student working part-time, she couldn't afford much more. If she only pays minimums, it'll take her close to five years to pay them off. She has since graduated from MU and started working in donor relations at the university. One of her biggest priorities during the job hunt? "Where was going to offer me insurance," she says. Now that she has a full-time job, she hopes to knock out the debt in six months.
Kitt Chompupong: Applying for a business loan
Kitt Chompupong opened his restaurant, Thip's Asian Bistro, on Walnut Street in April, after closing his two other locations, one on Broadway and another off Nifong. To run his new restaurant, he applied for a loan this summer from the Small Business Administration, a federal agency that helps small business owners and entrepreneurs with loans and guidance about how to plan, launch, manage and grow business.
After completing paperwork and waiting for weeks, he learned the request was rejected because he was "high-risk." Chompupong says the experience was devastating. From talking with friends who own businesses, he has found that many others with small restaurants have been denied loans, too. He thinks banks are conservative. "They're not in business to lose money," he says. He is now borrowing money from friends to make ends meet, but he might apply for a loan again in the future.
Keith Simon: Beating medical debt
For The Crossing's Vision Sunday, an annual sermon that re-establishes what kind of church it wants to be, co-pastor Keith Simon announced a Missouri Jubilee on Aug. 25. Inspired by the Jubilee that once took place in Israel every 50 years in which debts were canceled, he invited the congregation to donate money at this sermon. Simon shared the church's goal of paying off $200,000 of medical debt in Boone County and the surrounding counties. About a week and a half later, the church stopped taking donations because it had raised over $430,000 with just under 1,000 donations from all types of people from high school students to married couples, Simon says.
The church partnered with RIP Medical Debt, a company that buys debt from collection agencies for roughly one penny on the dollar. That meant that The Crossing relieved nearly $50 million of medical debt, which affected people in 31 counties, mainly in Missouri. A letter explaining how The Crossing paid their debts will be sent to people who had their debts resolved through RIP Medical Debt. Simon and the church don't have any concrete plans to repeat this medical debt jubilee, but they do hope to tackle other initiatives to improve the Columbia community.
Related Links