Every Thursday at 7:30 p.m., 40 to 50 musicians gather in a room in the Sinquefield Music Center. Muffled conversations come first as the players take their seats and unpack their instruments. Snippets of melody follow, quiet and disarranged, as each musician warms up.
The orchestra's conductor, Barry Ford, observes the scene. Then he steps forward and swishes his baton. Silence ensues. "We have not much to talk about," Ford says. "Let's play."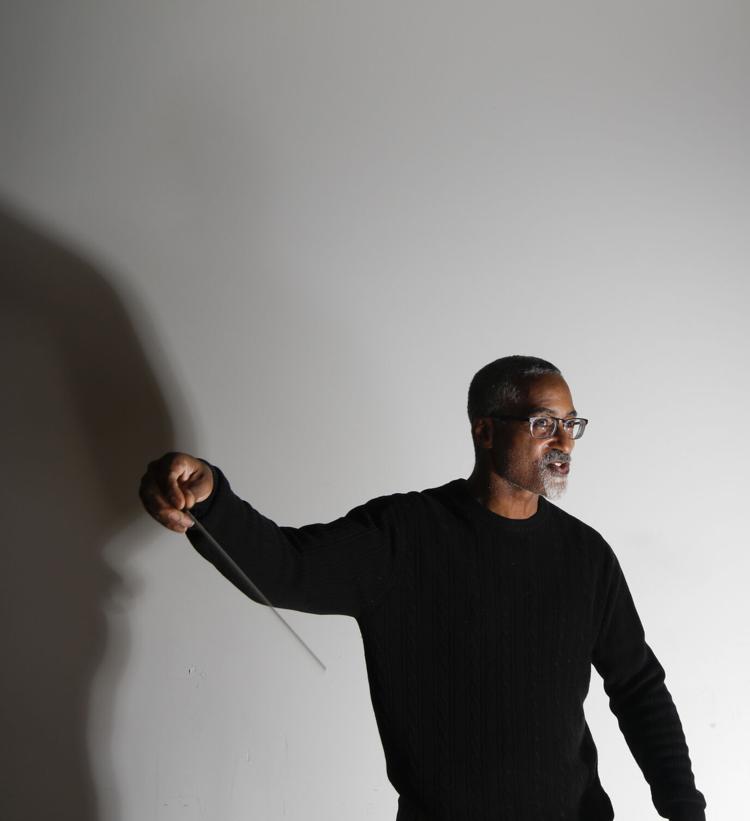 Woodwinds lead the orchestra into the first movement. Violins join, and "The Moldau" by Czech composer Bedřich Smetana swells to the point of creating goosebumps. The Columbia Civic Orchestra is rehearsing for its first live performance since February 2020, which happened Nov. 6. There will be another Dec. 11.
The origins of the orchestra have become mythological. Its founding conductor, Anthony Addison, moved to Columbia in the early '90s, saw that ordinary people were rarely invited to perform with professionals and decided to change that. The Columbia Civic Orchestra, or CCO, is a group where professionals and amateurs play together — for free and for their own enjoyment.
CCO's current music director, Stefan Freund, shares Addison's original vision. "We are open to having anyone who wants to give music a try," he says. "We have doctors, lawyers, accountants, students, professors — a body that really is reflective of the Columbia community."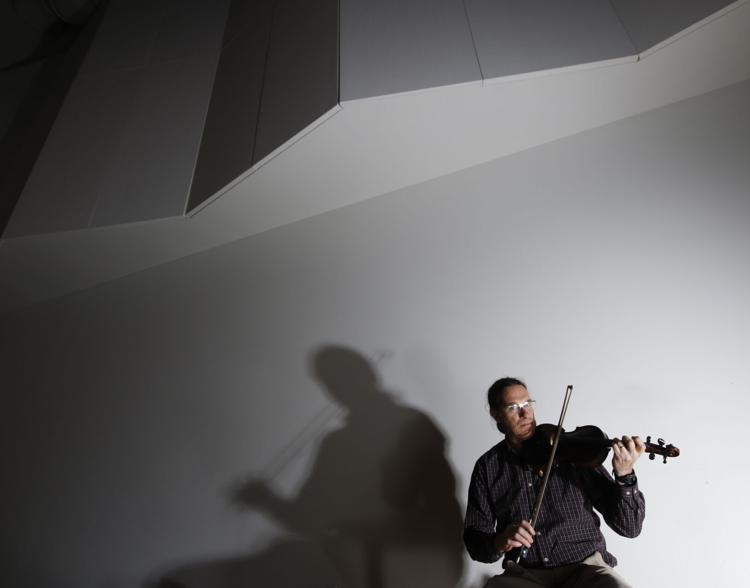 Freund has been at the helm of the orchestra since 2004, but an arm injury prevents him from conducting this season. Maestro Barry Ford is filling his place. Agile and upbeat, Ford conducts with his whole body, the tone of his voice and even the direction of his toes. "I will let you hit the drum," he says, joking with the percussionists during rehearsal. "I am that conductor." Minutes after, he celebrates a particularly successful section with a jump and a midair turn.
Closest to him playing the violin sits Sally Swanson, 71. Whenever she talks about music, she becomes strikingly expressive. Mozart's Clarinet Concerto in A major transports her to her childhood living room in Winfield, Kansas, where her father, a clarinetist, gave lessons. Beethoven's Pastoral Symphony feels like "watching people riding horses through a big meadow," she says. Swanson admits she cried while performing it at the Missouri Theatre.
"I got all teary eyed; I could hardly see the music," she says. "Because it dawned on me that at my age, I may never play that piece again."
Playing the violin was not exactly what Swanson wanted. Her heart belonged to percussion, but her parents and her school's band director steered her toward violin lessons. She performed in high school and college but didn't major in music. Instead, she studied architecture. She hung wallpaper professionally and owned a soccer gear store on Business Loop.
For Swanson, joining CCO meant returning to performing in an orchestra. It also reminded her how tightknit a musical community could be. "Everyone is very kind to each other," she says."We don't even try out for where we sit. We sit in the section where we're comfortable and nobody questions that."

The comfort of a group is what enticed Nick Shapiro, 58, to join the orchestra. Upon moving to Columbia from Chicago, he was looking for ways to get involved with the community. He also didn't mind a reason to resume playing cello, which he hadn't done since college.
"I did not know what to expect," Shapiro says. Back in 1998, when he first met Addison after signing up, Shapiro was well out of practice. He feared an orchestra that was willing to accept him would not be that good.
But CCO proved Shapiro wrong. The musicians were passionate, Addison and his successors were driven, and the quality of performances only grew over the years. What's more, CCO turned into an integral part of the community. "It now has a history," Shapiro says. "Years give it stability, a foundation that pretty much ensures that we keep going on."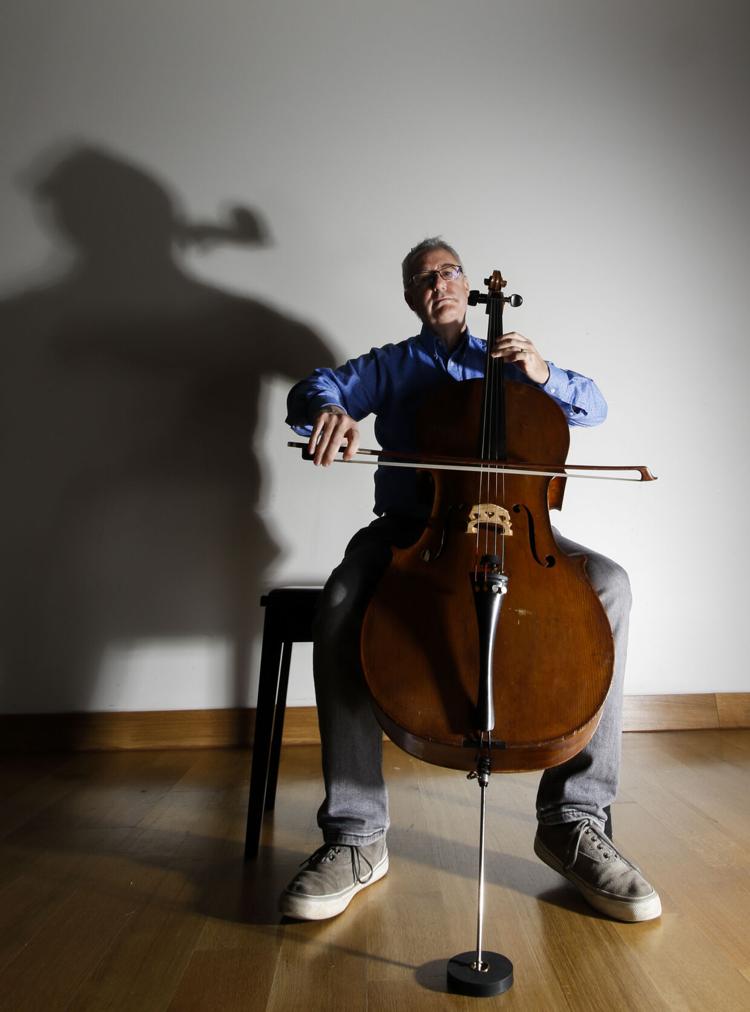 On a more personal level, CCO supports Shapiro's professional priorities. As a young musician, he swapped the piano for a string instrument to perform with a group. Later, he grew busy working in real estate and raising a family.
"But I've always enjoyed music," Shapiro says. "And the orchestra is a great way to be with people, producing something that is really, really rewarding."
Valentina Arango, 25, has loved meeting new people and sharing her musical passion since arriving in Columbia to pursue a master's degree in flute performance. She fell in love with the instrument at a music school in her hometown of Medellín, Colombia. At 15, she met Alice K. Dade, an MU flute professor who was teaching at a musical festival in Medellín.
"I really liked how she was handling everything," Arango says. She knew she wanted to learn more from Dade. Arango kept in touch with her on Facebook, asking Dade for advice before performances or sending her videos to listen to. In August, she finally arrived at MU to study under Dade's mentorship.
Mere months later, a friend convinced Arango to join CCO and play the piccolo, a woodwind instrument related to the flute. At first, Arango was scared. "I played shrilly because the piccolo is high-pitched, and I didn't want to bother anyone," she says. "But the maestro (Barry Ford) said I can play how I want to play, and it is really nice."
Their time at MU encouraged oboist Lauren Beran, 23, and trumpeter Zach Beran, 27, to join CCO and brought them together as a couple, too.
"Someone tapped me on the shoulder," Beran says, recalling the "abridged version" of their meeting after a wind ensemble concert. "I didn't know who this redhead girl was." They saw each other again, played in the university orchestra together, and the rest, both say, is history.
This season, the newlyweds will be performing together again. Both say they find playing at the community level refreshing.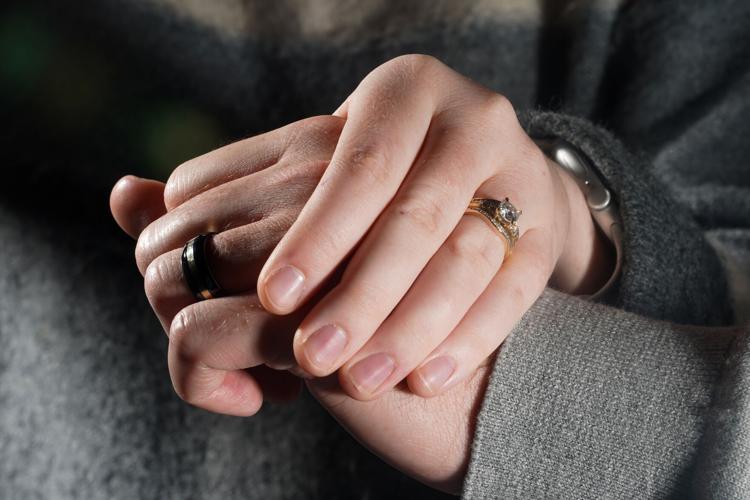 "With students, you get the level of playing, but then you don't have the experience," Beran says. With CCO, it's the opposite. "Comparing the two, I would always take experience over skill."
For Lauren Hynes, now Beran, an English teacher at Hickman High School, it is a chance to keep practicing. "You're not being graded or yelled at by the maestro if you do something wrong," she says. "People just come together because they enjoy making music." The only problem, she says, is that CCO doesn't always have enough people.
Swanson might know why: It is often hard to convince amateurs that they are good enough to play in an orchestra. "If you don't have self-confidence, it's a good place to start, because we will support you and help you," Swanson says. "But you're going to have to stick with it, too. There are times when you'll think you will never be able to play this section or even know what the hell is going on."
But after practicing at home and rehearsing, musicians will get it, Swanson says. They always do, and she has the orchestra experience to know it.
Related Articles