Makeup lovers can all relate. You spend over an hour in front of the mirror perfectly blending eyeshadow, applying flawlessly straight eyeliner and painting on foundation like a work of art. Then tragedy strikes. You step outside into the Missouri heat, and all your work melts off your face as if you're the Wicked Witch of the West. Well, you're not in "Oz" anymore; you're in Missouri, so stop the melting, and ensure your makeup outlasts even the hottest Midwest summer day. Local makeup experts offer their best beauty advice to keep your makeup intact and your face glowing, even through the sweat.
1. The prelude: face wash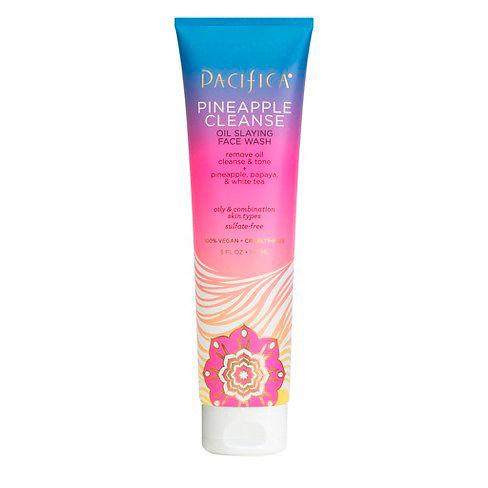 Lauren Maslauski, freelance makeup artist and creator of Makeup by Lauren Elissa, says she believes in the power of a thorough face wash and has found success with using Pacifica Pineapple Cleanse Oil Slaying Face Wash. When looking for a cleanser, she says it can either be from a drugstore or high-end seller, but the most important element is that the wash is oil-free.
Try: Pacifica Pineapple Cleanse Oil Slaying Face Wash ($9.99, Target)
2. Act I: primer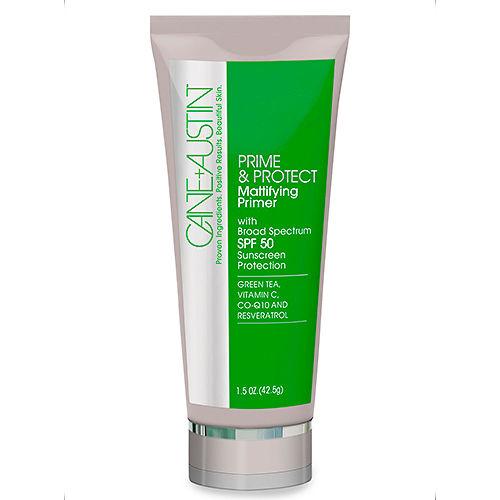 Primer, which is a base cream that allows makeup to go on smoothly and last longer, is a vital step. Maslauski says using a mattifying, oil-free primer, specifically the Cane + Austin Prime & Protect Mattifying Primer with SPF 50, will lead to a makeup look that outlasts the heat.
Chrystal Graves, owner of Chrystal L. Hair and Makeup, finds a lot of business doing makeup for summer and fall weddings, so the pressure is on to make sure those brides' and bridesmaids' makeup stays picture-perfect. Graves stresses the importance of primer. "What a primer will do is it will allow your makeup to go on smoothly," Graves says. "It will fill in any lines and wrinkles, and it also helps with keeping out the moisture."
Beauty and fashion blogger Madeline Best, who runs the blog My Fair Style, also attests to the importance of a primer. "It's just a gel that you put on your face to make sure everything stays in place and nothing melts off," she says.
Try: Cane + Austin Prime & Protect Mattifying Primer with SPF 50 ($56, Sephora)
3. Act II: moisturizer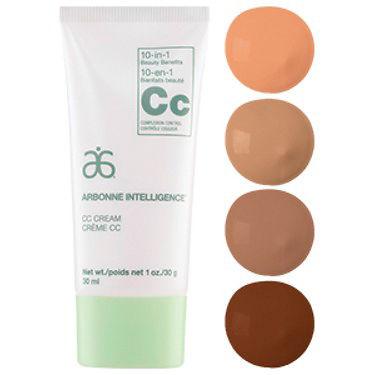 Graves also recommends using a light-tinted moisturizer that provides full coverage. Moisturizing before makeup has several benefits, including regulating oil production and protecting your skin from the sun. Graves suggests using Arbonne Intelligence CC Cream, which also has a built-in primer. A similar, popular drugstore option is Olay's CC Cream. "It's going to give you all of those things in one fell swoop, so you're not taking up five or six products," Graves says. "It gives light coverage so that you won't have that cakey makeup look."
Try: Olay Total Effects Tone Correcting CC Cream ($19.99, Target)
4. Final bow: setting powder and sprays
After washing your face, priming and using a tinted moisturizer, Maslauski suggests using Laura Mercier Loose Setting Powder. Best also says powder is crucial to beating the summer heat. "I'm a really big advocate for powder foundation over liquid foundation in the summer," Best says.
After applying the powder, Maslauski recommends completing the look with Cover FX Mattifying Setting Spray. Setting sprays essentially make your makeup waterproof. "I will spritz my finishing spray four times in a Z-formation on my face," Maslauski says. "That way you're getting all aspects of your face, and it will ensure your makeup stays in place."
Try: Laura Mercier Loose Setting Powder ($38, Nordstrom); Cover FX Mattifying Setting Spray ($31, Sephora)