Amy thought she had it all.
A year after dropping out of high school, she re-enrolled and earned her GED. After pining for independence, she moved into an apartment of her own. She even thought she'd found love.
It wasn't love.
Mid-Missouri resident Amy was sex trafficked by her boyfriend for five years. Everything she thought she had, all of her newfound autonomy, was lost to manipulation and control. Like thousands of other men, women and children who are trafficked in the United States, Amy became a modern-day sex slave.
Human trafficking is the use of force, fraud or coercion to compel a person into commercial services against their will, according to the definition from the U.S. Department of Justice. There are two main types: sex trafficking and labor trafficking.
Anyone can be targeted. No age group, gender or socioeconomic status is immune. Likewise, anyone can be a trafficker. It's a common misconception that trafficking always starts with a dramatic abduction or a shady stranger. The truth is the majority of traffickers start as the romantic partners, spouses or family members of survivors.
There isn't a universal survivor experience, as each case is different. But Amy is not alone. In 2017, the year Amy escaped, 146 human trafficking cases were reported in Missouri; 115 of those were sex trafficking cases, according to Polaris Project, the organization that runs the National Human Trafficking Hotline. In 2019, there were another 114 new human trafficking reports in Missouri, 87 of which were sex trafficking cases. Experts say trafficking statistics are grossly underreported. Many survivors fear contacting law enforcement or do not know how or where to turn for help.
Just a guy
They met at a party. Amy, who was 16 at the time, had dropped out of high school to take care of her newborn. The guy — that's what we'll call him for now — was several years older than her and was already out of high school. He was charming and attentive, and the two hit it off right away. They went everywhere together, even the bathroom, Amy says with a laugh. They had 3 1/2 years of honeymoon love.
Then things began to change. A little drinking turned to regular drinking, and regular drinking turned to cocaine. The drugs changed him, and Amy was quickly caught in a whirlwind of intimate partner violence. He was no longer just a guy. He was an abuser. Every time she left the house, he became suspicious. What was she doing? Was she with another man? More times than not, leaving the house led to a beating. A simple trip to the store or a restaurant spiraled into something dark, as he decided when and where she went and if she could buy anything. Eventually, she stopped going out entirely.
Leaving him was not an option. Amy didn't want to sleep in the streets, so where could she go? "He had me convinced that he was my only form of transportation; only form of living," Amy says.
There are shared experiences that abuse and trafficking survivors often hold in common. One of them is writing off the first time hoping it will be the only time.
This rings true for Amy. Desperate for cocaine but without the money to pay for it, her boyfriend told her to give a male friend oral sex as payment. She refused. But a beating quickly ended that disagreement, and she complied. This became the first of many attacks.
For the next five years, Amy was sex trafficked. In that time, she was assaulted more than 30 times, suffered permanent damage to her uterus and made eight escape attempts.
Another common experience? A vicious cycle permeated by drugs. For Amy, the only thing that numbed the physical and mental pain was cocaine, which her trafficker coerced her to take for all five years she was captive.
Another violent night
Three months. That's how long it had been since Amy's las period. She didn't know yet that she'd have lifelong menstrual trouble from the assaults. Four of Amy's five children were already living in the foster care system or with family members. She thought of only one possibility: she was pregnant with her trafficker's child.
One May night in 2017, she arrived home to hear a buyer had complained about her services. She didn't get the chance to explain that constant cramping was causing her more pain than usual. Her trafficker's closed fists, hard and fast, pummeled her before she could say a word. When he started kicking her in the stomach, Amy warned her trafficker to not "beat on me like that because I could very well…[be] pregnant with his kid."
He didn't like that. His punching intensified until he lifted her from the ground and threw her against the couch. He flipped her over and assaulted her anally. After, Amy tried moving to the bathroom to clean off the blood. But he wasn't done. Grabbing her by the hair, he raped her vaginally.
Amy remembers her youngest child, 4 years old at the time, watched from across the room. And she remembers the living room's red painted wall, the same color as the blood on her body.
Realizing that her injuries were severe, Amy's trafficker rushed her to University Hospital where her journey toward freedom began. The next few days were a blur, but that one moment with the looming red wall remains clear in her mind.
Where freedom begins
When Amy arrived at University Hospital that night, she was badly injured. Her broken ribs and a tear from vagina to rectum were treated immediately. She hadn't been pregnant; her menstrual irregularity was the result of sustaining so much trauma. Through the bustle of nurses and searing pain, she heard her trafficker on her left side, "telling them to stitch me up so we can go because we had stuff to do."
The hospital staff did not let her leave with the trafficker. "I feel like the nurses saved my life that day," Amy says.
In May 2019, a team of University Hospital nurses, with help from the Stop Human Trafficking Coalition of Central Missouri, created a protocol to recognize and treat human trafficking victims. Now, medical staff are trained to spot physical signs of abuse, particularly in the genital area; malnutrition; substance abuse and specific tattoos, such as a bar code or money bags. These symbols often brand individuals who can be purchased for sex or labor.
MU Health Care nurse Tracy Bocklage explains: "As far as hospitals go, we're way ahead of the game on just having a policy and having education to our staff." In the year since the program has been in place, MU Health Care has identified seven suspected human trafficking survivors, says MU Health Care Communications Strategist Eric Maze.
A few days after Amy was admitted to the hospital, police escorted her to True North, the one domestic violence shelter in Boone County.
At first, she was reluctant to go. After being trafficked, she says she believed authority figures would hurt or punish her. "I was scared to talk to people about what had happened because I was always in fear of getting in trouble for sleeping with people for money and drugs and guns," Amy says.
Once there, Amy and her daughter's basic needs were met. They had a safe place to stay, food and hygiene products to use. She stayed in True North's residential services for three months, longer than the average 30-day stay.
True North practices a holistic approach, Executive Director Elizabeth Herrera Eichenberger says. From dental services to resume skills, True North assists its clients in as many aspects of life as possible.
Despite these resources, Amy says she felt the people at True North couldn't fully understand the trauma she experienced. The shelter, which aims to support and protect domestic and sexual violence victims, operates with 24/7 staff presence in order to run its hotline and ensure survivors' safety. Although the measure is taken in their best interest, trafficking survivors have typically experienced a complete stripping of their independence in addition to violence. The service can sometimes feel like surveillance or a means of control.
The road to independence
The day Amy connected with the Stop Human Trafficking Coalition of Central Missouri was the day she began to feel human again, she says. It was the summer of 2017. After a week at True North, she was introduced to Nanette Ward, co-founder of the Coalition. For the first time, Amy told her story in its entirety. It was both terrifying and exhilarating, and she felt a glimmer of freedom.
The Coalition's primary purposes are to safely reintegrate human trafficking survivors into society and to raise awareness about human trafficking in Mid-Missouri, board member Karen Mickey says. "There's a whole other reality in this town, in this state, that people live under, and it doesn't have to be that way. It can change."
The Coalition runs on a 24/7 volunteer-based service model to provide support to survivors. It was created in 2008. Since the Coalition's inception, the number of people they serve has steadily grown. In 2018, the organization helped 38 survivors. In 2019, that number increased to 50 survivors.
Mickey says the Coalition's around-the-clock mission provides a unique resource for survivors. "What happens [the] six days out of the week when you can't connect to your case manager, and your trafficker has called you in the middle of the night, and you're so scared you don't know what to do?" Mickey asks. "You pick up the phone, and you call [the Coalition]."
Without the Coalition, Amy says she is sure she would be dead. Beyond the services the organization provides, including housing and clothes, she now has a network of people fighting for her. "I had never experienced something like that ever in my life where I've had somebody that's had my back 100%," Amy says.
In the 2 1/2 years the Coalition has been working with Amy, Mickey says Amy has grown into a more mature, trusting individual. "She's very talented, very capable, has a great smile, great sense of humor," Mickey says. "She'll get there. She's getting there."
Learning to heal
Deep breath. First in — hold it — then out. Breathing exercises make Amy feel safe. She tried a traditional cognitive behavioral therapist. Although she admits she needs counseling, Amy says traditional, discussion-based therapy is not for her. At first, she was worried that not having money would prevent her from finding a treatment fit for her needs. But when the Coalition connected her to a non-traditional, hands-on therapist who offered Amy free sessions, she knew she'd found something. There, she learned coping strategies.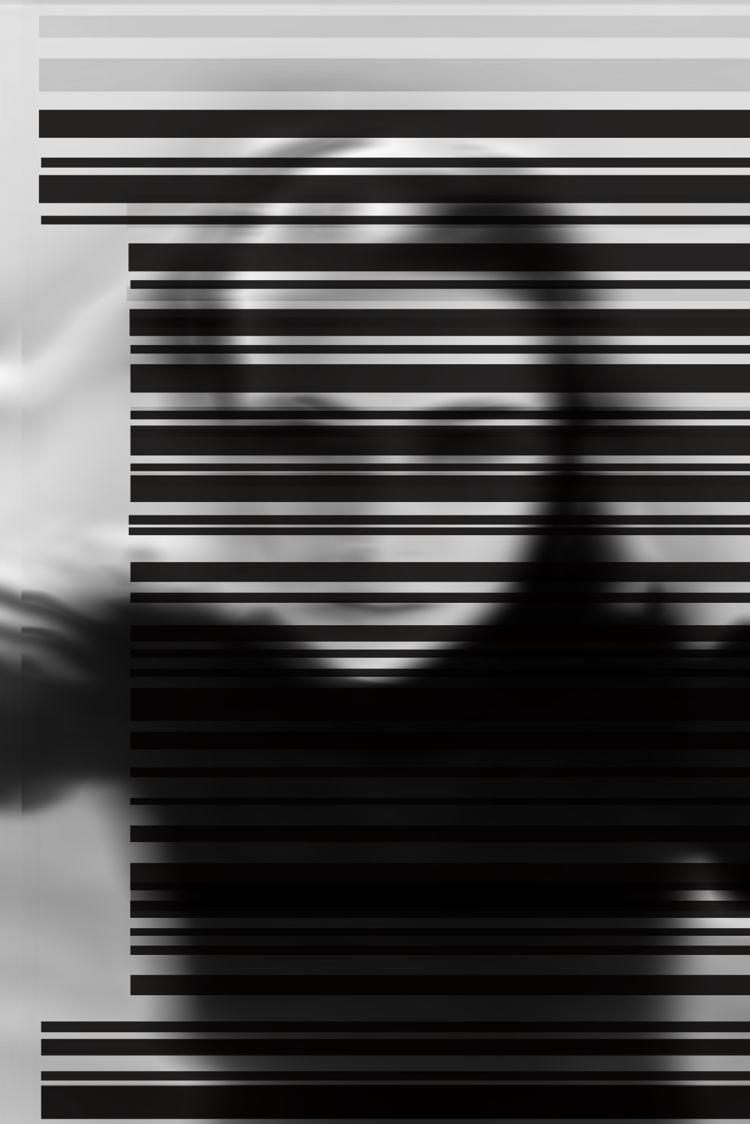 Amy is diagnosed with post-traumatic stress disorder and anxiety. She experiences consistent nightmares, flashbacks and dissociations, which Mayo Clinic defines as "a disconnection and lack of continuity between thoughts, memories, surroundings, actions and identity." Small things can trigger her: deep male voices, slamming doors, and people cursing. She dreads sleeping. Closing her eyes brings the horrific experiences to mind. Her worst trigger is the color red. It takes her back to the red wall from that one fateful day.
Two years into therapy, Amy has learned meditation techniques to stop her dissociations and flashbacks. Although these have been helpful, she still suffers from mental illness and sometimes considers self-injuring. To avoid acting on these thoughts, Amy gets a tattoo every time she has suicidal ideations. She has many tattoos.
"They're painful, so I figure it's not self-inflicted pain," Amy explains. "Your mind is [on the tattoo] and by that time, when the tattoo's done healing, all of [the] suicidal thoughts would have floated away because I'd be focused on trying not to bump it or trying not to stretch it in a weird way."
Counseling is the most needed service for survivors in Missouri, says MU assistant professor of social work Kathleen Preble. She is co-spearheading a research initiative that provides a directory of all anti-human trafficking services in Missouri. The project aims to show what resources are most needed and identify potential improvement plans. According to the portion of Preble's research published in December 2019, the second and third most needed resources are substance abuse treatment programs and stable, safe housing.
Amy particularly struggles with the latter. Since escaping in May 2017, Amy has had to move seven times because her trafficker keeps finding her. She recalls going on a fishing trip with friends and noticing that he was watching her from the woods. When the stalking continued, she had to send her youngest child away. "If he did kill me, let's just say if he did, I wouldn't want her to be around for that," Amy says. "I wouldn't want her to be around for another assault. I wouldn't want her to be around to see another beating."
A hopeful outlook
Amy chose not to seek help from law enforcement after she escaped. The Columbia Police Department does not have a specific human trafficking policy, communications relations specialist Jeff Pitts says.
Amy considered the witness protection program, but ultimately was unable to.
"I'm not going to feel like a survivor until he's put away," Amy says. "Because at this point, I'm still trying to survive, having to watch my back constantly. I'm constantly living in fear."
Amy is still fighting for freedom. She lacks health and car insurance and recently quit a well-paying job because she was being sexually harassed at work. In spite of everything she has been through, Amy has big dreams for the future. She's enrolled in college classes and hopes to open her own manufacturing business. She imagines the day when she will have a steady paycheck, her own a house with a yard and the chance to bring her child back home.
Most of all, she dreams of the day when she won't be afraid anymore.
Related Stories