Take Back the Night, which is considered "the earliest worldwide protest against sexual violence and violence against women," according to the campaign's website, has grown internationally from its humble beginnings in the '70s.
In 1975, Susan Alexander Speeth, a microbiologist from Philadelphia, was stabbed to death less than a block from her house. The first rally was organized by women who were motivated to protest relationship and gender-based violence in response to Speeth's death.
Take Back the Night events have been documented in over 36 countries and over 30 million people have participated, according to the organization's website. According to the #MeToo movement's website, 17,700,000 women have reported a sexual assault since 1998, and the organization has responded by providing a list of resources to help people.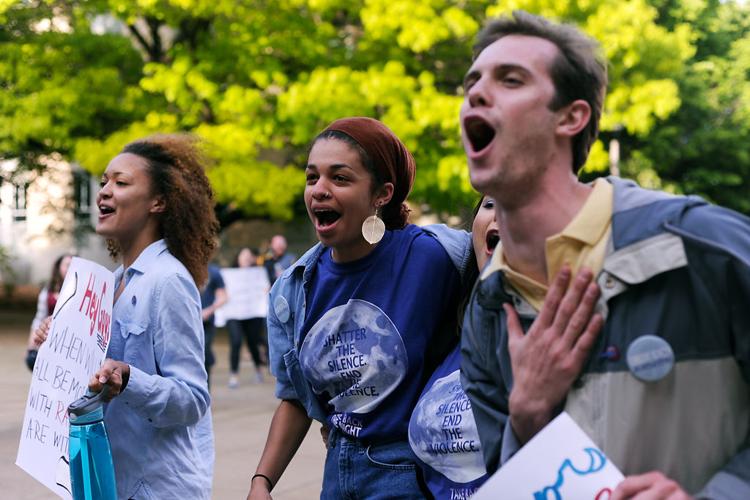 On April 26, Mizzou is set to host its own Take Back the Night event. Sponsored by the RSVP Center, the event attempts to strengthen the campus-wide coalition of support and advocacy for those who have experienced sexual assault or related incidents.
The event is composed of three parts, beginning with a march through campus. After the march, a 107-second moment of silence is held to honor those who are present and those who cannot be present. The 107 seconds stands for the time between each assault in the U.S., according to the Rape, Abuse & Incest National Network.
Take Back the Night finishes with a speak out, an uncensored opportunity for survivors and supporters to make their voices heard.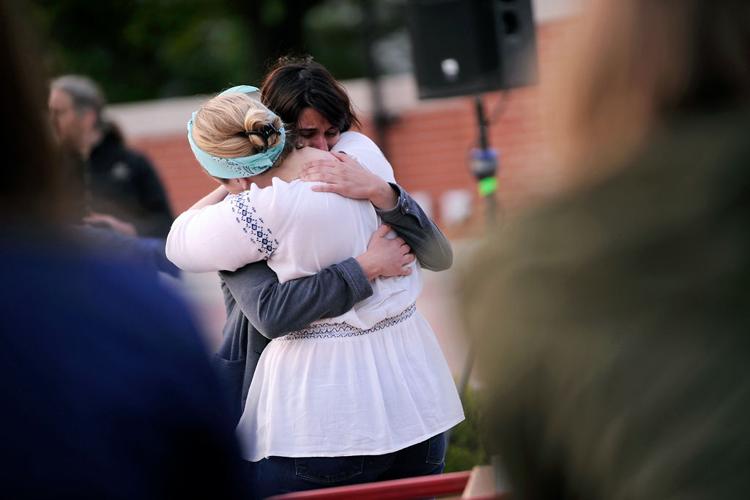 "People can hold signs, yell chants, really giving survivors and supporters a place to reclaim their space," graduate student Kaeleigh Hernandez, an RSVP Center employee who helped plan the event with Stronger Together Against Relationship and Sexual Violence, says. "(Take Back The Night) gives survivors and supporters a way to share their story in an empowering manner, especially since so often it's silenced and it's considered taboo to even talk of these experiences."
The event has attracted even more attention due to national events surrounding sexual assault and how it is prosecuted.
In September 2017, Education Secretary Betsy DeVos announced plans to reverse Obama-era policy on sexual assault investigations, according to The New York Times. The statement quickly garnered public attention, as the new guidelines eliminated the previous requirement of investigations being completed within 60 days and allowed mediation between both parties, according to the article.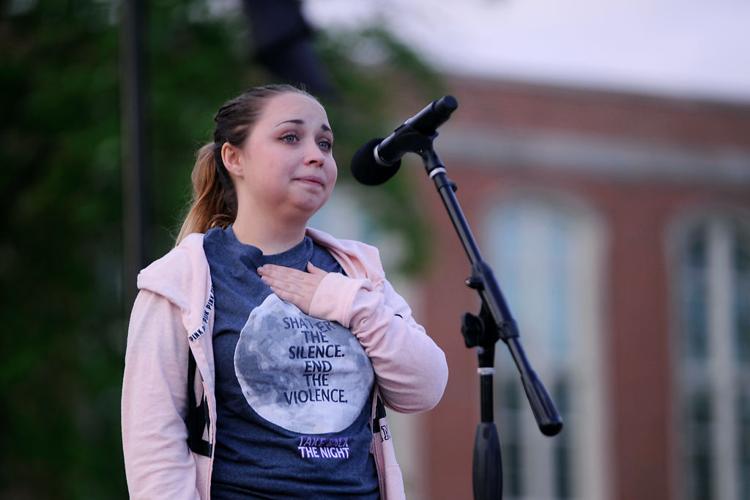 One month after DeVos' announcement, the #MeToo movement, which originated as an advocacy campaign in 2006, was reinvigorated by a tweet from actress and activist Alyssa Milano that said, "If you've been sexually harassed or assaulted write 'me too' as a reply to this tweet." Since then, the message was retweeted over 24,000 times and received over 68,000 replies. It soon took Twitter and other platforms such as Facebook by storm. Milano was later joined by Rose McGowan, Ashley Judd, Anthony Rapp and many others, according to Time magazine. According to Time, "The Silence Breakers" were selected as the 2017 person of the year in honor of the brave actions "that unleashed one of the highest-velocity shifts in our culture since the 1960s."
The #MeToo movement also led to the formation of Time's Up, a subsidized legal defense fund for "those who have experienced sexual harassment, assault or abuse in the workplace," according to the fund's website.
Whether it's through social media or events on campus, what matters to people such as Hernandez is that the victims of sexual assault no longer have to remain silent and instead have a community to rely on for support.