Gramm Weible is 3 years old and has never been to an MU basketball game, but he has almost as much Tigers apparel as his dad.
His parents, MU basketball fans Kyle and Tammy, know he's ready to watch his first basketball game. Are you?
Get the tix
The MU Athletics website has a link to Vivid Seats, but you can look at StubHub, too. Depending on the opponent, though, certain games will be more expensive than others.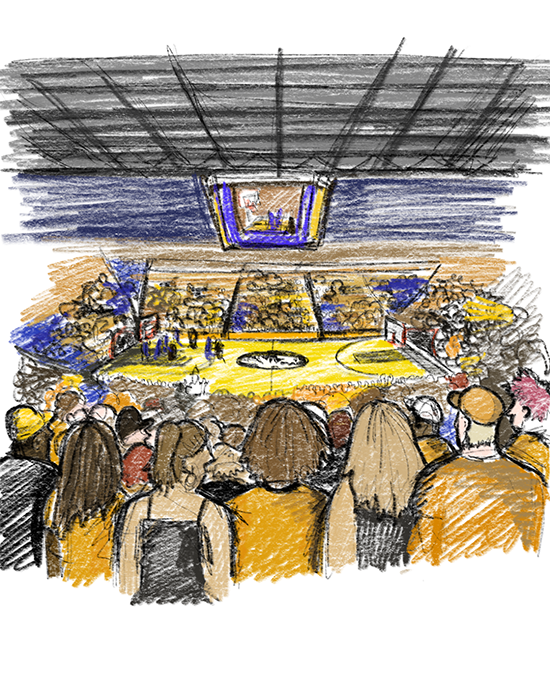 Gear up for game day
Go beyond the same old black or gold T-shirt. Students in Zou Crew, the official basketball cheering section, often paint their faces and don foam fingers or jerseys. Your move, superfan.
Pick your parking
Truman's Landing, at Mick Deaver Memorial Drive and Providence Road, is the designated free lot for fans, and MO-X offers free shuttle service up the hill to the arena two hours before and after the game. And pay attention: Sometimes your tickets might even come with a parking pass.
Stuff your face
Levy Restaurants, a company that sold more than 18,000 hot dogs at Mizzou Arena last season, brings a local flair this season with toasted ravioli joining its starting lineup.
Make some noise 
Most importantly, stand until the Tigers' first basket, cheer loud and proud with the crowd, and flutter those "spirit fingers" beginning with the team's season opener against Central Arkansas on Nov. 6.