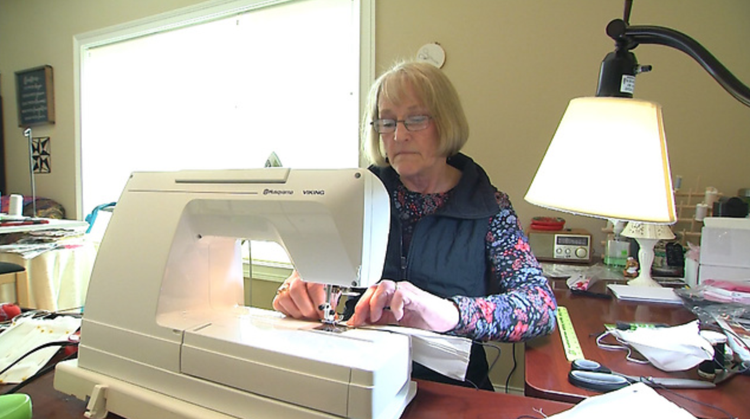 Across the nation, there is a shortage of personal protective equipment. As Columbia's largest organized effort, the goal of MU Health Care's mask project is to collect a total of 100,000 masks made by volunteers. Mary Beck, chief nursing officer, says that amount should last several months.
For those who wish to volunteer, the process is simplified by kits that provide fabric, elastic and mask pattern directions. Each kit contains materials for 50 masks. "We've had well over 23,000 masks made and over 18,000 in the community being sewn," Beck says. "We need 100,000 because this need for masks is for the long haul. This is not just for right now." The MU Health Care team asks that masks be made in a pet-free environment to protect people who have pet allergies. "Even though we have them cleaned, it's still best to not have pets in the setting where the masks are sewn," Beck says.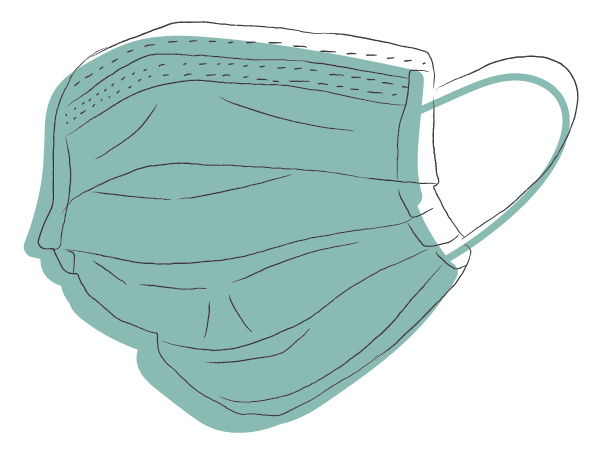 Volunteer Lisa Tschopp's mother taught her how to sew on her grandmother's old sewing machine. "I've made 150 masks," Tschopp says. Although she's not a frontline worker, Tschopp says she wanted to do her part to fight the pandemic. Her mom, Kris Rose, has been helping her make the masks when she comes over to visit. "It's taking awhile, but we're at home," Tschopp says. "I love having a project to work on. I can pin them while I'm watching the news."
After she signed up through the city of Columbia website, Tschopp says she gets emails telling volunteers when to drop off masks or pick up kits, and the facility is well-marked to show volunteers where to go. "Their happy, smiling faces are always there to receive them," Tschopp says. Beck says the masks are cleaned before going into circulation with patients, visitors and nonclinical staff in MU Health Care hospitals and clinics.
Looking ahead, MU Health Care anticipates to receive and use all 100,000 masks. "It's really complex to look to the future," Beck says. "As businesses start to reopen and students come back to town, we don't know if — or what — the spread will be like. We need to continue to maintain safety at all times."
You can sign up to help at the city of Columbia's volunteer website and drop off all PPE donations at 2910 LeMone Industrial Blvd. Monday to Friday 8 a.m. to 4:30 p.m.
Related Stories