Although a bill aimed at eliminating tenure at Missouri universities was sidelined, the debate about the effectiveness of tenure is nationwide. Proposed changes to tenure in states like Wisconsin and California worry many higher education groups, including the National Education Association. The NEA argues that tenure promotes academic freedom, job security and better instruction for students.
Vox looked into statements surrounding tenure and asked MU professors — both tenured and not — to weigh in on the truthfulness of commonly held arguments that are fueling the tenure debate.
Myth: Cutting tenure saves universities money

It depends.
In the short term, cutting tenure could be cost effective. Commentators for outlets such as Inside Higher Ed and Freakonomics have argued that tenure allows faculty to not work as hard as adjuncts or that tenure is a costly process that pays few dividends in the long run. In his blog post for Freakonomics, economist Steven Levitt wrote that "tenure does an outstanding job of protecting scholars who do no work or terrible work."
Commenting in The Atlantic, Megan McArdle wrote that: "Hiring someone on a five-year contract at $80,000 is much less expensive than hiring them on a 40-year contract at $65,000. One is a liability of perhaps $350,000; the other, of millions."
Eliminating tenure and relying more heavily on instructors and lecturers might save an institution money in the short term. But some MU professors argue that cutting tenure would be a detriment to educational quality and have negative financial consequences.
Sandy Davidson, a Curator's professor at the Missouri School of Journalism, says many universities are replacing tenured faculty with adjuncts who aren't well-paid and have fewer benefits than instructors on the tenure track.
Davidson isn't wrong: according to The Chronicle of Higher Education, in the 2014-15 academic year, full-time associate professors and professors in Missouri made an average of $72,000 and $98,000, respectively. Full-time instructors, lecturers and assistant professors made about $44,000 to $60,000.
At MU, when a teacher is granted tenure, he or she is normally promoted from assistant professor to associate professor, according to the MU Policy and Procedures for Promotion and Tenure.
Marvin Overby, a professor of political science at MU, says that with tenure, professors forgo higher salaries for employment security. Overby says without tenure, universities would have to offer much higher salaries to attract the best employees, which would be more costly for the university in the long run.
Myth: Tenure promotes academic freedom

Yep.
Often missing from discussion about eliminating tenure is the topic of academic freedom. Supporters like Davidson, Overby and Matthew Martens, an associate dean at the MU College of Education, all agree it's a vital component of the debate.
The American Association of University Professors established the principles of tenure in 1940 to support academic freedom. The AAUP wrote, "Teachers are entitled to full freedom in research and in the publication of the results, subject to the adequate performance of their other academic duties."
Tenure allows professors to do research and state opinions that might be unpopular without worrying about dismissal, Davidson says.
"Tenure is around to protect academics and, if not truly in the legal sense, maybe it's just the mental freedom," Davidson says. "You can let your research take you where it does, and you don't have to fit it into the mold that the (hiring body) would want."
She says the Constitution's guarantee of freedom of speech applies to tenured and non-tenured faculty. However, nontenured faculty who express unpopular opinions and subsequently do not have their contracts renewed could have a hard time proving their job loss was a violation of freedom of speech.
Myth: A tenured professor can't be fired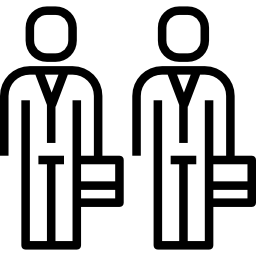 It's difficult but not impossible.
The university may dismiss nontenured faculty by not renewing their contracts, Davidson says. She notes tenured professors can be fired for "real misbehavior," such as harassing students or violating academic integrity. Overby agreed.
"Once you're tenured, you can only be fired for cause. So, there has to be some sort of established rationale or legal rationale for firing you."
At MU, tenured professors can be fired for violating their contracts, after which they are usually paid until the end of the contract year, according to MU's Faculty Handbook.