When Paul Urzi was in high school in the early 1960s, his father, John, would drive him out to the local radio station, KJCF-AM in Festus, Missouri. He didn't have a radio show to do or even a job at the station. He would just hang around. Really, he made a sort of pest of himself.
But he was eager to be there, and his excitement didn't go unnoticed. "Boy, you really are a red-hot pepper," a disc jockey told him.
"Paul Pepper" had a nice ring to it, he thought.
When he finally got on the air later in high school, he did so under the name Paul Pepper. His parents, both from Italy, couldn't understand why and worried that "Urzi" hadn't been good enough for their son. Paul reassured them it was, but he had a good reason for the moniker.
"This is show business!"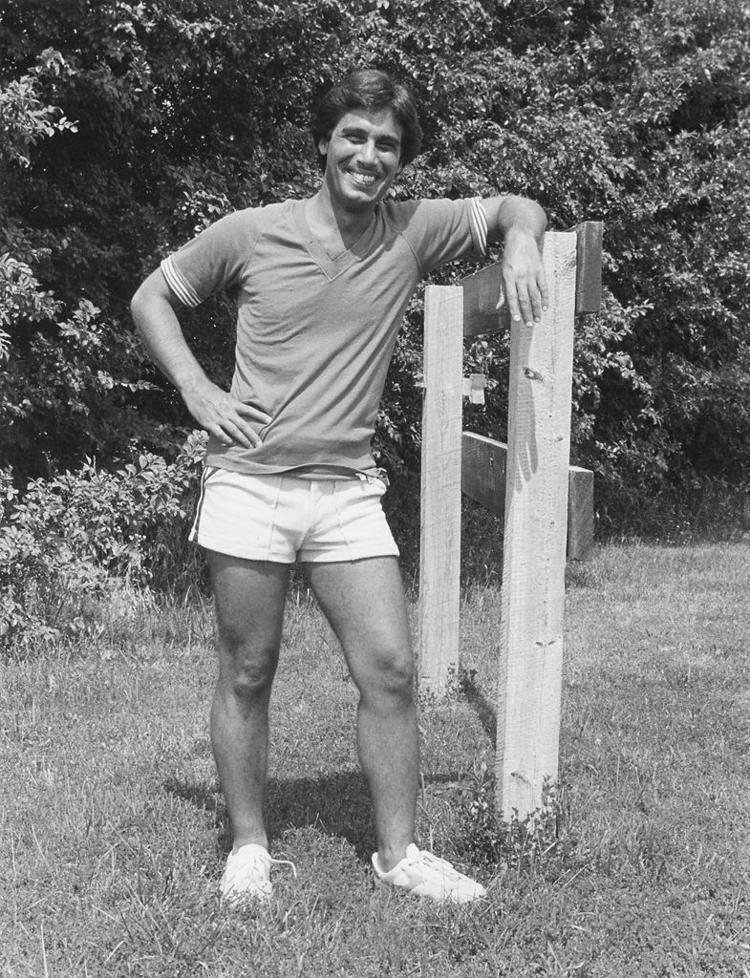 That was nearly six decades ago, when Pepper was growing up in the countryside about 30 miles south of St. Louis. Now, at age 72, he's in his ninth year as host of Radio Friends with Paul Pepper on KBIA, a 10-minute interview segment every weekday at 8:50 a.m. Before Radio Friends, he hosted an hour-long weekday community television show on KOMU called Pepper & Friends, which ran from 1982 to 2009. Pepper has remained a mainstay in Columbia broadcasting for nearly 50 years, and the reason he's been a beloved figure for that long lies in his commitment to the community.
Before there was Paul Pepper, there was a young Paul Urzi, and he was fascinated by television, specifically The Charlotte Peters Show, an hour-long, weekday St. Louis daytime TV show. Peters, who was known as St. Louis television's First Lady, hosted the show. She was — and still is — Pepper's biggest role model. "That was my dream," Pepper says. "To do a television show, a local television show, and bring on local people and musicians."
In anticipation of one day being a television host, Pepper would practice in his family's basement and set up a small studio for his show. "My mother would get so upset because I'd go up in the bedroom and living room and take lamps," Pepper says, laughing. "She'd ask, 'What are you doing?' I'd say, 'I've got to have lights!'"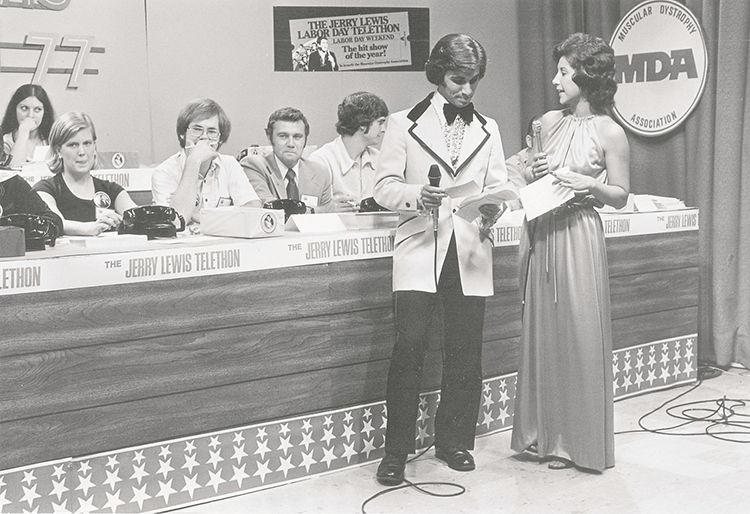 The Charlotte Peters Show had a studio audience that Pepper frequented. He and his mother would drive to his grandmother's house in south St. Louis, and from there they'd take the bus downtown to Peters' show. "I'd get to watch Charlotte do it live," he says. "I was just in seventh heaven being in a television studio." One time, when Pepper was around 9 years old, he brought vegetables from his family's large garden to give to Peters. She was impressed that he had grown them and invited him to appear on the "Kids' Corner" segment of the show, a segment that Pepper and his partner of 35 years and former co-host, James Mouser, would mirror down the line. So, Pepper went back a couple of weeks after that meeting to show off what he had grown. The experience was intoxicating. "That was a highlight," he says. "I guess I was bitten by that bug."
In 1969, after his time at Jefferson Junior College in Hillsboro, Missouri, Pepper saw an ad in Broadcasting Magazine for a job opening as a booth announcer at KOMU, and he applied. He had auditioned using the show business moniker he got from KJCF in high school and landed the job. He started on Sept. 14 as a booth announcer and later became the weathercaster, not needing any real training for the position. Then-general manager of KOMU Tom Gray approached Pepper in 1982 with the idea of doing a half-hour show at 6:30 p.m. on Saturdays. Pepper said yes and took it one step further by suggesting they record the show with a live audience, just like The Charlotte Peters Show that Pepper had grown up with. Pepper's dream was becoming reality.
In February 1982, Paul Pepper took the stage as the assembled audience applauded, and the words "PEPPER & FRIENDS" flashed across television screens for the very first time. Dressed in a beige jacket with a light shirt and a dark tie, he sat in a white chair on the stage and said, "Welcome to our brand-new show, Pepper & Friends," with his smiling face and thick mop of black hair, his dark eyes gazing into the lens. Even in his first few years, Pepper was able to channel what he thought local television should be into the show. "Pepper & Friends was a community show," Pepper says. "It belonged to everyone." Over time, segments that featured pets up for adoption, craft demonstrations, local theater and arts groups and more made their way into the show's production. Because many of the segments featured members of the community, it really was their show.
After three years of the Saturday night show, Pepper again changed duties at the suggestion of Gray; this time, it was moving the once-a-week, nightly show to a five-days-a-week, daytime show. It would be a lot more work, of course, but Pepper couldn't say no to that kind of opportunity. That's when Mouser officially came aboard. He had already been doing the weather on the noon news, a gig that Pepper had encouraged him to go for in 1983, and he was helping out with Pepper & Friends. When the noon news segment was combined with Pepper's show, Mouser continued to do the weather — but now as a part of the new show. Over time, Pepper would invite Mouser to be involved in more of the show's segments until he evolved into Pepper's co-host.
The show became the voice of mid-Missouri for 27 years. Oftentimes, Pepper and Mouser didn't have to search for guests; people were eager to appear. Even though Pepper had become a sort of local celebrity, people felt comfortable watching and participating on his show because of the atmosphere he created. "We weren't trying to be something we were not," he says. "People thought of us as their friends, and we thought of them as our friends. People would come out to the station all the time, just to say hello."
Longtime guest and friend Jo Manhart, known as Missouri's Egg Lady, would often appear on Pepper & Friends and whip up a recipe or give egg information to viewers. She says the show's accessibility made it special. "You could always find something to like. He was really a mirror of the community."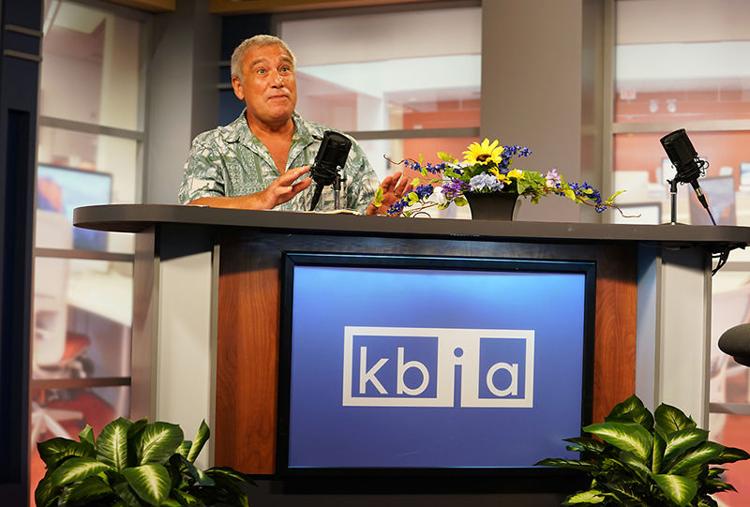 Pepper was also a producer, and while the show's success came from the teamwork of Pepper, Mouser and the rest of the crew, sometimes Pepper was all the show needed. "He made it work just by being Paul Pepper," Mouser says. Pepper and Mouser agree that they made a great team, on and off the air, and while Mouser did a lot of the organizational, behind-the-scenes work, Pepper was able to sell the show to guests. "Paul supported them, and they supported Paul," Mouser says. One of those guests was Manhart. "I would get out of a sickbed to go and do his show," she says.
Todd Davison, the artistic director at the Maples Repertory Theatre in Macon, was a frequent guest on Pepper & Friends and continues to pop up on Radio Friends from time to time to promote the theater's shows. Part of the reason he keeps coming back is because Pepper is "the consummate host." And sometimes, Pepper and Mouser show up in the audience at Davison's productions. "We always enjoy having them come," Davison says. Forming these relationships with Manhart, Davison and others was one of the more rewarding aspects of Pepper's career. "The most special people are the ones that have become dear friends," Pepper says.
Of course, the show had its fair share of problems. Sometimes microphones wouldn't work. Or camera shots weren't quite right. Some gaffes stand out to Pepper more than others. Once, he had a group of dancers on the show, and they were performing in front of a flat, which is a fake wall used as a backdrop and held up by cement blocks. "Somebody apparently did not put enough cement blocks to hold it up," Pepper says. "And one or two of them must have kicked back a little bit harder, and the set came tumbling down on them. James and I ran in, and we held the set up. They did not miss a beat. They just kept dancing!"
There are moments Pepper remembers that serve as a testament to the show's impact on the community and its people. During a show in the mid-'90s, Judy Cave, a singer and piano player who is blind, sang a particularly inspirational song, Pepper says. After the show, he got a call from a woman who told him that she had been contemplating suicide until she heard the song Cave sang on his show. "You never know whose life you're touching at any time," Pepper says.
Pepper can rattle off names of guests and crew members he has had over the years that, though he might not see them all the time, are still important to him. He offered to help take care of former Columbia Daily Tribune humor columnist and good friend Irene Haskins when she was dying. He visited former Pepper & Friends crew member and current show director Travis McMillen at the hospital when McMillen's children were born. He cares about the people around him. Longtime friend and occasional show guest Libby Gill, who now lives in Sacramento, California, can still recall what he meant to the community during her time in Columbia. "He was the beacon for goodness," she says.
On Pepper's birthday one year, he was out celebrating at a restaurant. Somehow, the wait staff found out it was his birthday and, as Gill recalls, came over to their table, clattering pans and singing "Happy Birthday" to him. Pepper, despite making a career out of being on television, did not enjoy attracting attention in public. "He was mortified," Gill says.
In fact, off the screen, Paul is more Urzi than Pepper. He likes his privacy. "I'd be totally content not leaving my house for two to three weeks at a time," he says with a smile.
Pepper and Mouser live in the countryside near Harrisburg, in a house they called "Spirit of the Woodland," which they had built 18 years ago. When Pepper was out driving and looking for property, he says a voice came to him and told him to stop. As he halted his car, he realized he was in front of the perfect spot to build a house. The land, which they named "Jomapaja" — using the first two letters of his parents' names, John and Marie, and his and James' — is Pepper's peaceful escape with 80 acres of trees, rolling hills and a garden. "He would be a hermit if he could," Mouser says.
In January 2009, Pepper's career took a sharp, unexpected turn. He and Mouser were told by then-KOMU general manager Marty Siddall that Pepper & Friends wasn't profitable enough. The show would be cancelled.
"It came as an absolute shock," Pepper says. They agreed that the last show would be in September, so Pepper could celebrate his 40th year at the station. Pepper & Friends continued that year with both hosts knowing the end was coming. The news was made public in May. Pepper and Mouser did what they could, cutting costs of production and taking pay cuts, but nothing worked.
A silver lining, however, was the outcry at news of the cancellation. It started as somewhat of a grassroots movement. Protests began at the station and on MU's campus. "For people to go through that effort, it meant everything," Pepper says. "It made all of the hurt feelings worthwhile because you saw that the people did love that show, and they felt that it was their show also."
"It made all of the hurt feelings worthwhile because you saw that the people did love that show, and they felt that it was their show also."
On Sept. 18, 2009, Pepper & Friends came back from commercial one last time to the tune of Floyd Cramer's "Last Date." It was the same song Pepper played as he signed off the air at KJCF all those years ago. He was surrounded by the people who made Pepper & Friends what it was, from current and former staff to frequent guests and longtime friends. They all shared his somber feelings, and they supported him through what he calls "the most difficult hour of my life." "I wore a black hat with a black veil, like I was going to a funeral," Manhart says.
"I said, 'I can't do it; I can't say goodbye,'" Pepper says. "And then I realized, 'Wait a minute, you've been doing this for 40 years. You've got 2½ minutes left on the air. You can't not do this.'"
And he did it.
Four decades is a long time to be at one job. Pepper spent nearly three of them as the face of mid-Missouri. What made the show so special and kept it around for so long? McMillen has a reasonable guess.
"Paul."
Fast forward more than 8½ years later, and Paul Pepper is sitting behind his set desk in the Reynolds Journalism Institute studio, looking over a list of guests for Radio Friends with Paul Pepper. The third button from the top on his light-blue Hawaiian shirt is unbuttoned. The shirt, along with his khaki pants and sneakers, is a far cry from the suits he wore every morning on Pepper & Friends, but this is his typical workday attire now.
As he gets ready to interview his guests for the next few hours, Pepper, wearing glasses that are missing most of each of their arms, discusses the list with McMillen.
One by one — and sometimes two — guests are ushered into the studio by Mouser. Some of the guests Pepper knows well, and some he doesn't know at all, but based on his small talk with them before the taping, it's impossible to tell the difference. He only has so much time to chat. As Pepper looks up into the camera, he raises his thick, dark eyebrows and flashes a wide grin. All of a sudden, it's show time.
Pepper started at KBIA shortly after the TV show ended. The arrangement he made with Mike Dunn, the station manager, was simple; Pepper would come in two times a month and record two weeks of shows for Radio Friends with Paul Pepper. The partnership worked out for both parties. Now, Pepper doesn't have to travel 30 miles into Columbia at 4:30 a.m. and drive home every day. They record every other Tuesday from 9 a.m. until around noon, and the show is set for the next two weeks. For KBIA, Pepper brings the same community connection he did at KOMU to new listeners. "One of the things that we were lacking was that our audience did not perceive that we were giving back to the community enough," Dunn says. "We thought that with Paul, and the types of interviews he was doing, that would resonate with that audience, and it has."
Pepper has also reunited with McMillen, who left Pepper & Friends in 2008 to work at the Reynolds Journalism Institute and is now the new show's director. With many of the same guests appearing on Radio Friends, McMillen likens the feeling to a rebooted TV show. "I was like, 'Whoa, is this really happening?'" he says. The transition for Pepper was comfortable. He also asked Mouser to be involved, and so he works behind the scenes, booking guests and keeping things organized. The day Pepper started there, they had a cake for him to celebrate the start of his new role at the radio station.
He has a lot more free time now, some of which he uses to tend to his garden. The patch of land where he grows tomatoes, cucumbers, zucchinis and, yes, peppers, has increased in size over the years, currently a little bigger than the studio he records his radio shows in. "When I'm in nature, I feel like I'm a part of nature," he says. Pepper and Mouser have more time to vacation to Hawaii too, which Mouser calls "a second home."
Pepper says he is in a good place. "Hey, I'm 72. I did (Pepper & Friends), and I lived my dream. Now I'm living a new chapter of a different dream." If he needs assurance that his show was a success, he can look to McMillen. Similar to a young Paul Urzi, McMillen watched the local show as a boy, sitting in the audience, appearing on a segment. He went on to work on the show for 12 years, starting in high school and developing his own career. "I attribute where I am now to a small handful of people that worked out there when I first started," McMillen says. "But it all goes back to him."
Pepper doesn't plan to leave broadcasting anytime soon. "'I enjoy it," he says. "And I hope that I can continue doing it for quite a while."
Pepper is as kind and caring a person as one can be, Manhart and Gill say, and he treats everyone that way. That kindness has defined his long-standing career and came naturally to him. Pepper doesn't see how unusual his gift is. As he puts it, "Isn't that what human beings do?"