When Liz Huff woke up in the hospital after a suicide attempt in 2005, she was livid that she was still alive. Her life was so messed up, she thought, she couldn't even kill herself right.
After Huff, 32, got out of the hospital, she spent 28 days in Valley Hope, a drug and alcohol treatment center in Boonville, to recover from her crack cocaine addiction. Every morning for a week, she walked down to see a chaplain at the center, who asked her the same question each time.
"Lizzy, do you want to be alive today?" he would ask.
In a heartbeat, she'd respond, "No, I do not."
Almost 14 years later, Huff recalls the final, painful years before she got sober. On this March 2019 day, she's sitting at a long wooden table in her kitchen in Arrow Rock, Missouri. Her dogs, an old yellow lab and a grey-dappled Great Dane, sleep on the couch in her living room. She's bottle-feeding her 11-week-old adopted son, Ellis, whose big eyes stare up at her as she talks. Huff didn't think she'd ever be a mother after miscarrying twins at age 29.
It was fall 2001, during the height of her cocaine and alcohol addiction. Huff went to a Boston hospital for a kidney infection. There, the doctors told her she was 14 weeks pregnant with twins. She called a nearby treatment center to check herself in, but she began to miscarry while she was still in the hospital. The doctors told her there wasn't anything they could do to save her babies. They would just pass, the doctors said.
Devastated, she ripped her IV out and ran away to a crack house. It took 24 hours for the babies to pass. Huff had to borrow clothes from someone at the house because hers were bloodied. After that, she moved back home to central Missouri to try to get sober.
She first entered rehab at Valley Hope in 2002. However, three years later, after relapsing six to eight times, Huff was defeated. She was tired of hurting her family. So, she wrote a note to her father and then swallowed an entire bottle of his medicine.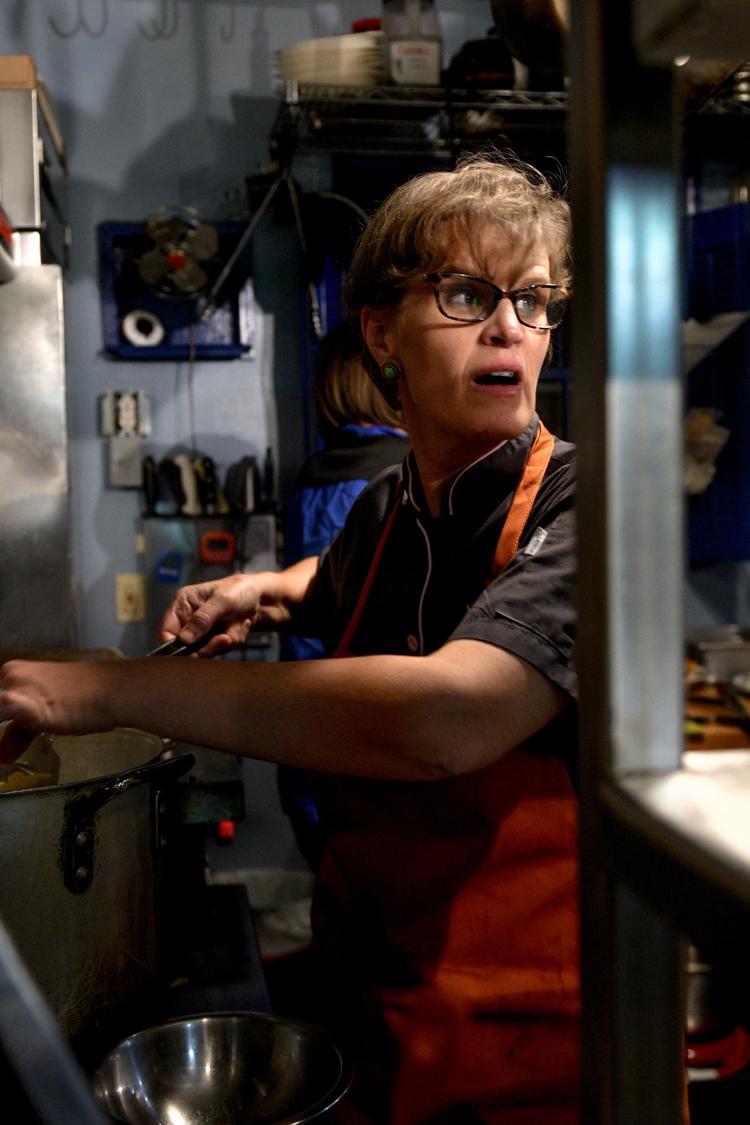 Her first hit
Huff says her alcoholism started with her first drink at age 14. A classmate at her high school in Marshall, Missouri, gave her grape flavored Mad Dog 20/20 mixed with Diet Sprite at a party.
The crack cocaine addiction came later, during her first culinary internship at the Buccaneer Hotel, a luxury resort on St. Croix in the U.S. Virgin Islands.
Back then, in the early 1990s, the Buccaneer's stainless steel kitchen was run down. Paint was peeling off the walls. Some of the equipment needed to be repaired, but the staff made do with what they had, she says.
Huff was 21, and it was her first night on the job in the hotel's massive 200-seat restaurant, and one of the more experienced cooks didn't show. Angela, the chef and boss, told Huff that she would have to work two stations that night. To give her a boost, Angela, whose last name Huff can't remember, handed her a paring knife and small bag of cocaine and told her to go to the employee bathroom and take a couple of bumps.
"I didn't know what a bump was," Huff says, "so I did the whole bag."
Huff flew around the kitchen and got through the dinner service. She was shocked with how the cocaine made her feel. She has had attention deficit disorder since childhood, and the drugs made her feel like what she imagined normal people felt. Everything fit.
She continued using cocaine every night after work for the rest of her internship. Initially, Huff quit using the drug when she returned home. She says she made a point of not seeking out cocaine. But, after she ran into a friend from the Virgin Islands in Burlington, Vermont, who gave her some cocaine, the drug crept back in until it took over her life. "It ceased being fun," she says, "but I kept doing it."
Prominence of addiction
In his 2000 memoir, Kitchen Confidential: Adventures in the Culinary Underbelly, celebrity chef Anthony Bourdain listed heavy drinking and drugs by restaurant staff as just some of the "unsavory, industry-wide practices." His descriptions seemed more akin to the lifestyles of rock stars, such as Jimi Hendrix and Janis Joplin.
In the nearly 20 years since Bourdain's book published, substance abuse in the restaurant industry has been covered by many major news outlets, including The New York Times, NPR, CNN and The Guardian, but talking about this within the industry is still taboo. Gordon Ramsay called cocaine the "hospitality industry's dirty little secret," according to a 2017 article from The Guardian. And despite people not wanting to talk about it, substance abuse affects millions of restaurant employees.
Food services and accommodations form the leading U.S. industry category for substance abuse, according to a 2015 National Survey on Drug Use and Health from the Substance Abuse and Mental Health Administration (SAMHSA), and almost 17% of employees in those industries are suffering from a substance use disorder. In a 2017 survey of 93 adult restaurant workers conducted by George Mason University, 53% said they knew someone at work with a substance abuse problem.
More than 15 million people work in more than 1 million restaurants in the United States, according to the National Restaurant Association. Missouri has about 300,300 food service and restaurant jobs, employing 10% of the state's workforce, in more than 11,000 restaurants.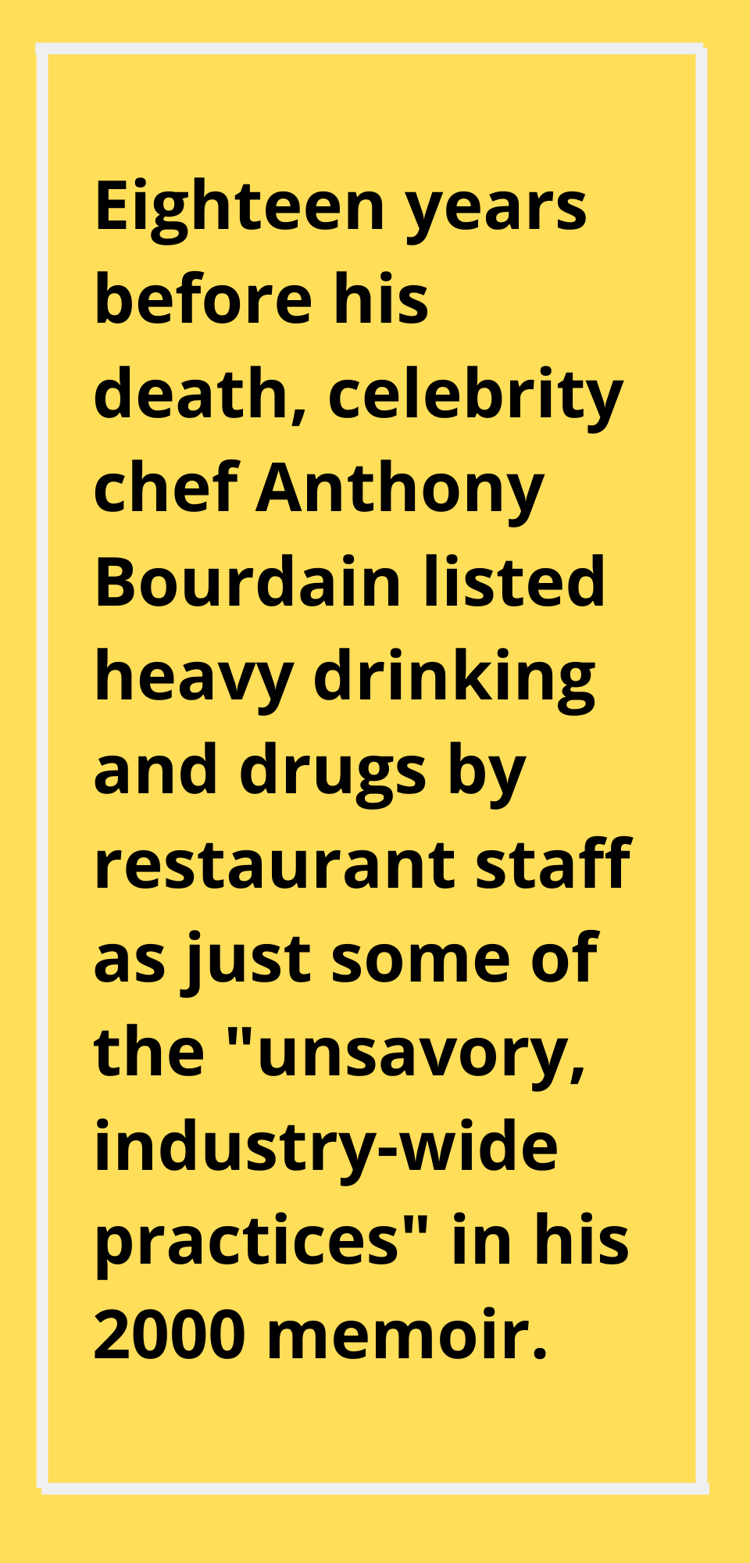 Pei Liu, an MU hospitality management associate professor who studies food safety in food service establishments, says proximity to alcohol and role ambiguity contribute to the high rates of substance use. A 2017 study published in the International Journal of Hospitality Management explains that role ambiguity, or not having a clear, defined job, contributes to substance use in front-of-house workers by causing stress. Such is the case when waitresses buss tables though there are other employees dedicated to clearing dishes or when managers are friends and bosses.
Workplace sobriety
Huff has been the owner and executive chef of Catalpa, an award-winning seasonal restaurant in Arrow Rock, since 2001, but she closed the restaurant for eight years before re-opening it in 2010. Founded in 1829, Arrow Rock is a village 45 minutes west of Columbia along the Missouri River. During the Civil War, the town's population was 1,000. In 2010, it was 56.
Catalpa is situated in a little red house next to the old Lyceum Theatre. Patrons walk through the kitchen to the dining room, and the whole front of house could seat the majority of people who live in Arrow Rock.
Huff has a small staff and doesn't allow drinking or any substance use on the job. Huff likes to give second chances because she herself had gotten more than her share, she says, but people have to be sober at work. At times, Huff has had problems with employees following that rule.
In October 2017, Catalpa was packed for Arrow Rock's annual Heritage Craft Festival. One of Huff's workers showed up an hour late, high on meth. The woman had skipped work all week, and now she appeared sunken, sad and empty. Her pupils were tiny; she probably hadn't slept in a few days.
Huff debated sending the woman home, but it was a busy night and she figured a third of a person was better than nobody. She put the woman to work washing dishes. Normally, Huff wants her employees to smile and say hello to her patrons as they come in through the kitchen. This time, she told the woman to keep her eyes down. Huff says the woman looked relieved.
After dinner ended, Huff had everyone who had been working take an at-home drug testing kit that she had ordered off Amazon. The kits, $10.85 for a pack of five, looked a bit like credit cards and tested for five different substances: tetrahydrocannabinol or THC, which is found in marijuana; cocaine; benzodiazepines; amphetamines; and opiates. She decided to fire anyone who tested positive for anything except THC.
She fired two-thirds of her kitchen staff that night.
Turning over
In the restaurant industry, there's a 72.9% turnover rate. Liu says she personally believes the causes for turnover are also reasons for the prevalence of substance abuse.
The rate, in part, can be attributed to the irregular hours required of restaurant staff. The fast-paced environment also influences the frequent turnover, Liu says.
Hours working in a restaurant kitchen are grueling, says Cory Hoos, 39, who works as a chef for Sterling Food Management in Columbia. Hazel Folkerts, a server in a national chain restaurant in Columbia that she asked not to be named, says that at the end of a long shift, she just wants to get off her feet. Liu worked at a Houston restaurant when she was in graduate school and remembered one older coworker whose wrist bone would protrude prominently when she carried a tray over her shoulder.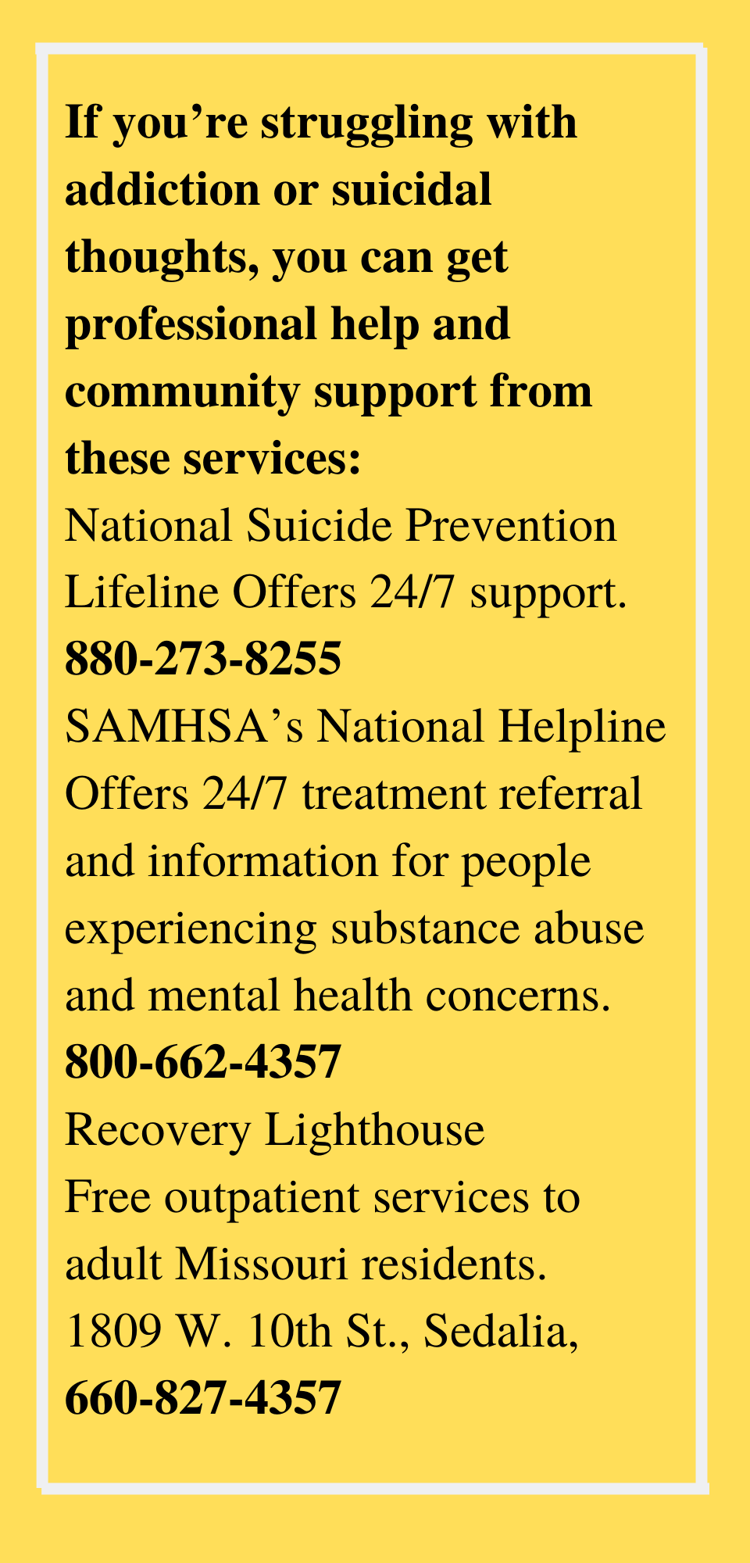 In addition to the physical demands of the job, Liu says low pay is a factor leading to the industry's high turnover. According to Glassdoor, the average base pay for kitchen staff is $37,546, as of November 2019. Line cooks only make an average of $26,085, and cooks and dishwashers make a little under $24,000.
At least for kitchen staff, the pay is somewhat stable. The compensation for front-of-house workers, such as servers and hosts, varies week to week because of the U.S. tipping system, made legal by the federal Fair Labor Standards Act. In Missouri, employers must pay front-of-house workers at least half of the minimum wage, which is $8.60 in 2019. Then the rest of their wages can be composed of tips, according to the Missouri Department of Labor and Industrial Relations. However, since tips are often passed out in cash at the end of the night, that money isn't reflected in all workers' paychecks. "I mean, I'll work 35 hours in a week," Folkerts says, "and my paycheck every week will be $30."
Part of the lifestyle
"It's generally accepted that you might be hungover at work," Hoos says.
Hoos has had drinks shoved in his hand in kitchens. "Shift beers," or free drinks offered to employees after working a long shift, had long been part of the social norm in restaurants. Huff's boss during her Virgin Islands internship, Angela, was one of her cocaine suppliers for that entire summer. There's a glamour to the environment, like being a rock star without the money.
Now that Huff runs her own kitchen, she says she wants her entire staff to be sober like her, but that's not feasible. If she fired everyone who smoked marijuana, she says she probably wouldn't have a staff. It's hard to find good help in the industry, she says, especially in a village with a small population.
Hoos bounced around in restaurants across the country after he left culinary school in 2006. He spent time in Maine and Scottsdale, Arizona, before heading up to the Alyeska Resort, 40 miles outside of Anchorage, Alaska. When he was there, Hoos says all the employees had to submit urine analyses for illicit substance use. However, he heard the resort didn't test for THC because otherwise management would have had to fire a third of their workforce.
Negligence in the kitchen
When someone has a serious problem with substances, especially a person in a managerial role, they can harm everyone around them.
Marguerite Rappold, 30, grew up in her parents' restaurants. Her father, Bob, was one of the previous owners of Booches, but by the early 1990s, her whole family moved to Arrow Rock and opened the Evergreen Restaurant. Huff began working at Booches as a teenager after she graduated from high school.
Marguerite describes her father as a literary type who had a Hemmingway-like attitude toward drinking. He was gregarious. "If he could share something and be like the guy who was throwing the party," she says, "that's where he lived."
He taught 18-year-old Huff how to make sidecars — a cocktail with brandy, triple sec and lemon juice — during her first week on the job. Before Huff could even start her shift as a dishwasher, she'd have to make a pitcher of sidecars and bring it into the kitchen, so Bob could always have a fresh drink.
Bob, who died in a house fire in 2010, was a heavy drinker, Marguerite says. He'd drink bloody marys and sidecars throughout the day and then a bottle of red wine during the dinner service. He'd encourage the staff to drink as well. He had an energy to him that enlivened others, but when combined with drinking, he'd frequently become belligerent. Huff says that some of the regulars would know that this would be the time of night when he became "offensive." He would shout at his staffers and patrons alike. Typical Bob.
Huff recalls one night that a group celebrated its company holiday party at the restaurant. One of the guests accidentally knocked over a decoration, a shellacked baguette Bob kept as a memento, and it shattered.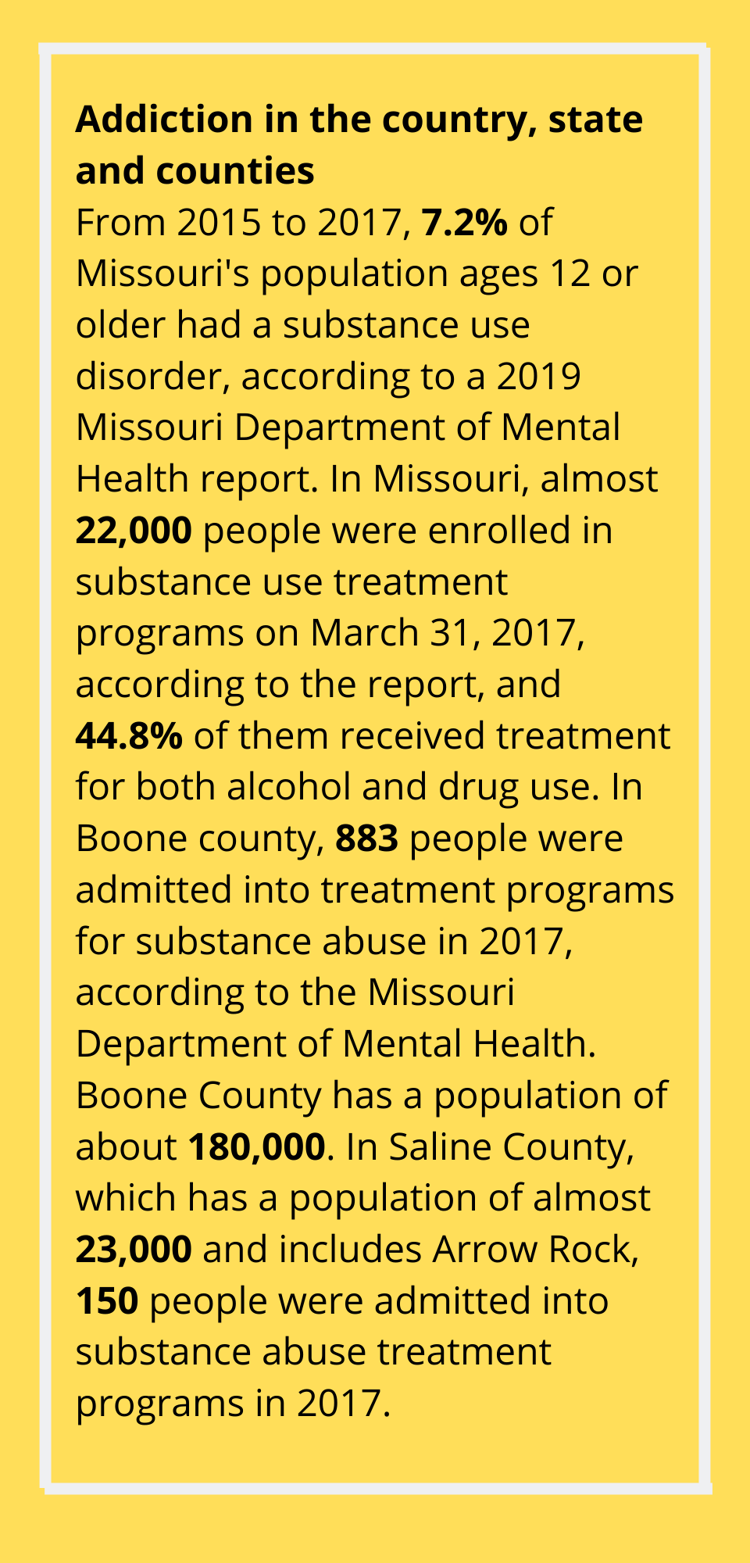 Bob came barreling out of the kitchen. "You broke my wife's bread!" he bellowed.
The entire group left its large bill without a tip. Huff had been planning to use that money to buy Christmas presents for her family.
Liu says in restaurants, management needs to be an example for the rest of the employees. Marguerite agrees and says it's the manager's job to maintain a safe and supportive environment. There's a fine line between being hospitable and being negligent toward your employees.
Back to the beginnings
The culture begins at culinary school. Both Huff and Hoos attended the New England Culinary Institute in Montpelier, Vermont, ranked the fifth-best culinary school in the country by USA Today.
Huff made her way to Vermont in 1992. She had wanted to go straight to culinary school, but her father forced her to go to college instead. One night when she was a junior, Huff was driving home drunk from a party and ran into a pole three blocks from home. She broke both of her wrists and knees, 12 ribs and 12 bones in her face and punctured a lung. You can still see the scars across her face. After the crash, Huff decided to pursue her passion for cooking. She dropped out of College of Santa Fe, now Santa Fe University of Art and Design, and enrolled in NECI.
Twelve years later in 2004, Hoos enrolled at the institute. He had started working at Chris McD's in Columbia in 1999 while he was a creative writing major at MU. He fell in love with cooking and decided that it was a better career option than the creative writing.
Hoos described NECI's curriculum as "a little militaristic." A student could get demerits for infractions such as not showing up, not clipping their nails or not properly ironing their chef coat. Three demerits and they would have to face a disciplinary board. Among the students, there was a competitive attitude, like on Top Chef, he says. Everyone wanted to be the best chef. However, outside of class, people partied.
Huff says there was alcohol involved in everything they did. Students lived in old Victorian-style houses with big, sweeping front porches in Montpelier. On Sundays, someone could request food from the institute if they cooked for all 56 students at the school. So, everyone, including one or two instructors, would gather at one of the houses. There, someone would buy a keg, and they'd eat, drink and practice cooking tricks, such as flipping food in a pan. "We would sit on the porches with black beans or lentils or something and a sauté pan," Huff says, "and just drink beer all night and flip."
The instructors would party with the students sometimes too, Hoos says. One instructor was fired because he gave out alcohol to underage students. Another instructor ate hallucinogenic mushrooms with students, but she didn't get caught.
Disease, not will power
Although an estimated 19.7 million people ages 12 or older had a substance use disorder in 2017, according to SAMHSA's National Survey on Drug Use and Health from that year, for a long time society considered addiction to be a weakness of will power. That has started to change only recently, says Bruce Bartholow, an MU psychology professor who studies cognitive neuroscience and addiction science, specifically alcohol use disorder. People have started to understand that addiction is a disease.
Bartholow says it's important to consider how people's brains respond to natural rewards, meaning the good feelings a person gets when they do something pleasurable, such as hanging out with friends or eating pizza. As a person becomes more addicted to a certain substance, those natural rewards aren't going to feel as good because "the brain is going to reserve those feelings for the drugs."
Addiction is a disruption to a person's daily responsibilities, Bartholow says. The neurons in a person's brain get rewired. When removing drugs from one's system, the symptoms vary for each drug, according to American Addiction Centers; alcohol withdrawal can cause tremors or seizures, and cocaine withdrawal can lead to restlessness and depression.
Anyone can develop an addiction, Bartholow says some people are more inclined than others. Huff is one of those people. "If one is good," she says regarding glasses of wine, "three has got to be better, and six is great."
Addiction is also a relapsing disorder. It's not a matter of if someone will relapse, Bartholow says, it's a matter of when and how many times. He makes a distinction between lapse and relapse. Lapses are very common. They happen, for example, when someone has one drink, but it doesn't send them off the deep end. Relapses occur when someone completely loses control and falls back into their substance abuse. Bartholow calls it "a failure to abstain."
If someone already tends to use drugs or alcohol to lift their mood and then goes through a traumatic experience, substances "certainly can be used as a coping mechanism," Bartholow says. In a U.S. National Library of Medicine study, 34.1% of traumatized people reported a lifetime dependence on cocaine.
Huff's traumatic experiences, such as her miscarriage, prompted her continued use of crack cocaine, she says. Although her miscarriage initially inspired her to get sober in 2002, she lapsed dozens of times before visiting Valley Hope again in 2005.
She says she struggled with coming to terms with her substance abuse problem. She believed she was a good person. She never stole, and besides that first night in the Buccaneer, she never did drugs at work. People who did those things had problems, not her.
When she did admit she had a problem and kicked cocaine out of her life, Huff thought she could still drink. In her mind, she had a problem with drugs, not alcohol. But each time she'd let alcohol back into her life, the drugs would creep back in too.
She says now she abstains from substances because she can't control when a lapse will become a relapse. It's Russian roulette; she doesn't know when she'll lose control and a couple of drinks will turn into two bottles of wine.
Struggling to stay sober
It's difficult for addicts or those in recovery to abstain from alcohol in the restaurant industry because they are surrounded by it. Alcohol is everywhere, Hoos says. Besides shift beers, sometimes new cocktails will get passed around for people to try. Folkerts' father worked in a private restaurant in Columbia where he could easily access alcohol, which she says was the gateway to his own alcoholism.
Despite her own history as an addict, Huff still sells wine, beer and sangria in Catalpa, her restaurant. "Fine dining doesn't work without alcohol," she says.
In order not to be tempted, Bartholow recommends recovering alcoholics avoid the restaurant industry. "Essentially," he says, "if you are allergic to bee stings, you shouldn't work as a beekeeper."
After Huff finally got sober, she did leave the industry for a while. She went back to college to finish her degree in pre-elementary education. However, before she could actually get her degree, Huff left again, this time to run the J. Huston Tavern in Arrow Rock. After two years, she left and re-opened Catalpa in 2010.
She didn't think she'd ever be able to return to the restaurant industry, and she still doesn't believe she could stay sober if she were working for someone else. But, by owning her own restaurant, Huff is able to maintain her control over her surroundings. Even though she does sell alcohol at Catalpa, she looks at the situation financially. If Huff binged a bottle of wine, she'd have to sell two more to make up the cost, which makes it easier for her to abstain.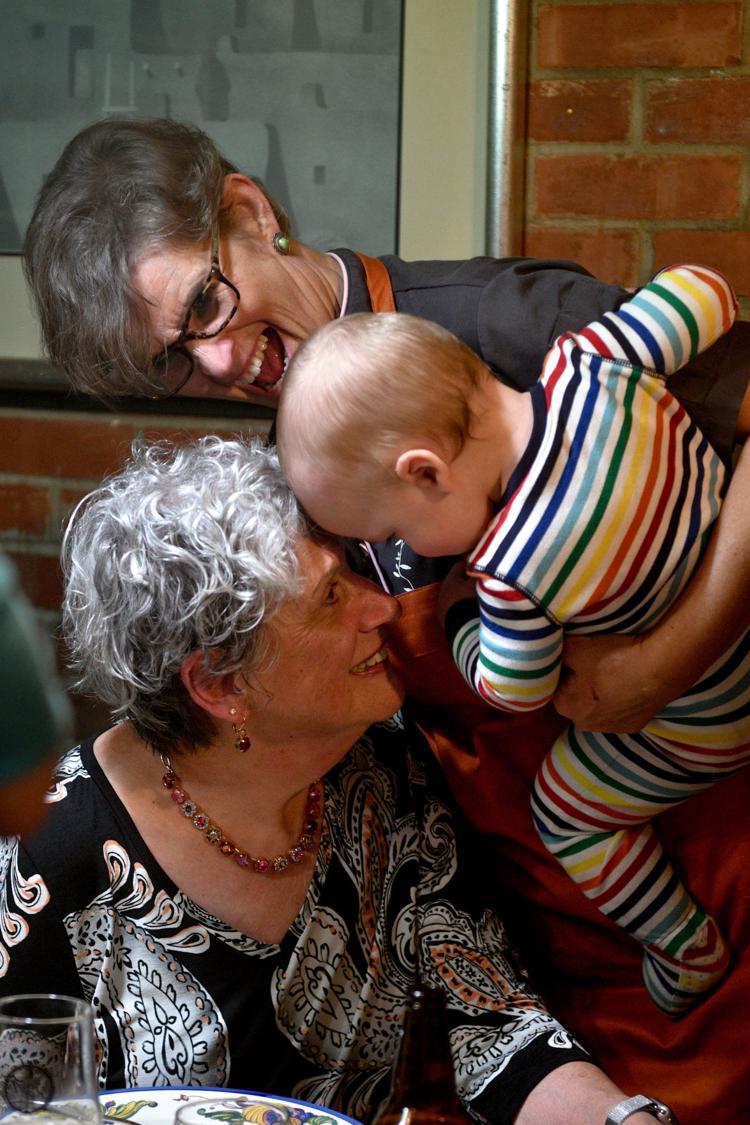 It's personal
"Lizzy, do you want to be alive today?"
Liz Huff's sober date is Dec. 1, 2005, three years after her first stint in a rehab. She says she tries to help others who are struggling, but she can't force someone to want to get sober. "I wasn't going to get help until I wanted it," she says.
Her decision to accept help was based on the "live or die" question her chaplain at Valley Hope asked her every morning. One day, a little more than a week into her 28-day program at Valley Hope, she woke up, and like a light switch, she decided she wanted to live.
Huff says she's always going to be a drug addict. She doesn't tuck that fact away. It's constantly in the forefront of her thoughts, forcing her to be mindful of how she has grown. And in spite of the danger, Huff remains in the industry. She has loved cooking since she was young, and says that there's a unique camaraderie in the kitchen.
Hoos and Folkerts agree. Folkerts says she and her coworkers throw holiday parties together and have a team in a volleyball league. They are family, she says. Hoos says the kitchen welcomes all people and gives them a purpose, no matter who they are or their past.
It's an industry of second chances.
Related Articles