This year's Roots N Blues Festival showcases the breadth of diversity within country music. Black female country singers such as Mickey Guyton and Brittney Spencer will perform.
For some Black women, becoming well known in the genre has been difficult. Rissi Palmer, country musician and host of the podcast Color Me Country, says racism and gatekeeping are still alive and well in the genre. She faced multiple rejections from record labels and was even told that it would be difficult to find songs for "someone like her."
"I was always trying to find a reason," Palmer says. "I can always be a better guitar player. I can always be a better songwriter. I can always be a better singer … I can't change that I'm a woman. I can't change that I'm a Black woman."
Although current country music is mostly dominated by white men, the genre has a rich history that is filled with influential Black women. For a broader understanding of the role of Black women in country music, Vox spoke with Stephanie Shonekan, a professor of music at MU.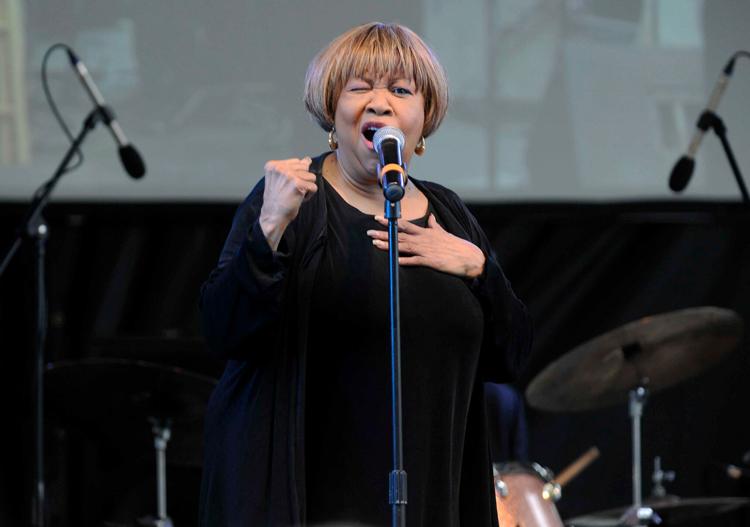 Has country music always been white-dominated, or have Black women been erased from its history?
It is definitely a white male-dominated genre and culture, but it hasn't always been that way. I think if you ask a certain generation of African Americans, they will talk about how they love country music because if you really trace back the roots of country music, it is rooted in Southern culture, right? I always think of the blues, Americana music, roots music, country music and soul music — they all come from the South end of the Mason-Dixon line. I think the industry, media and popular culture have done a really great job of separating the audiences and creating borders and boundaries around all genres of American popular music. I think country music is a little bit different in the sense that as it's evolved, it has really maintained those boundaries judiciously.
Why has country music been whitewashed by white artists and audiences?
That can probably be explained through the evolution of American history and politics and the fractures in American identity. I think that more than any other genre, the country music establishment — and by establishment, I mean the critics, the DJs, the people that keep the gates — have become entrenched in the political notions of who Americans are and who they need to be. Those are very powerful positions when it comes to opening the doors to making sure that all the artists are heard. I think that's part of the reason why we don't see as many Black country artists.
Why do you think more Black artists — specifically women — are identifying with country music?
Black artists have always told stories in their music. I think what we're seeing is part of the push for open definitions of what freedom is. In this day and age, Black artists want to do everything under the sun. Rissi Palmer, Mickey Guyton — all of these artists are pulling from the richness of American music. I think in the 2020s, Black artists are saying: 'It's all mine. It all comes from me anyway.' A lot of what we see in pop country is aesthetics from African American culture. If you listen to Taylor Swift or Carrie Underwood — the way they belt, the way they carry themselves — that arguably comes from African American culture. When we look at what artists like Mickey Guyton are doing, they're just going back to their own roots.
Related Stories