This is probably neither the first nor the last time you will see the name Roy Lovelady. He has owned 360 Star Styling Studio on Business Loop 70 for 16 years and has performed as local drag queen Mahajanay DeMornay. But his most recent role in Columbia is founder of Peoples Defense, an organization that amplifies local voices and bridges the gap between the community and local government. The organization has helped inform citizens about voting rights, rent assistance and chokehold bans.
Donna Mitchell, Lovelady's sister, says part of his strength as a community organizer is his empathy. Since joining the activist community, he has heard peoples concerns and tried to create solutions. Lovelady's family moved to Columbia from Kennett when he was 13 years old, and since his arrival, Lovelady's path to activism hasn't been linear. Lovelady talks with Vox about how activism became a part of his life and what motivates him in his fight for change.
Why did you start Peoples Defense?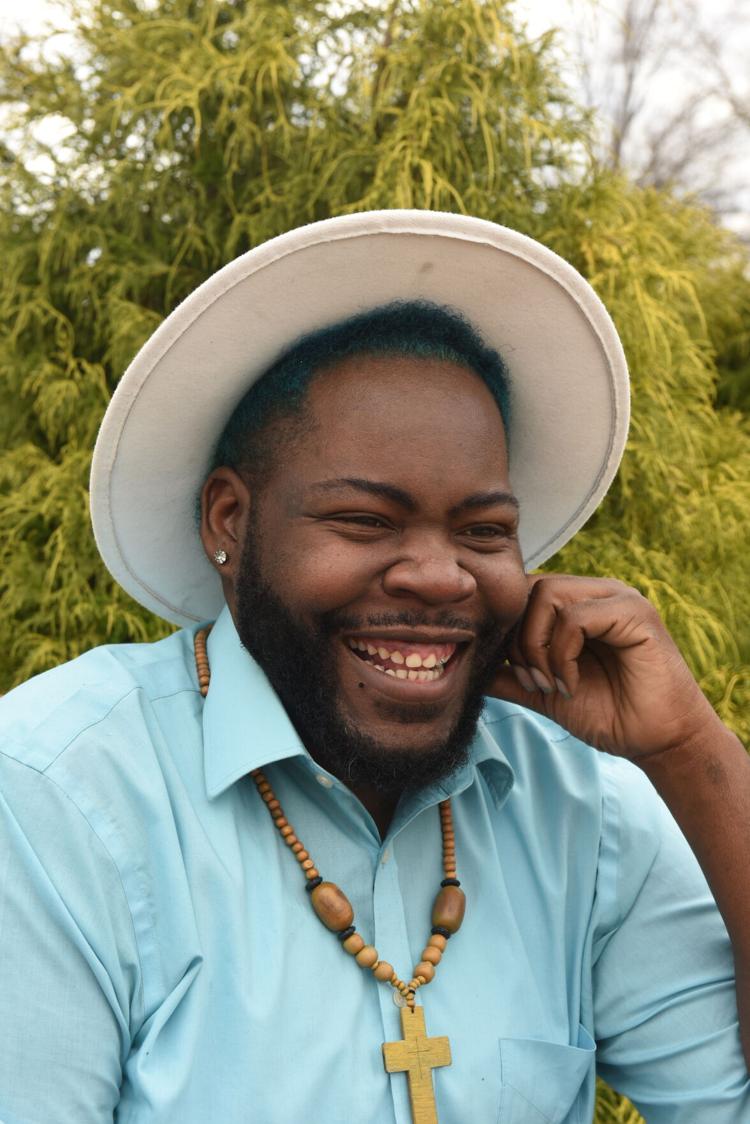 I founded it last summer. After the George Floyd incident, people had already taken to the streets, but they weren't organized. One thing I'm really good at is organizing, so I started to pose a question to the people: What's next? I dove in and started finding out information, like things going on with the City Council. The way Peoples Defense does it is we look to find local injustices, and people feel comfortable enough to come to us with things they need.
The City Council didn't pass the ordinance to ban chokeholds in January. How do you avoid feeling discouraged?
That's just one thing. There are too many other things you still have to fight for. Rome wasn't built in a day. Slavery didn't go away after 400 years. That's something activists are trying to capture. Anytime you want to be heard loud and clear, you join as many groups as possible. You have to be faithful, hopeful and get out there and do the work.
Who are your role models?
My mom is the biggest role model because she taught me almost everything that I know that we usually give credit to schools. Another one was my African American studies teacher who was white ... weird. How can a white man teach me about me? That was my philosophy, so I gave him hell. But he took the time to teach me that (outlook) was racist. He brought it to the forefront, and he did nothing to make me feel less than.
My cosmetology teacher told me the first time that you do anything is a mistake. Every time after that is a choice. And for every choice, there's a consequence. And my pastor Russell L. Freeman (at United Community Cathedral) taught me how to build my own spiritual connection with Christ and helped me understand the Bible verses rather than just throwing it at me.
How has your hometown and time in Columbia affected your thoughts on activism?
Where I'm from, the town is split in half. We lived in what we would call Colored Town — that's where the Black people live. To this day it's still called that. So knowing what it was like down there let me know all towns need to be changed, from the smallest to the biggest. In a city like Columbia and in the Bootheel, somebody has to fight the fight. So I decided it would be me. 
Related Stories