When she started rapping, what was once a loose, scattered collection of people nursing their drinks became a real audience, which formed on the dance floor directly in front of the short, young black woman gripping the mic.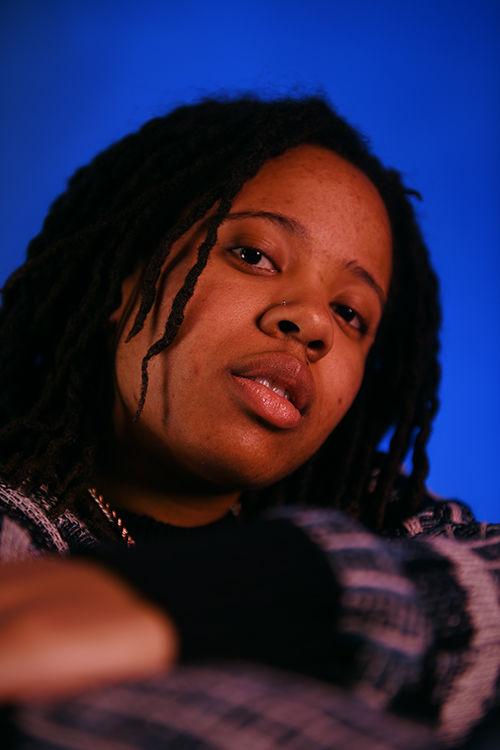 The September 2018 multi-artist showcase at The Blue Note was the third time Sxnny — pronounced "Sunny" — performed for a live audience. She sports a smooth neo-soul sound, reminiscent of rising Midwestern acts such as Saba and Noname.
Her real name is Ciara Bazemore, but she recorded under the moniker Young Cleopatra in her Kansas City high school. She took a break from rap until her junior year at MU. She was brought back into the rap scene by T'Keyah Thomas, co-founder of the open-mic series OneMic, who reminded her of how hip-hop and poetry dovetail. Sxnny started making music again, working with a variety of producers on tracks you can find on her Soundcloud. "She has a writing mode that she goes into where she sort of tunes everything out and gets super creative," says Christina Lee, Sxnny's girlfriend and an MU student.
Right now, Sxnny's music is a collection of singles, but they sound cohesive and are often supported by loops of string, keyboard and drum beats. The songs she has released focus on personal growth, heritage, fate, free will and love, among other themes. "Come from nappy roots like Solange hair / Just want my fam to relax and lay back like lawn chairs," she raps on "Flow."
Sxnny admits the hip-hop scene in Columbia takes a backseat to rock and country, but she also says it's bubbling. Her cousin Steddy P is well-known in rap circles, and his Kansas City label Indyground has been influential in this area. Lee says Columbia has a hip-hop scene that's "invisible to a lot of people," but she's glad Sxnny is a part of it because it's "very close-knit."
When it comes to venues in the area, Rose Music Hall and The Blue Note are good spots for live hip-hop. Other establishments play hip-hop music, but supporting local acts is separate. It's a touchy subject, Sxnny says. Local club owners often believe they will make more money from playing mainstream hip-hop tracks rather than hosting local artists, she says.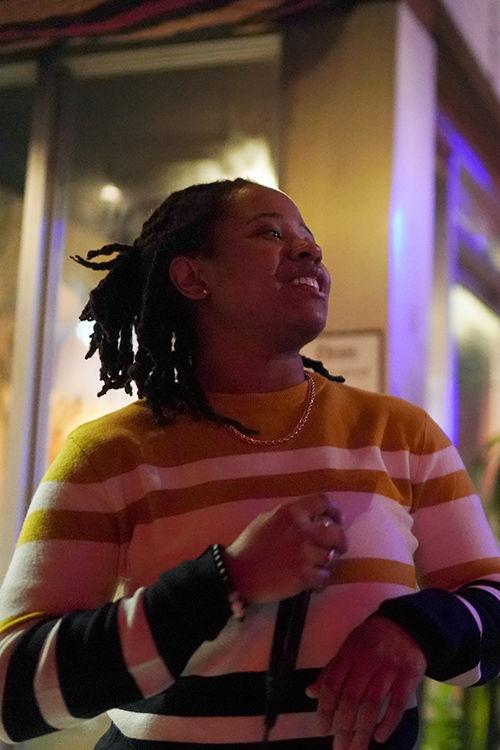 Sxnny is building an organic following by putting out quality music and, beginning last summer, playing shows. So far, she has only sold tickets to people that she knows, but she hopes to solidify the loyalty of her fans before expanding to reach new listeners. Thomas says that she believes Sxnny fills a void in the city. "There's a real arts and culture renaissance happening in the Midwest right now, and Sxnny is most certainly… a guide for that movement," she says.
The next part is making music a career. "I gotta handle publishing; I gotta make sure I get paid," Sxnny says. "I want to build my own company outside of myself to handle a lot of things."
She is currently majoring in Black Studies and says she hopes to stay in Columbia or return to Kansas City to get her MBA. She's simultaneously facing the necessary evil of monetizing her art. She's doubly aware of senior-year angst — not only is she graduating, but she wants to be a musician. An uncertain reality loses out to the inextricable pull toward her craft. "This is where I have a voice," Sxnny says. "It's very cathartic for me."
At the moment, Sxnny is poised for the brightness to come, as she notes on "Allure": "I'ma go and make these bands / While y'all scrollin' on the 'gram / Thinking of a caption but actions are just better plans." 
RELATED