Jacob Williams, a turkey hunter in eastern Missouri, mimics the call of a wild turkey hen in the early hours of a spring morning to lure his target. It is common practice to imitate the sounds of a hen to attract a gobbler, a full-grown male turkey, during mating season. 
But over the past two decades, the excited yelps of gobblers behind the cover of trees have been fading, Williams says. Earlier this year, a turkey hen laid a nest of 15 eggs at Williams' family farm in Jefferson County in eastern Missouri. Dwindling from 15 to 13 to 10, Williams watched the baby turkeys die over the span of a few weeks until only one was left. "The problem with poults is that everything in the world wants to eat them," he says.
The survival rate of poults, or baby turkeys, is dangerously low, he says. On average, only 23% of poults survive the first month of their lives, according to preliminary data the Missouri Department of Conservation collected from 2014 to 2019. The declining wild turkey population has caused concern among conservation agencies and hunters across Missouri, where turkey hunting is an economic and cultural resource.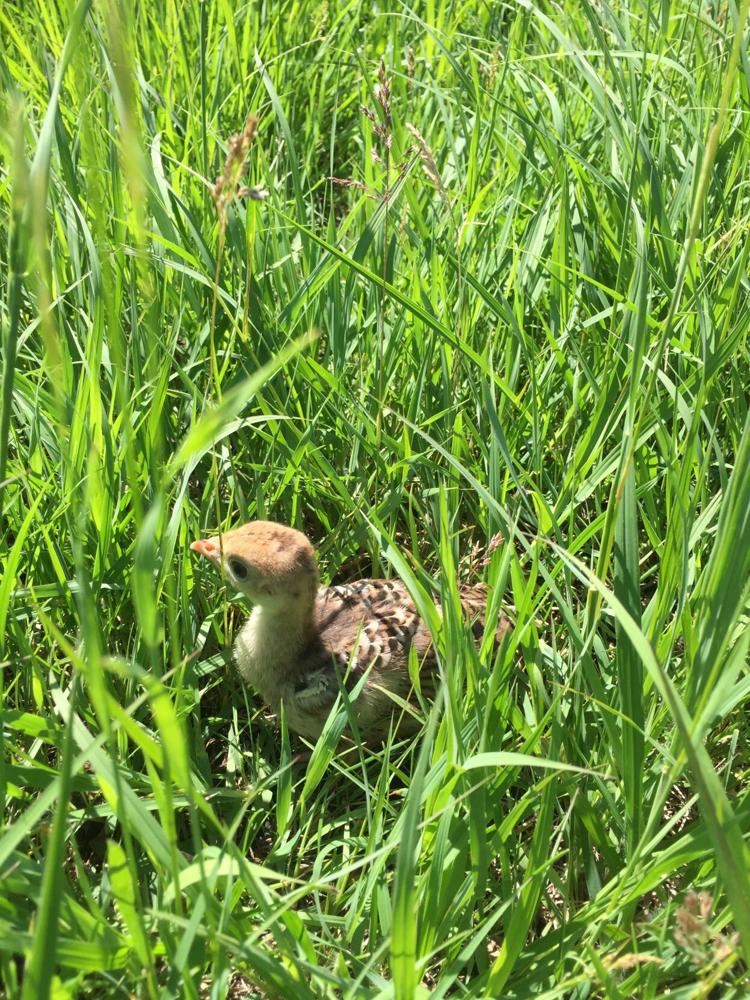 Turkeys wearing backpacks
MU researchers Mitch D. Weegman and Michael Byrne have partnered with the Missouri Department of Conservation to find out exactly why poult survival rates are so low. Their research aims to answer questions raised by the previous MDC study, which found that wild turkeys were dying at an early life stage.
A turkey's ability to nest successfully depends on the presence or absence of a wide gamut of factors: predators like raccoons, harsh weather conditions, the type of vegetation in the landscape and the abundance of insects that poults feed upon, Byrne says.
In spring 2021, the two MU researchers plan to track wild turkey movements by attaching GPS backpacks to 45 hens and their poults in Putnam County in northern Missouri. The backpacks, which are fitted with radio transmitters and accelerometers that sense motion and velocity, will help them gather behavioral information. Trail cameras also will take images of poult predators in the landscape.
With the help of technicians and two doctoral students, the team plans to tag 150 turkey hens with GPS transmitters over the next four years. Byrne and Weegman received $1.3 million in funding from the National Wild Turkey Federation and the MDC to fund the research, spread over the course of 5 1/2 years.
"Any time you can develop large partnerships between organizations like MDC, MU and NWTF, it really promotes what we're trying to do at Mizzou, which is build large teams, produce really impactful science that impacts decision making," Weegman says.
Founded in 1973, the National Wild Turkey Federation is a nonprofit organization committed to enhancing wild turkey populations across the nation. John Burk, a district biologist for Missouri at the NWTF, says northern Missouri, has seen a 60% decline in the turkey population since 2004.
"This past spring was the fifth year in a row of a poult to hen ratio of one or less," Burk says. "When you get five years in a row where you're not replacing what you're losing, there's reason for concern."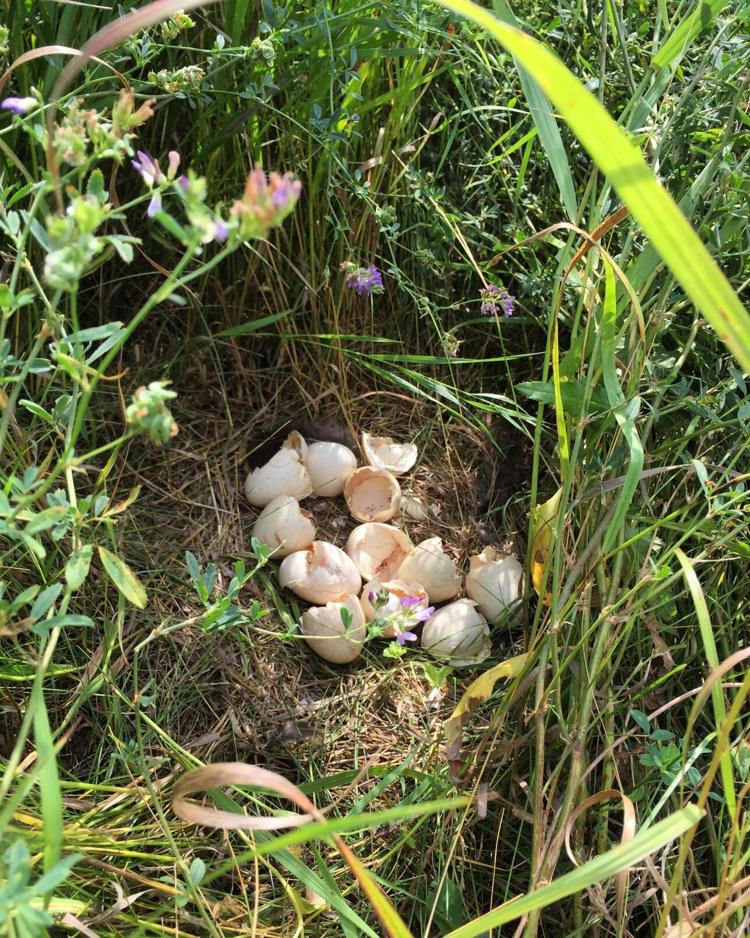 Rocket nets and corn
Attaching GPS transmitters to animals to track brood movement is not a novel technique, and it does not harm the bird, says Reina Tyl, a wild turkey biologist at MDC. The process of tagging turkeys involves three items: black powder, corn and a 40-by-60-foot rocket net, which launches over and captures the turkeys as they eat the corn bait.
Once the flock is under the net, the team is able to grab the turkeys and place the trackers on them. The explosive net ensures a quick capture so the turkeys can't escape.
The GPS transmitters cost $2,000 apiece, Byrne says. For the whole project that's $55,000.
Tyl, who has been capturing turkeys since 2014, says there were instances when she was waiting to shoot off the net when a deer or feral cats joined the turkeys feeding on the bait. She had to wait until the other animals moved away from the turkeys before setting off the net.
Alisha Mosloff, a first-year doctoral student in the MU College of Agriculture, Food and Natural Resources, will be field tagging for the project and monitoring the turkeys. Mosloff is studying to be an upland game bird research scientist. Upland game birds are non-waterfowl birds such as quail, pheasant and grouse.
"I grew up raising many different types of upland game birds with my dad, and then when I went to undergrad for natural resources, I was dead set against working on birds because I had spent my whole life with birds already," she says.
Now coming full circle, she says tagging turkeys will be time-consuming but fascinating fieldwork. She anticipates the most challenging task will be catching poults when they are 1 day old, she says.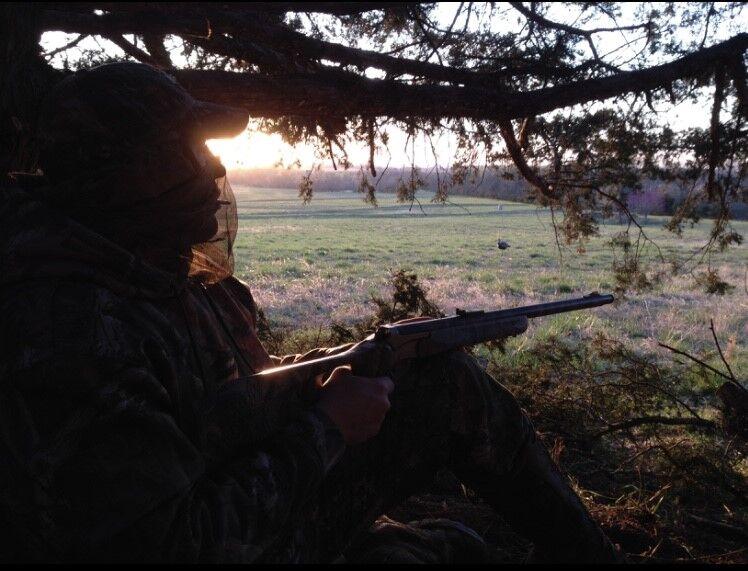 "Oh, I might be there catching hens and poults, maybe 12 hours a day, every day of the week," Mosloff says. "But I'm happy to be here."
Researchers plan to gather turkey movements and behaviors, weather conditions, predators and habitats to promote specific changes to help increase Missouri's turkey population.
Back on his Jefferson County farm, Williams says he is looking forward to learning the results of this study. "What's interesting about this study is that it will tell us farmers about the impact we are having on the habitat and resources available to turkey poults," Williams says. This would include the herbicides they use on the plants that the poults feed on.
Down and up and down again
By the early 1900s, wild turkeys in Missouri were almost completely wiped out, due to overhunting and habitat loss, Tyl says. Restoration efforts began in the 1950s and 1970s after wildlife management agencies began reintroducing the birds to establish a healthy population.
After peaking in the early 2000s when Missouri had around 600,000 turkeys, the numbers started falling again. At present, it's estimated the state has 350,000 to 400,000 turkeys. MDC and NWTF biologists based this estimate on the assumption that the number of turkeys killed in the spring wild turkey hunting season account for 10% of the total turkey population. There is no way to determine the exact turkey population, Burk, of the wild turkey federation, says.
In 1998, when the Missouri wild turkey population was robust, the MDC raised the limit of turkeys a permit holder can harvest from one to two, Tyl says. That limit continues today. Spring 2020 permit holders could take up to two male turkeys, according to season-specific limits imposed by the agency.
Still, "Missouri has a really abundant turkey population, especially compared to other states in the nation," Tyl says. "A lot of folks come here to engage with the resource."
Williams has been hunting turkeys near his eastern Missouri farm since he was 5 years old. Born and raised in De Soto, he says he remembers going on hunts with his uncle, father and grandfather. His family also participated in turkey calling competitions, in which hunters are judged on their imitation of various turkey vocalisations. Turkeys have complex communication systems, Williams says, and gobblers respond to hunters' calls.
Harvesting turkeys has not only been a cultural tradition for families since the 1970s, but it is also an important revenue source for rural towns, Williams says. "People would be paying hotel expenses, buying licenses, shopping groceries, going to restaurants, having camps in these little small towns in Missouri, which was pretty important because they may only get most of [their] business during turkey season," Williams says.
Spring turkey hunting permits cost $17 for residents and $224 for non-residents, according to the MDC. If hunters notice lower turkey populations in Missouri, they might turn to bordering states.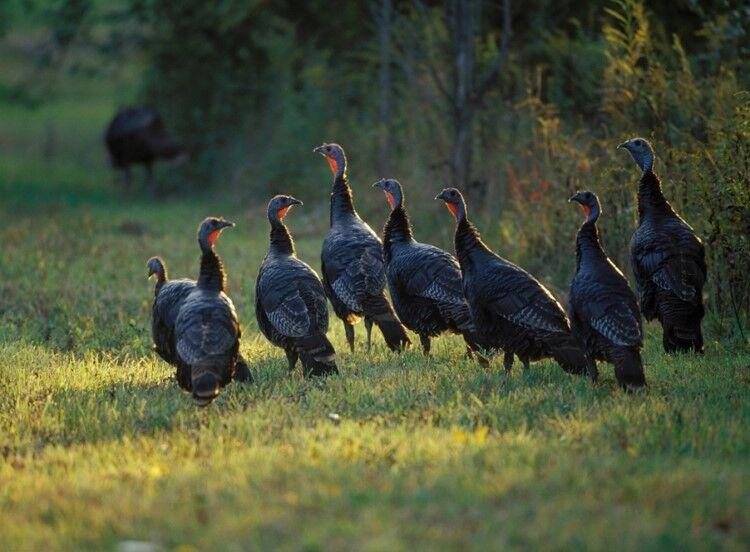 Memorable firsts
The declining turkey population hasn't changed Williams' memories of hunting. He distinctly remembers shooting his first spring gobbler in the Lake of the Ozarks area, he says. It was during the early 1990s when the woods were teeming with gobblers. As the morning sun hit the trees, a jake, a young male turkey with a short beard, came waddling out.
"Do you see him?" his uncle, Gary Williams, whispered. Jacob nodded. "That's a juvenile turkey, but that turkey is legal if you want to shoot it, or you can wait till we have another chance of killing an adult gobbler," Gary said.
Jacob Williams didn't want to kill a young turkey, so they waited. Later that morning, he and his uncle found an adult gobbler and shot the bird. It was a hunt that he will never forget, he says. "Sitting on that power line in the woods, I remember what [the bird] sounded like, what it looked like; I remember everything about it," he says.
Now, when Williams takes his children for turkey hunts, he cannot make the same promise his uncle had made to him in the '90s. With the turkey population declining across Missouri, if Williams and the children spot a jake, that might be the only turkey around.
"If they decided tomorrow that there'd be no more shooting turkeys in Missouri or anywhere in the country, I'd be OK with it. I am very, very compassionate for them, and I want to see a healthy population," he says.
Related Articles