The weather isn't the only thing heating up for the summer. According to a 2019 study from The Knot, a popular website for wedding planning, 73% of weddings occur between summer and early fall. The website's 2020 study also predicted that this year's season will be especially busy, as the rise of COVID-19 caused many couples to postpone their original dates. With May paving the way for an onslaught of couples saying "I do," Vox takes a look at local bakers' unique spins on 2021 wedding trends that go beyond the classic white cake.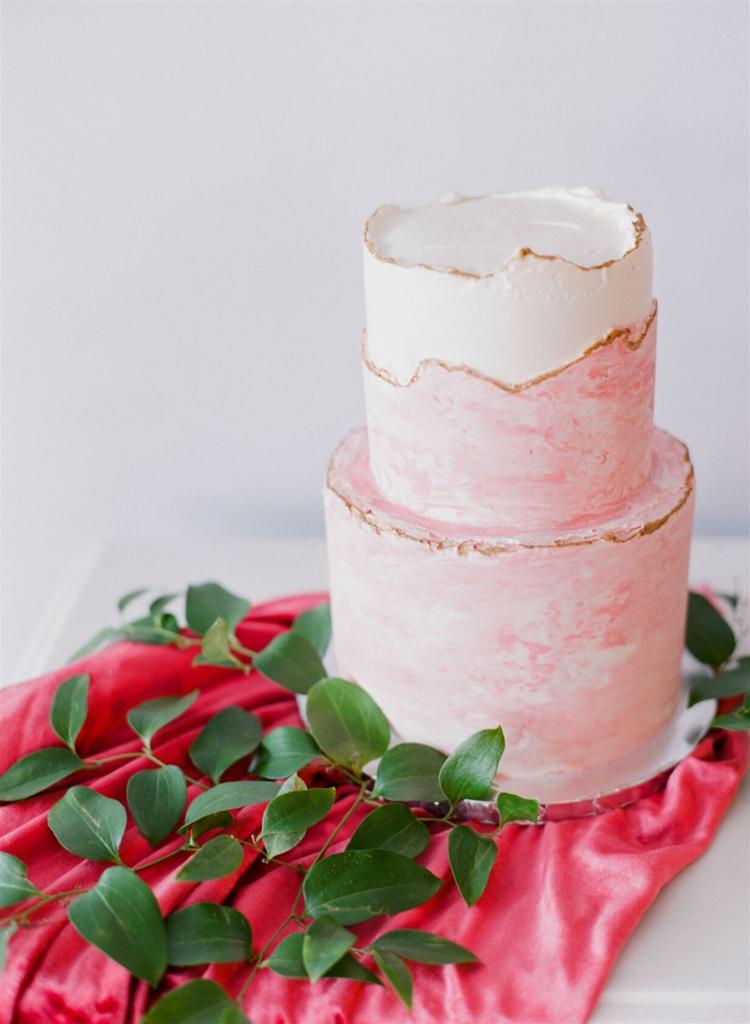 Sugar, Butter & Flour
California native Alanna Ti'a has loved to bake for years. However, she started to see her passion as a career after crafting wedding cakes for her sister in 2004 and daughter in 2019, and decided to open her own bakery, Sugar, Butter & Flour, out of her home in 2019.
Ti'a's cakes are semi-custom, meaning the customer picks one of Ti'a's listed designs and chooses between dozens of cake flavors, fillings and frostings to create their perfect cake.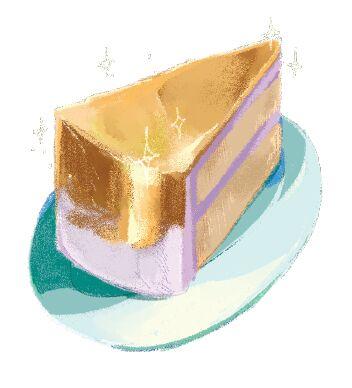 "I find that the trends, especially for Missouri, tend to be a little outdated compared to the coasts," Ti'a says. "What I'm trying to do is speed up the process by giving something a little fresher, something more on trend for the year."
As popularity of cake designs fluctuates, Ti'a has seen certain styles gain favor over the years. Metallic, marble, white swirl and watercolor cakes are common favorites no matter the season. Although she appreciates new trends, Ti'a says she prefers staying true to her own designs. "I just like to keep it modern and classic," she says.
Phone: 573-226-6400
Address: 451 Hackberry Blvd, Columbia, MO 65202
Website: sugarbutterandflour.com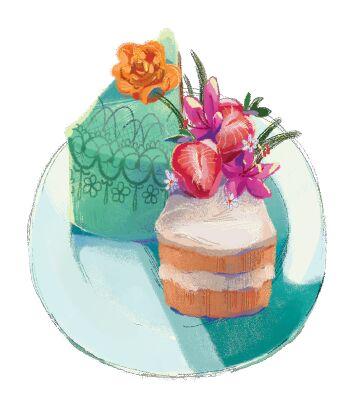 Flour Power by Trish
Trish Sieckmann of Columbia, who founded Flour Power by Trish in 2016, has embraced popular patterns throughout her 20 years of baking.
"I like doing something new," Sieckmann says. "I watch TikToks all day on cake decorating, and I see what's trendy and like to try it."
While some cakes are more detailed with real foliage and flowers as accessories, others are more minimalist. Sieckmann says Bohemian-style naked cakes, a design in which some of the frosting is scraped off to show the cake's natural exterior, are in right now.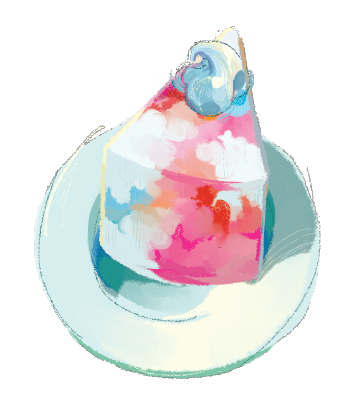 She says the wedding theme, style of dress and flower choice often affect cake design. "I saw a lot of new Bohemian styles of weddings where the bride's dresses were very lacy, and I feel like that pattern is going to come into cakes," she says.
Sieckmann says she is always on the lookout for new dress, flavor and theme trends to incorporate into her own cake designs.
Phone: 443-800-5099
Website: flourpowerbytrish.com
Pohlman's Create-a-Cake
In 1968, Janette Pohlman and her husband built a bakery business out of their home. She has baked a variety of cakes, including tuxedo, fondant and classic buttercream, and she has even turned down an opportunity to be on a Food Network TV show for her baking.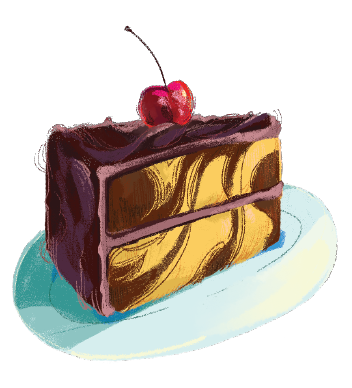 Most brides Pohlman sees have ideas for how they want their wedding cake to look, and Pohlman has never said no to a design. She is known for her custom designs and flavors, with popular flavors like tequila rose and Chambord, snickerdoodle and amaretto. "It used to be that they would want orange and lime in spring and summer, but now it doesn't really matter," Pohlman says.
Pohlman crafts a number of designs, but she hopes to do more with fondant, lace work and gum paste flowers. "Everybody keeps saying, 'Are you still doing cake?'" Pohlman says. "Well, I'm going to quit when it's not fun anymore."
Phone: 660-839-2231
Address: 28222 Big Lick Rd, Wooldridge, MO 65287
Website: pohlmanscakes.com 
Related stories