A poem is more than just a collection of words. Whether it's performed on a stage or written on a page, whether you write it secretly or share it with a community, a poem is an expression of emotions and a reflection of society.
As we surpass one year of the pandemic, poets participating in the Unbound Book Festival reflect on how COVID-19 has influenced their creativity, the topics they write about and the mediums through which they reach their audiences.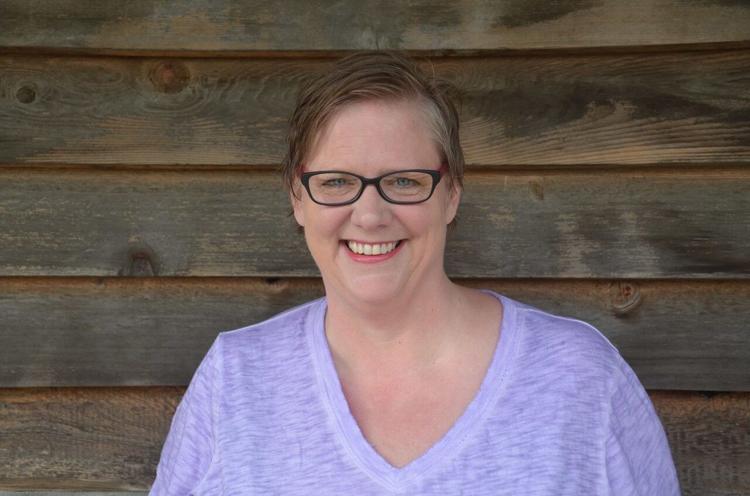 Taking up the pen
With time to spare and plenty of reasons to express their feelings, more people are trying their hand at poetry. Karen Craigo, the Missouri poet laureate, says people have taken up poetry in the same way they started making bread at the onset of the COVID-19 lockdowns. She spoke at the Missouri Poets panel on Jan. 26.
Craigo is a mother of two children, the author of two full-length collections and three chapbooks, which are small booklets typically containing poetry. She wakes up at 5 a.m. every day to a quiet and peaceful home. Craigo says writing poetry requires solitude. "I've found that I need to work on my poetry in fits and starts," she says.
Craigo is a lyric and free-verse poet. She writes about motherhood and spirituality, but lately she has been writing essays on grief.
She says writing has helped make sense of her grief. "It's good to try to wrestle with it, and then it's good to leave it behind," Craigo says. "But I'm still wrestling."
Hala Alyan, a licensed clinical psychologist in Brooklyn, N.Y., has also been tussling with grief through poetry.
"I write usually about things that are happening in my life, or in the lives of people around me that I care about," she says. "I have had some struggles with my body and with fertility and miscarriages." Alyan says the focus of her writing has shifted to the human body as the pandemic made her realize the ways that the body could be harmful to others.
Alyan, who's on the Healthcare Poetry panel March 25, says both therapy and poetry require attention to detail and the ability to understand emotions. "If you're a therapist, you're helping people put together their stories," she says. "You're helping people make sense of chaos, or a fragment of things that feel disconnected. It's very similar to writing a poem."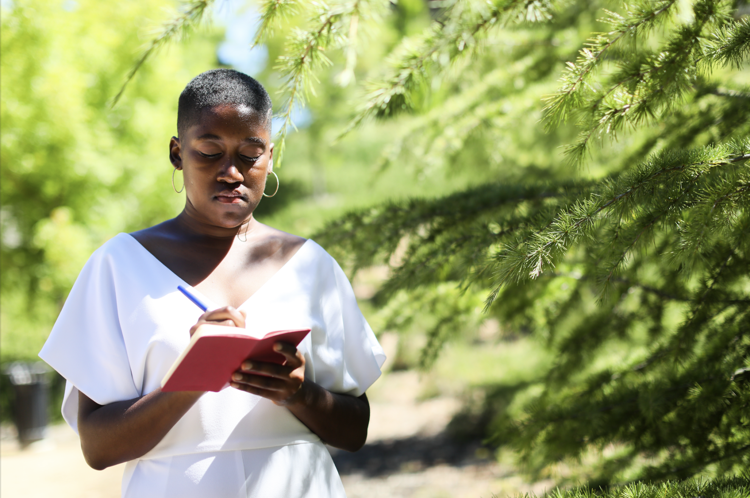 Coming off the page
The performance and presentation of poetry is closely linked to the audience. Sojourner Ahebee is a poet based in Philadelphia, and she says the city has a vibrant poetry scene. Before the pandemic, Ahebee had gotten involved with spoken-word and slam poetry. When she read in front of an audience, she could tell which lines were landing.
"I've personally missed having that sense of writing community to tap into," she says. "But it's also a really important indicator for my work in my craft." Ahebee spoke at the Emerging Poet Award panel on Feb. 9.
Slam poetry and poetry readings have reached different platforms to engage with audiences. The Unbound Book Festival has had success with live events on YouTube, says Alex George, the festival's co-founder. During the poetry readings, people leave comments and emojis in the chat, or they repeat the lines that resonate with them, he says.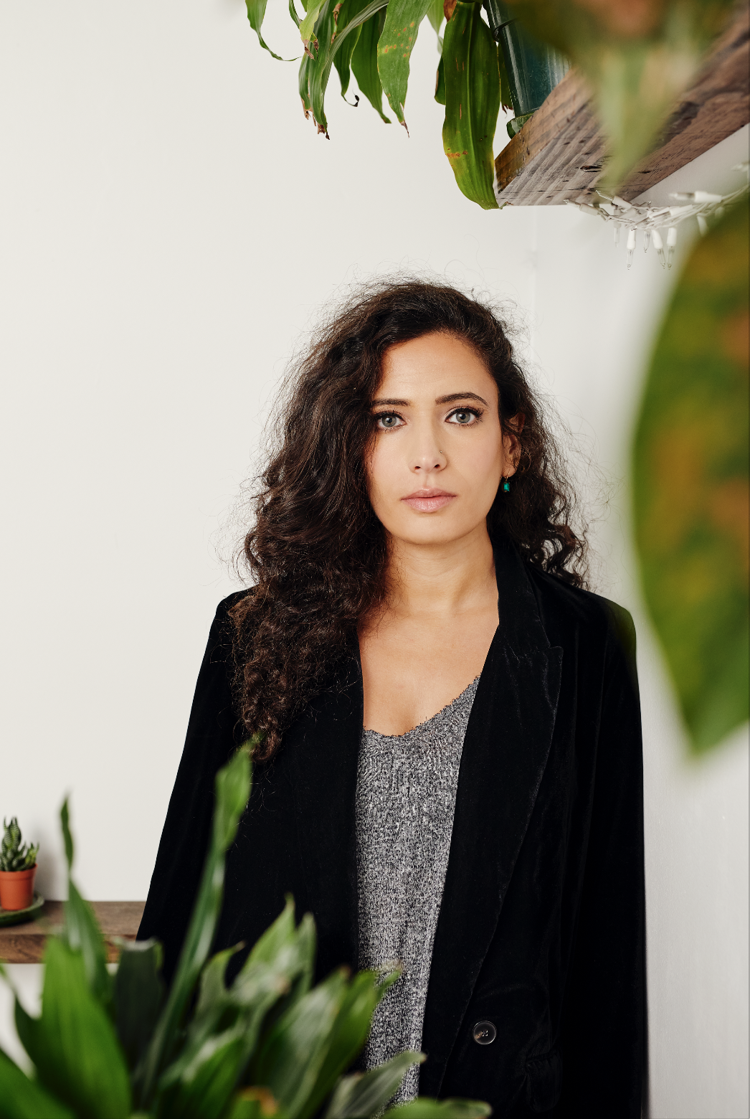 Giving the power of voice
Although some members of the poetry community are critical of "Instapoetry," Craigo says Instagram has made poems more accessible. Craigo herself has been using Twitter, not only to share poetry but to create it. She uses "American sentences," which is a Haiku turned into a single line of 17 syllables. Experimenting with this form and platform, for a time, she tweeted about gun violence. "Every day, I would wake up and check the news and see what kind of gun violence had happened," she says. "I felt like as Americans, we were kind of sentenced to the terrible fate of violence." You can find her poems on Twitter @AmrcnSentences.
Craigo is not the only poet to write about societal issues. Ahebee writes about race and recently started writing a full-length manuscript about Sojourner Truth, a 19th-century Black abolitionist. Ahebee also started creating audio mixes with excerpts of her own poems and recitations of Truth's speeches. She has written about assertion of self and voice, topics that became more relevant to her during the Black Lives Matter movement.
"When I think about that project, and then I look at BLM and everything that we were fighting for this summer, it was really clear to me that I couldn't just be writing these poems," she says. "I also had to be out in the streets and marching with people."
Alyan has engaged some of her own clients in narrative therapy, which is a process that helps people reclaim the narratives of their lives or of a particular traumatic event and empower them through writing and narration. For many people, poetry is just words. But to Alyan, "poetry saves lives." 
Related Stories