During every stage of creating this package, Ron Stodghill, our advanced writing professor, reminded our group of 11 writers to "swing for the fences."
Personally, I prefer "shoot for the moon." When you're taking on something as incendiary as race and privilege in a town two years removed from a student-led protest that made national headlines, landing among the stars sounds a hell of a lot better than warning-track power. Or, even worse, a big swing and a miss.
But, if there's one thing I've learned from my two years as a graduate student in the Missouri School of Journalism, it's that, when editors propose impactful ideas, you listen. When they point out pitfalls, such as the advanced writing class being predominantly white, you turn that into a strength. You embrace the uncertainty of the project because it's an important topic everywhere with a specific history in Columbia and to our readers. We embraced first-person perspectives, which allowed us the freedom to think openly on the page — to admit that we didn't know something and for that to be OK. So much has been written about the 2015 protests, and so much of what shapes our perception of race resides in the minute, personal moments of our shared experiences as humans. Nobody has all the answers to solving the race issue in America. It's an issue so complex and multifaceted that it'd be problematic to approach a package such as this and not allow time for genuine contemplation.
To be sure, MU's and Columbia's efforts to roll back white privilege (or agree it even exists) have been stubborn at best. A recent university employee survey suggests signs of "whitelash" as workers complain the university has gone "too far" to accommodate the interests of its black students and faculty. Hate groups and far-right political organizations have turned to MU's campus as fertile recruiting ground for new members. Even the police chief has clashed with local residents and community groups, including the NAACP, and resisted the push for the department to examine possible racial profiling by its officers.
In this collection of essays, a team of Vox writers explored the charged terrain around white privilege in Columbia — what is it really, where does it lurk, and how do we prevent it from dividing the city further?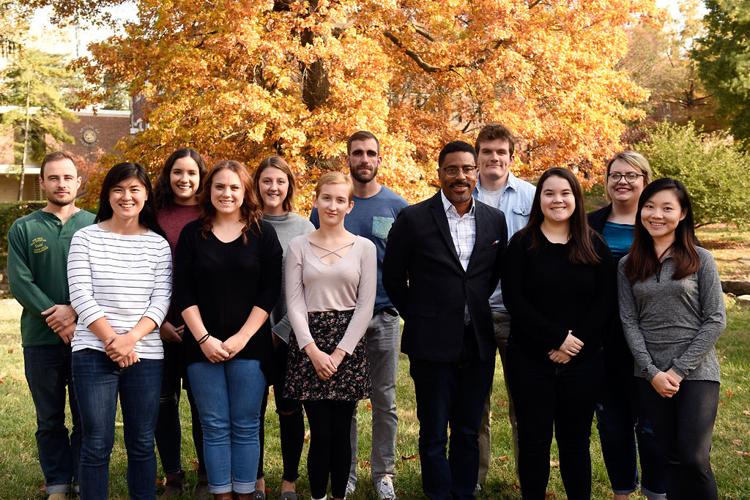 Click the buttons below to read the students' essays.