Every weekday morning during basketball season, a group of men enters MizzouRec. The sun hasn't yet risen, and the complex's lights pierce the darkness and illuminate the outside path. The air is cool and quiet.
By 6 a.m., the energy on the basketball courts is as intense as the bright, fluorescent lights overhead. Whether scrimmaging or running drills, eight men hustle up and down the basketball court while wearing black and gold. Their game is almost routine to an observer, except for one thing — all the players are on wheels.
The Mizzou wheelchair basketball team completed its 13th season on March 17, finishing fourth at the National Intercollegiate Wheelchair Basketball Tournament in Marshall, Minnesota. The sport is played almost identically to traditional basketball; there are the same number of players, and the court size and rim height are the same as a typical game. The rules, however, are tailored for players who use wheelchairs. For example, players can push their chairs twice per dribble. Fouls are similar, but players, who are strapped into their chairs, are taught to fall and recover.
"We're a small team, but we have quality players," freshman Eric Rodriguez says. "Everyone gets in there and pushes hard."
One difference in wheelchair basketball is the point system to keep teams evenly matched. Every player receives a number based on the extent of his disability, but this has no effect on the final game score. The players' combined scores in a lineup cannot exceed 14, so teams must be careful with whom they sub in to play.
Ron Lykins, head coach of MU's program, says people assume the sport is slow or boring — until they catch the players in action.
"Hey, it's just another version of basketball," he says. "They're college athletes just like everyone else on campus." This photo series was shot to highlight the players' athleticism, passion and strength and to de-emphasize their disability.
James Bohnett is spending his fifth year at Mizzou studying political science, economics, statistics and math. He was born with Amniotic Band Syndrome, a defect in the womb producing bands that cause random amputations in utero. When Bohnett was born, both of his legs were amputated below the knee. He has now played wheelchair basketball for 16 years. 
"It gave me a social backing that I wouldn't have found anywhere else," Bohnett says. "The chance to compete and befriend such amazing people from all around the world is rare, but the sport has given me so many opportunities to do just that. Before, it would have been hard for me to imagine that I'd have friends from Europe, Asia, Australia and Africa without ever actually studying abroad." He says he plans to go to graduate school and continue playing for a club sports team.
Photo by Phu Nguyen
---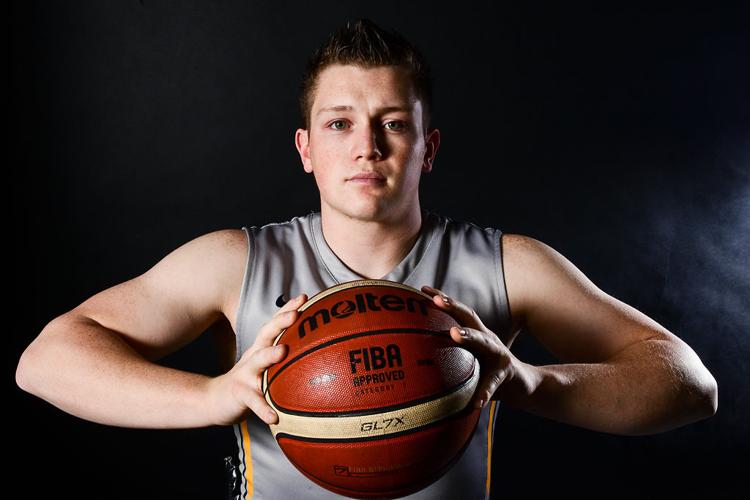 ---
Eric Rodriguez, a freshman in the School of Engineering, lost a leg to a roadside bomb while serving as a Marine in Afghanistan. He says he was introduced to the sport during his recovery at the Naval Medical Center San Diego. Rodriguez has been playing for five years.
"Wheelchair basketball is my new battlefield," he says. "It makes me feel free and in charge of my abilities." Rodriguez says he plans to start a business and have a high-income job but somehow still fit in basketball. "I'm going to play until I lose the love for the game," he says.
---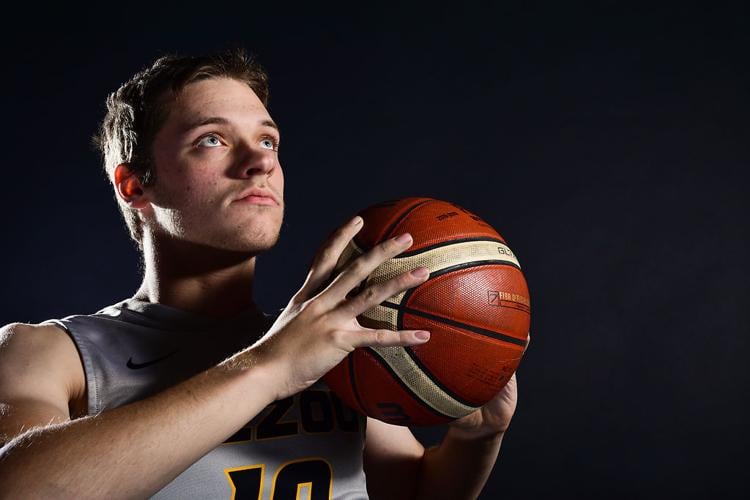 "I think it's important we get the same treatment as every other team because we work hard," says Sidney Attiogbe, a sophomore player. "It's a very intense sport, and we're successful."
The team spent its season competing in tournaments across the Midwest, as well as in Alabama. It had a winning record in five out of the seven tournaments this season, including one sweep at the Intercollegiate Tournament in Omaha, Nebraska, in February.
"It's been a really fast year," Lykins says, noting the team was headed into the national tournament with a fourth-place ranking. "We're really excited about where we're at."
The push to bring wheelchair basketball to MU began in the 1990s, and in 2001 a former state representative secured the legislative funding necessary to begin the team. The department of student recreation took charge of building a roster and finding a coach. The team had its inaugural season in 2005.
MU is one of only nine colleges in the country that has a wheelchair basketball team. "It's a unique program that does a lot of good," Lykins says. "It's something the university and community should be proud of."
Zach Steger, a freshman in journalism, was also born with spina bifida. Steger has been playing wheelchair basketball for 11 years, since he attended a summer camp for spina bifida patients. Sports play a big part in Steger's life. "I have always been crazy about sports," Steger says. "I played able-bodied sports with crutches and leg braces until they wouldn't let me because they said it was a hazard to other players. Once I started wheelchair basketball, it was my main focus. I was able to travel with a US team to Japan to play in the Kitakyushu Champions' Cup last Thanksgiving."
Steger says he wants to be a sports reporter after he graduates and play for the U.S. Paralympic team.
---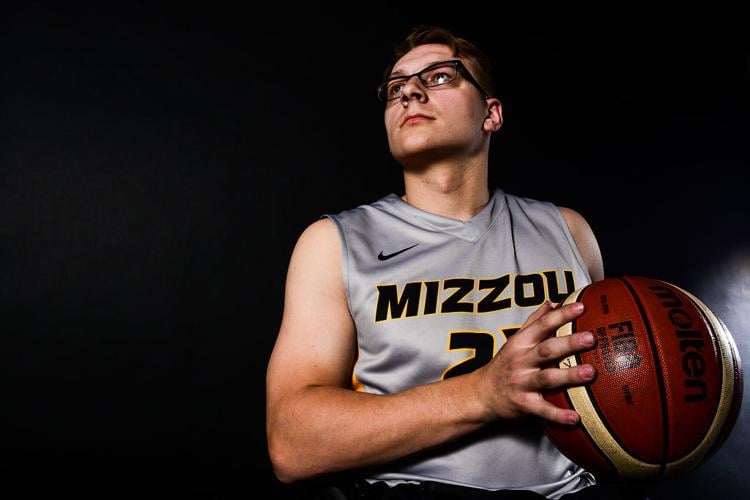 ---
Joe Underwood, a senior studying psychology, was born with spina bifida. This disease means Underwood is paralyzed from his calves down. 
He says playing wheelchair basketball was meant to get him out of the house and keep him active, but it has grown to be a lot more than a hobby. "It turned into a lifestyle for me," he says. He also received a scholarship for playing at MU. "It just taught me things like leadership, teamwork and life skills that will be valuable outside of the basketball context," he says. Underwood was on the under-23 U.S. National Team with teammate Marshall Lindsay and participated in the 2017 World Championship tournament. "Wearing a jersey of your country is an honor not a lot of people get," he says.
---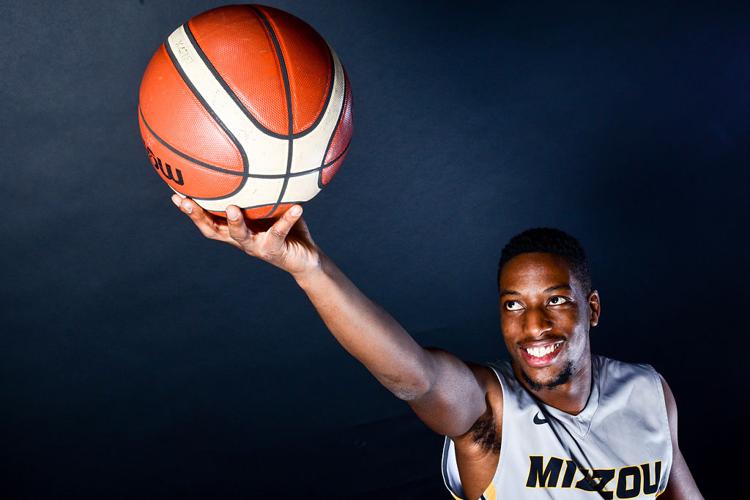 ---