In case you haven't heard, Snoop Dogg is coming to The Blue Note this Thursday, Sept. 7. This isn't the first time the Long Beach, California, rapper has visited Columbia, and if his past shows are any indication of what to expect, then it should be a real lively affair. For anyone lucky enough to have scored tickets to the sold-out show, doors open at 7:30 p.m.; the show beginning at 8:30 p.m. For those who missed out this time around, Snoop will also be performing a couple of days later at Loufest in St. Louis.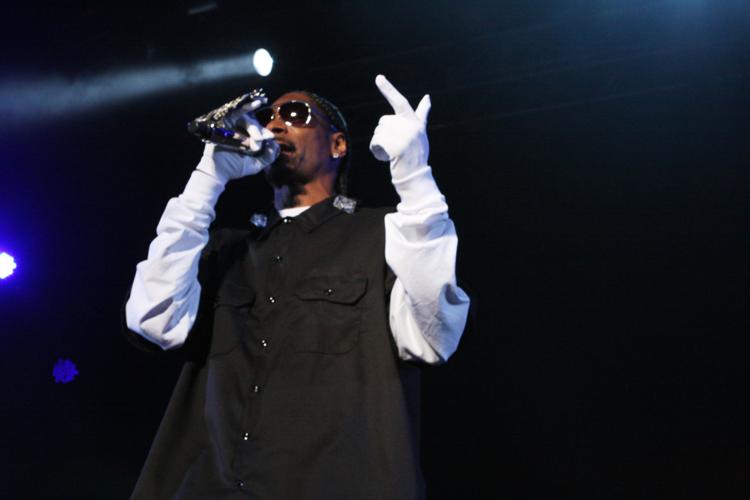 Snoop has been a hip-hop icon ever since he first appeared opposite Dr. Dre in the song "Deep Cover" in 1992. Twenty-five years and 15 albums later, the Doggfather has become one of the most recognizable and beloved celebrities worldwide. His latest album, Neva Left, which came out earlier this year, continues Snoop's reputation as one of the most consistent MCs in hip-hop history and includes the politically charged single — and controversial accompanying video — "Lavender (Nightfall Remix)." Given his long and storied career, it's safe to say that Snoop isn't going anywhere any time soon. In which case, it'd be in your best interest to educate yourself. Here are five lesser known facts you might or might not know about Snoop D.O. Double G.
1. Snoop Dogg once sold marijuana to Cameron Diaz
Before Snoop became the celebrity we know today, he was just Long Beach native Calvin Cordozar Broadus, Jr. As a teenager, he attended Long Beach Polytechnic High School, the same place he first began dating his future wife, Shantae Taylor. Another Long Beach Polytechnic High School celebrity alumna was actress Cameron Diaz. According to Diaz in a 2011 interview on the TBS talk show Lopez Tonight, she used to buy weed from Snoop back in their high school days. As Diaz recalls:
"We went to high school together; he was a year older than me. I remember him there. There was a lot of kids at our school there, like 3,500 kids. But I remember him, he was very tall and skinny, wore lots of ponytails in his head, and I'm pretty sure I bought weed from him."
Snoop Dogg seemed to confirm it when he appeared on Lopez Tonight a few weeks later, saying that he might have sold Diaz some "white-girl weed."
2. Snoop Dogg helped coin the term "chronic"
The first album that Snoop Dogg was heavily featured on, Dr. Dre's 1992 album The Chronic, was where a lot of people first heard marijuana referred to as "chronic." How did this term come to be synonymous with high quality weed? In an interview Snoop conducted with comedian Seth Rogen on his web series, GGN, Rogen asked the rapper if he remembered the first time he had some really strong hydroponic herb.
Go ahead and watch the video to get the full insight on the evolution of the word. Who would've thought that the term "chronic" would come about from Snoop and his friends hearing hydroponic wrong?
3. Snoop Dogg starred in a Bollywood movie
As a global music icon, Snoop Dogg has collaborated with artists in the U.S. and abroad. For instance, Snoop was featured on Korean pop singer and rapper Psy's single, "Hangover," which has amassed over 300 million views to date on YouTube. An even more obscure feature was his appearance in the 2008 Bollywood movie Singh is Kinng, a romantic comedy starring Bollywood actor Akshay Kumar. Snoop and Kumar filmed the music video for the song of the same name in Chicago. The song is a blend of hip-hop and bhangra, with both English and Punjabi lyrics. The music video is shot in a comedic "behind-the-scenes" style, and Snoop even dons Indian robes and a turban.
4. Snoop Dogg's chronic is apparently verrry strong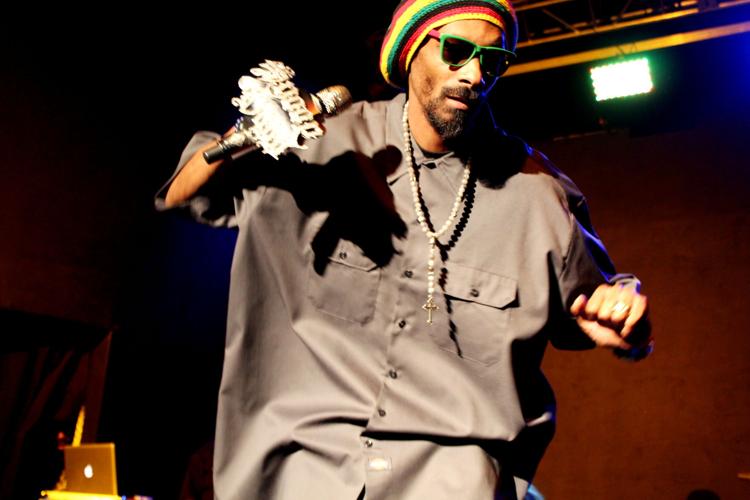 Just as much as he's well known for his music, Snoop is iconic for his marijuana usage and ushering cannabis into the mainstream. He even released his own line of marijuana in Colorado and invested in a California-based startup marijuana delivery service in 2015. But for those who have smoked with Snoop, even veteran smokers find his bud to be particularly potent. In comedian Katt Williams' stand-up appearance on the BET show Comic View in 2005, Williams tells a story of the time he smoked with Snoop and his posse on the set of a TV show. As Williams had already "hit some weed all across the country," he was initially undaunted with smoking weed with Snoop Dogg. But after about "four and three-quarter minutes," Williams found himself "higher than [he has] ever been in [his] entire da-- life." YouTube comedian Kassem G echoed similar sentiments on Doug Benson's podcast, Getting Doug with High, where he said smoking Snoop's exclusive strain of weed was "the strongest weed [he'd] ever smoked."
5. Snoop Dogg started his own nonprofit organization
As it often is with rappers, people tend to focus on the negative instead of the positive, and Snoop Dogg is no exception. Although he's primarily known for his gangsta rap music and persona, his charity work should not be overlooked. Snoop has supported a number of causes throughout his career, including co-founding a Jamaican charity; auctioning off an hour of hangout time to help raise funds for Habitat for Humanity; and holding a charity basketball game at his former high school to help benefit the school and his Save A Life foundation, among others. Most notably, he founded the Snoop Youth Football League in 2005, a 501c3 nonprofit organization for inner-city children in the Los Angeles area to participate in football and cheerleading. To date, the league has now become the largest youth football organization in Southern California, and it has expanded to Northern California and Texas. As Snoop told Billboard in 2016, "I don't even look at this as philanthropy. It's just what I love to do — help."