Elizabeth Moen's music is the love child of Patsy Cline and Leon Bridges — with just a dash of Dolores O'Riordan thrown in. This blend makes sense, considering Moen's father is an old country fanatic, and her mother is a rock 'n' roll fiend. Despite the joys of a music-obsessed household, Moen often felt stifled in her small hometown of Vinton, Iowa. "No one in particular held me back, but for some reason the community as a whole did," she says.
Moen, who's performing at Cafe Berlin on Oct. 25 as a part of her nationwide tour, slipped into the music scene in Iowa City while attending college. After some "positive peer pressure," Moen says, she began writing and performing at open mic nights, which eventually culminated into her blossoming solo career. Just three years ago, 24-year-old Moen had never tried songwriting. Today, she's written over a hundred songs.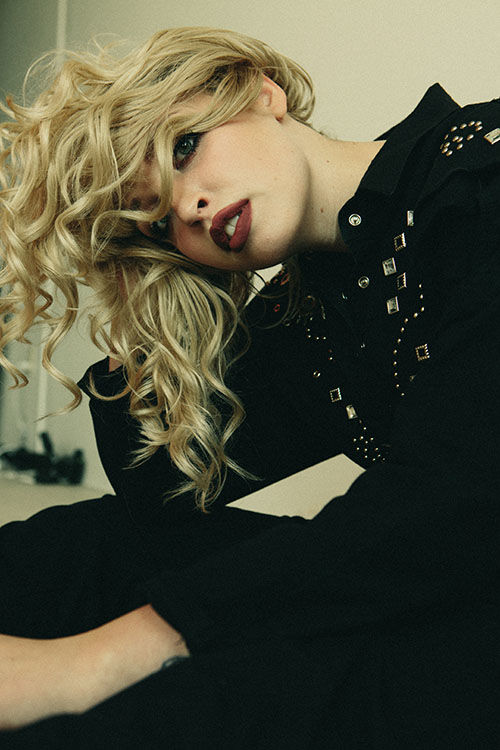 In her music, Moen often exercises control. Although she has the talent to compete with the biggest belters, she frequently reigns it in, instead demonstrating a precise execution of softer melodies. And instead of covering the so-called feminine tunes that might be expected of her — ballads and love songs, perhaps — Moen goes the opposite direction. Her favorite song to cover is "Folsom Prison Blues" by Johnny Cash, a hit that largely gave him his reputation as a badass. "My favorite thing is to take a traditionally bold, masculine song and make them my own."
She also has an uncanny knack for the introspective. On her latest record, A Million Miles Away, Moen addresses her toxic decisions and makes the decision to enact change in her life. "These songs are about realization, acceptance and seeing that there needs to be a turning of the page," Moen says. The songs do not directly address how to make that change, however. That, she says, is for the next album.