A 6:45 a.m. call has Amanda Dablemont and her band up and rehearsing early.
Marques Ruff spends the 20 minutes before showtime working with his singers on breath techniques for strong vocals.
Ed Rollins splits his Wednesday night rehearsal time between vocal and bell choirs.
These musicians might not seem similar, but they're all connected by a common thread: faith. Dablemont, Ruff and Rollins are music directors at three Columbia churches, and they use their positions to inspire their congregations through song.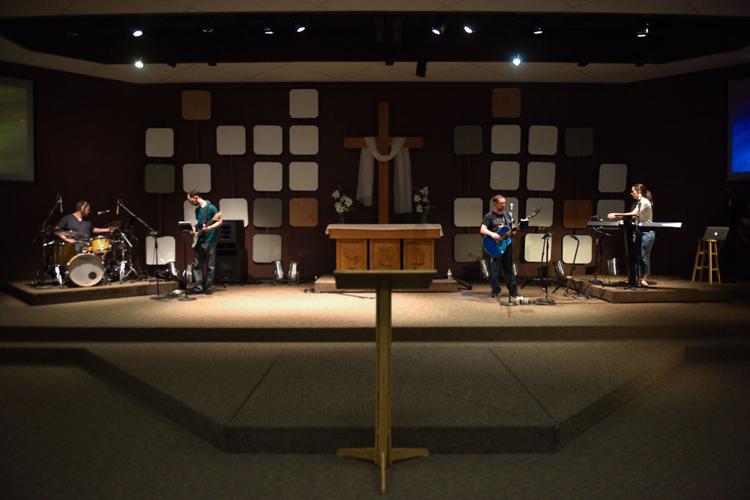 According to a 2014 study from the Pew Research Center, only 36 percent of respondents said they attend church at least once per week, compared to 39 percent reported in 2007. As the number of regular churchgoers in the U.S. decreases, places of worship are experimenting with new styles of music. These incorporate informal settings and popular, more current music styles to make their churches more accessible.
Alive in Christ Lutheran Church was founded as a contemporary place of worship. Compared to a traditional religious space, Alive in Christ features a large, open room with cushioned chairs, soundproof paneling on the walls and bright stage lights. Dablemont is the music director, and she leads a praise band — think guitar, keyboard, drums and bass — during service.
"Music is a big part of the Christian faith," she says. "Music is a part of scripture. It's everywhere."
Dablemont says the music style played at the church is more personal and simple, which helps the congregation "talk directly to God." "There's more energy (in contemporary music)," she says.
At the Unitarian Universalist Church of Columbia, interim music director Ruff says the church's mission of "radical welcome" — being as inclusive as possible — has inspired him to explore a diverse range of music for his choir. Ruff says he programs more than just sacred music, but all of his selections speak to the theme of that week's message, whether it be community, unity or acceptance. During Black History Month, for example, Ruff and his choir highlighted the works of prominent black composers and artists.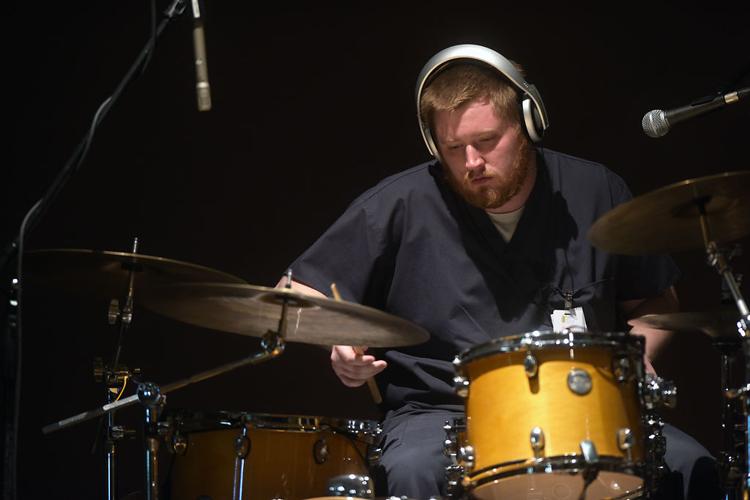 Overall, Ruff says he hopes his music programming will give all musicians a chance, especially those previously excluded from the traditional church music canon. "This church embraces radical welcome," he says. "That transfers directly into the music."
It's important at First Baptist Church to find the perfect balance between classic and contemporary, says Rollins, the associate pastor for music and administration.
Rollins has been with the church for 30 years. He directs a traditional church choir for a later Sunday service, the counterpoint to an earlier service's modern style and praise band. Rollins has also spent years cultivating his congregation to praise and worship through various forms of art and music. In addition to his church choir, he directs a bell choir, children's choir and band. First Baptist also regularly features art displays that tie in with the music and message of the week.
Rollins says, "The more we engage, the more (the congregation) develops a deeper relationship with God and one another."