Once each month, you can catch talented Columbia residents trying out their lyrical material for local audiences at The Social Room.
The Songwriters Guild is a version of an open mic night, says Tiffany Griffiths, talent buyer and event coordinator for The Social Room. The guild takes place on Wednesday nights and typically features four performers playing about 30 to 40 minutes each.
The Songwriters Guild allows artists to gain performance experience and try out new material. The guild also allows locals to support talent they might not know about. "I think that the Songwriters Guild is a great way not just to bring that music to the unsuspecting public, but to bring those musicians together," local artist Olivia Cordray says.
Amanda Bongiovanni (Ravs)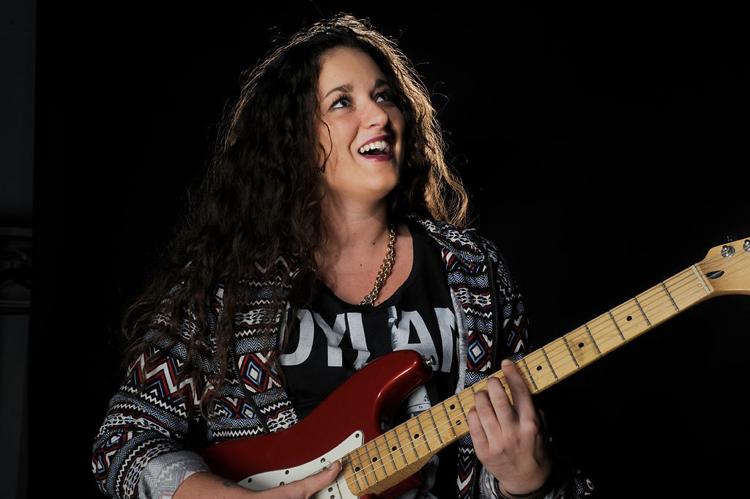 Ravs started writing music alongside a guitar. She listened to a lot of hip hop and realized she was writing so much in her verses that she had to learn how to rap to fit everything. Becoming a rapper has been a challenge for her because it's like learning a new instrument, she says. Now, the rising songsmith describes her style as "singer-songwriter rap." In addition to playing different venues, Ravs is involved in Citizenship@Mizzou, a program that teaches incoming students about diversity. She writes for the program, changing verses to songs such as The Jackson 5's "I'll Be There." "You don't expect a white girl rapper, right?" she says. "So it's kind of a surprising factor."
Olivia Cordray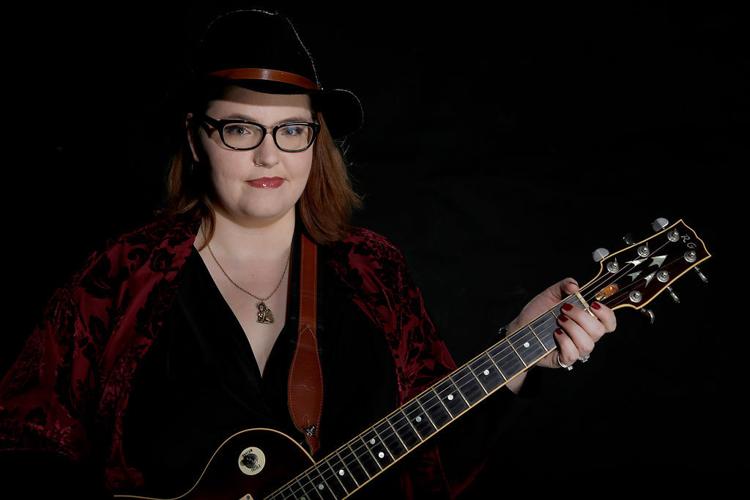 Cordray was raised in the church and has a standing gig at Christ Our King Presbyterian in Columbia. "I grew up with a hymnal in my hands," she says. She learned to harmonize with her sister and at age 13 and became interested in learning to play the acoustic guitar. She also plays the piano, mandolin and dulcimer. At 18, she recorded her own album of slightly updated traditional hymns, sold copies for $10 each and used the money to buy books for college. She describes her style as Americana and is working on an album titled The Juniper Tree after a fairy tale by The Brothers Grimm. By day, Cordray works in MU's Department of German and Russian Studies. She knows she will always make music in one way or another but doesn't want to give up her day job. She hopes to continue collaborating with musicians. "I love that we have this vibrant community in Columbia where we can network," she says.
Dennis Schubert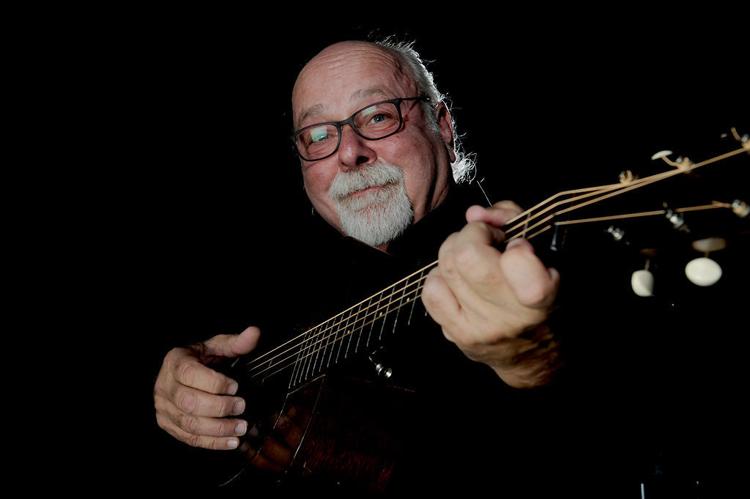 At age 65, Schubert has played guitar for more than 50 years and has been playing mandolin for nearly 40. Since retiring from his job as an engineer, he has spent even more time playing and writing. Schubert describes his style as Americana and says when it comes to songs, he is most interested in the words and telling a story. "That little emotional snapshot's what I need," Schubert says. Schubert doesn't have a single artist who inspires his music, but rather thousands. "I've gone through spells where I'll change artists like I change socks," he says. The native Missourian likes being a part of the music community by spending time with musicians and supporting artists around town.
Owen Stroud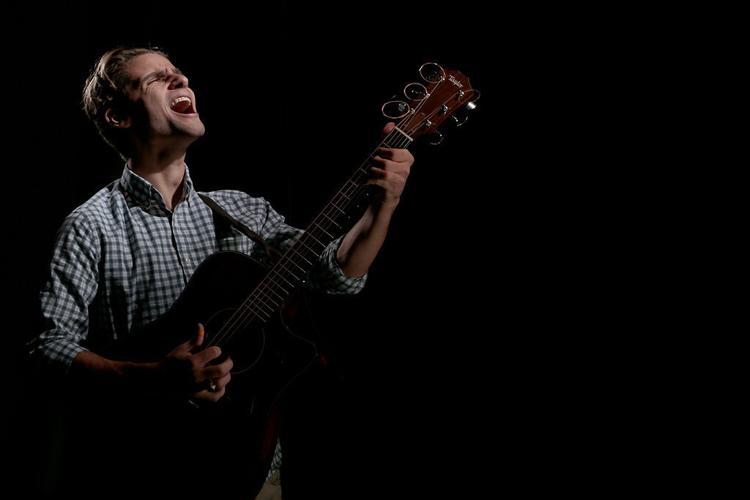 Originally a classically trained pianist, Owen Stroud wanted to improvise and make up his own music. He would listen to different artists then write his own songs. Stroud says his goal is "imitation with the purpose of development." Eventually, Stroud developed his own unique style and combination of musical genres. "I am folk, country, rock and blues in a blender," he says. Stroud is a native Texan and often writes about life there. He has absorbed a lot of history and stories from Texas and believes songs should communicate a message but leave the listener with a bit of ambiguity. Currently, the 23-year-old is interning with Reformed University Fellowship (RUF) and considering a career in ministry. He is working on expanding the list of places he has performed and says the Songwriters Guild gives him a chance to get experience.