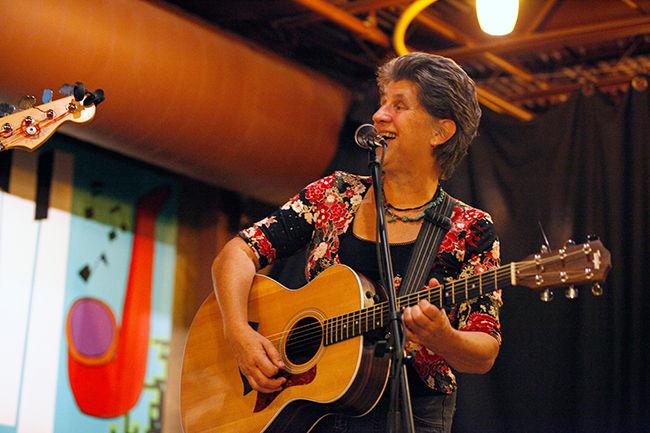 Pippa Letsky's been fiddlin' with bluegrass since she was 12 years old. The MU associate instructor got her start in music playing piano at the age of 7 while living in Australia. Now she's sharing her folksy bluegrass and Celtic music with Columbia by combining it with unexpected electric and rock 'n' roll sounds to appeal to new audiences.
Letsky is dedicated to preserving the past, both through teaching romance languages at MU and playing music in groups such as Three Around Three, Gainor & Friends and Pippa and the Strawmen, to name a few. Each group performs songs traditional to its specific genre, whether they be hard-hitting Celtic pub songs or old-time, "This Land is Your Land"-esque folk.
[soundcloud url="https://api.soundcloud.com/tracks/37896233" params="color=c45d29&auto_play=false&hide_related=false&show_comments=true&show_user=true&show_reposts=false" width="100%" height="166" iframe="true" /]
Letsky first performed bluegrass music when she moved to the United States in 1987. Around that time, she began hosting the bluegrass radio show "High Lonesome Sound" on KOPN/89.5 FM in Columbia; however, she stopped hosting last year. As her passion for bluegrass grew, so did her fervor for Celtic and North American folk music.
Bluegrass is rooted in the Appalachian region from a mixture of subcultures, including jazz and Americana, says Stephanie Shonekan, MU associate professor of ethnomusicology. Therefore, many of the instruments typical of Celtic music, particularly the fiddle, were incorporated into the developing folk genre now known as old-time music.
This genre, which reflects the tunes of the many immigrant cultures that traveled to the Appalachian region in the late 19th century, would later go on to greatly influence bluegrass, creating ties between it and Celtic and Americana music.
Formed in 2013, Pippa and the Strawmen, an Americana folk group, exposes Columbia to these musical styles and revitalizes the fading genres through regular weekend performances at Broadway Brewery and Cooper's Landing.
Steve O'Dell, bass player and lyricist for the band, says though some people compare the group's sound to Pink Floyd, the genre is more of a bluegrass and rock 'n' roll mix. By subtly combining and modernizing the three genres, the band preserves and perpetuates the music for generations to come.
Letsky's efforts to sustain these musical roots extend beyond simply performing. "She's been a driving force with Missouri River Cultural Conservancy," says Vanessa Leitza, kitchen manager and booking agent at Cooper's Landing. Letsky has helped record artists and organized fundraisers to ensure musicians like her are recorded, archived and shared so others can enjoy their music for years to come.
Letsky says keeping the music alive is a way of giving life meaning and nourishing the soul. "I want to preserve all kinds of music," she says. "Music has brought me so much joy throughout my life. It really has. It's harmony, it's beauty, it's emotions, it's poetry."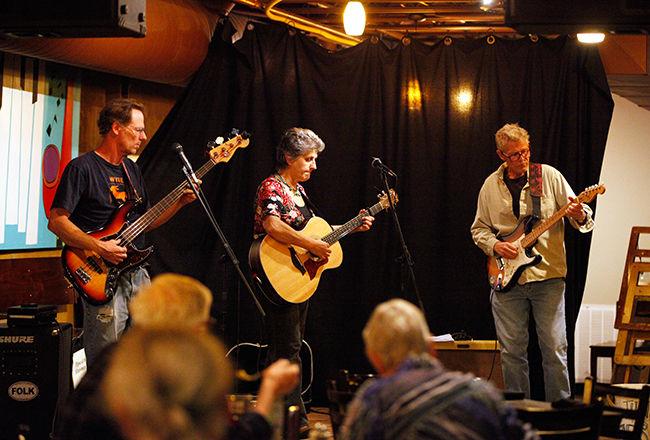 Battle of the Strings
In any given bluegrass set, there's typically one loud, hard-hitting fiddle that keys the listener into the music's Celtic roots, Letsky says. While the mandolin can also solo, it's equally suited to accompaniment, says  Tim Langen, who performs in an Irish music group. The two instruments take turns doing solos.
Celtic music as a whole is less characterized by solos. In this genre, fiddles often play in conjunction with flutes, accordions and other instruments to complement background piano and guitars. The soft twang of the mandolin functions as both the lead instrument or background music to the melody-driving fiddle.
In old-time folk, too, tunes are more loosely arranged, so the fiddle primarily functions as a melodic instrument.
However, with fewer instruments than Celtic music, the fiddle might be considered the most prominent of the melodic instruments, Langen says, and other instruments such as the mandolin softly blend into the background.