In the 1960s, at the same time The Beatles were inspiring waves of teenagers to pick up guitars and start garage bands, Indian musician Ravi Shankar was teaching their guitarist, George Harrison, the ins and outs of a classical Indian instrument — the sitar. Shankar's work with the sitar was key in popularizing Indian music in the West. His work has helped bridge the gap between these cultures, and in turn, Western musicians began implementing the sitar into the sound of the '60s and '70s.
Columbia's Chris Stephens is one of many who consider themselves influenced by Shankar's work. And in the 12 years he has played the sitar, Stephens might be the only musician in town who plays the traditional Indian instrument. Stephens started playing the guitar at a young age and eventually decided to branch out to the sitar after hearing Shankar, Béla Fleck and Phish, a band known for blending various musical styles and improvisation. He describes his first sitar as a "cheap piece of firewood" that he purchased on eBay for $400. He now plays a $900 Srishti model that he ordered from Seattle. Stephens is self-taught through YouTube videos and advice from specialized internet forums.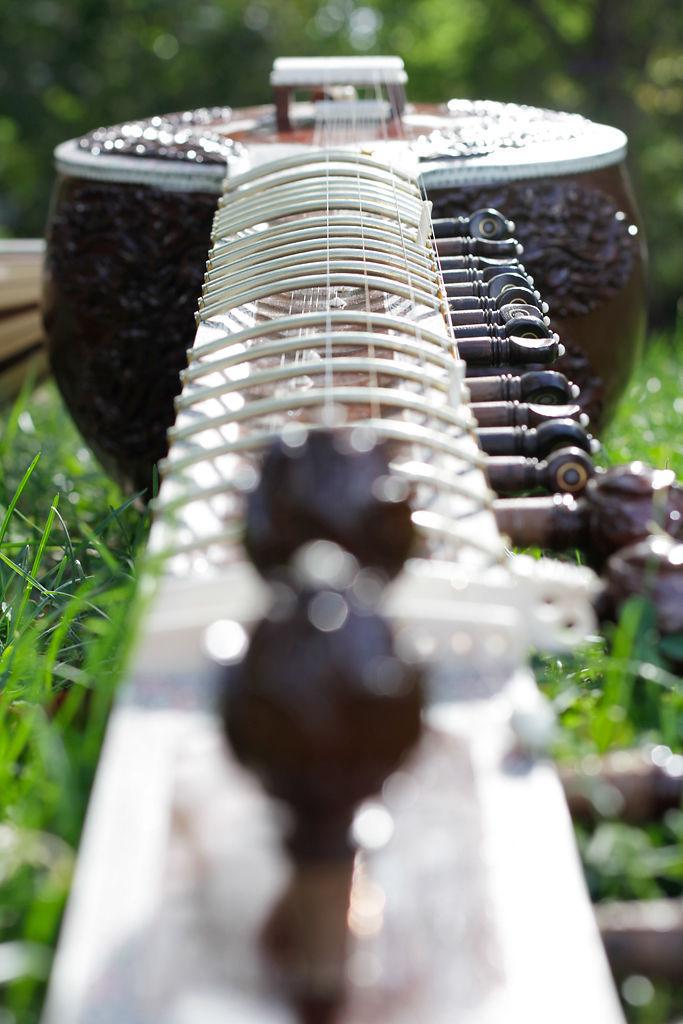 Stephens says it took him about three years to truly feel comfortable playing the sitar; the intricacies of learning it on his own led him to have some second thoughts early on. "All my free time was just spent at home practicing," Stephens says. The process was daunting in the beginning. "It was like, 'Oh, I shouldn't have done this. I can't do this.'"
The sitar is a gourd-shaped instrument that typically has 20 or 21 strings. It is usually around 4 feet long and produces a calming, melodic sound. Unlike many Western instruments, it is most often played improvisationally, with the sitarists selecting a few notes to work with before playing. "You have your ways of playing with those notes that give you some guidelines on how to improvise within (that) piece," Stephens says.
Over the years, he has also extended his foreign instrument collection to include the Chinese pipa and the Egyptian oud, with a fourth — the Persian tar — in the works. Although these instruments are rare in mid-Missouri, there's another pipa player in town, Theda Dolph, who has been playing the ancient instrument since she was a grade-school student in Shanghai.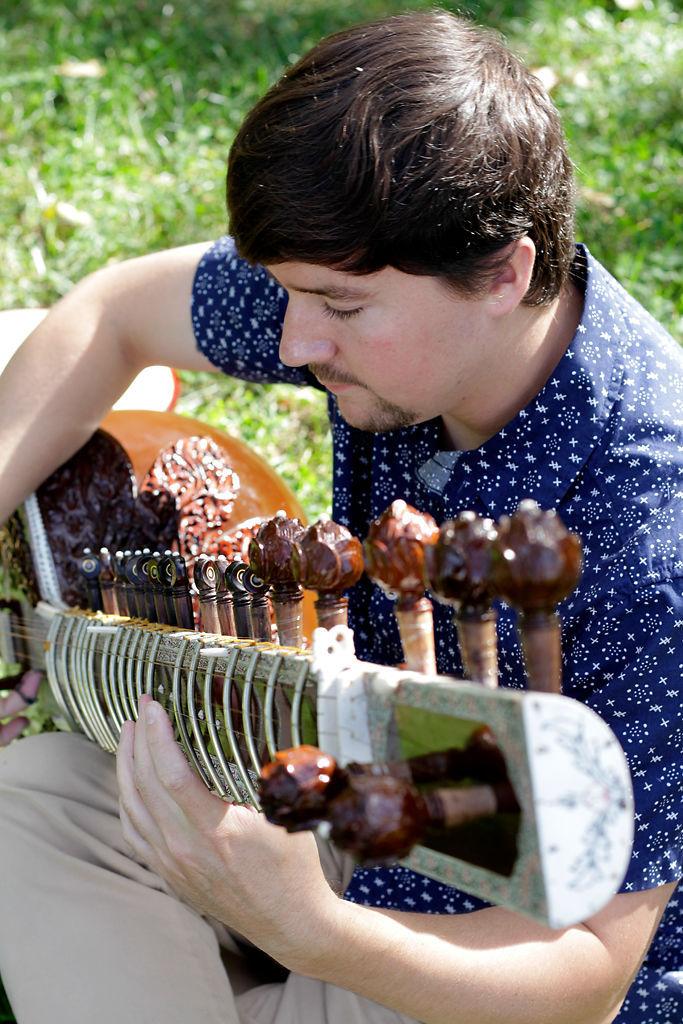 Dolph, who was invited to perform in the 1998 Winter Olympic Games in Nagano, Japan, has also been approached to teach local Chinese children the instrument but says they typically move away before she can have a lasting impact on them. It seems as though musicians such as Stephens and Dolph are destined to continue their crafts in isolation, at least in the foreseeable future.
Shankar died in 2012, and Stephens played a memorial concert for him at Cafe Berlin shortly after his death. With the passing of his inspiration, Stephens will no longer have new work from Shankar after which to model himself.
Perhaps someday he will inspire others in town to take up the sitar, and he can guide them as Shankar did for him. Until then, Stephens will remain the only sitarist in Columbia, and he bridges the gap between Western and Eastern worlds for passersby on Ninth Street by Route and Sparky's Homemade Ice Cream. Shankar would surely be proud.