Rose Park, Logboat Brewing Company and an outdoor spring festival for the whole family: what could possibly make for a more homegrown weekend?
A daylong lineup of strictly local music might do the trick.
Compass Inc., a nonprofit music outreach group, will be hosting Columbia's second annual Local Fest on April 7 at Rose Park. For $10, fans can catch an entire day of music filled with performances from 13 different local bands, including The Royal Furs, Don't Mind Dying, the Burney Sisters and Dumpster Kitty, among others.
Brian Kent, a board member for Compass Inc. and drummer for Don't Mind Dying, says he hopes the annual event will offer listeners a solid representation of the sphere of local music, all for the price of one ticket. "What we really want to do is give the entire scene some exposure and set it up in a manner to where everyone is going to get a chance to see some bands that maybe they haven't seen before and just really showcase what we feel like we have going on here," Kent says.
From Dumpster Kitty's self-proclaimed "swamp disco" vibes to the soul-metal sounds of Don't Mind Dying, as lead singer Brian Craig describes it, attendees are promised a cultivated mix of styles that offer a little something for everyone.
Josh Wright and Ruth Acuff of The Royal Furs applaud the diverse lineup of the festival and the spectrum of talent they'll be playing alongside on Saturday. "It's a very inclusive event," says Wright, the bass player and back up vocalist for The Royal Furs. "We really wanted to make it a community event that would draw all different kinds of people together," Acuff chimes in. "We have musicians from all different genres and ages, filling different roles and are bringing them all together."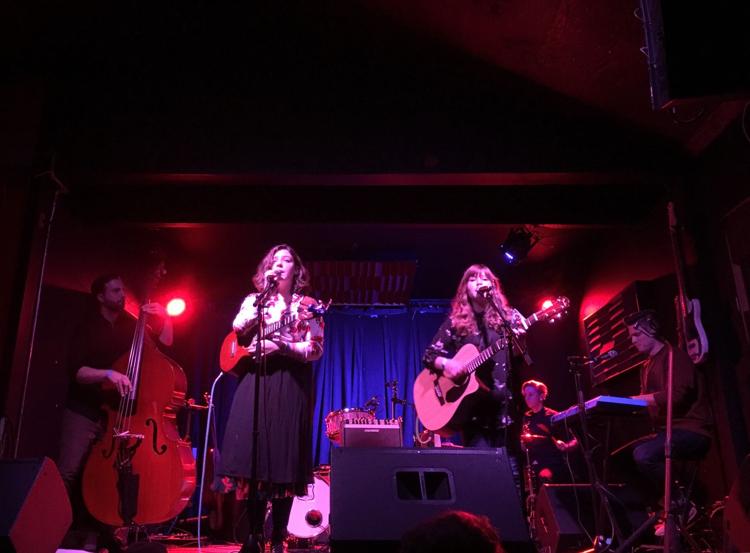 Along with being the frontwoman for The Royal Furs, Acuff is also the Vice-Chair for Compass Inc. and has a hopeful vision for the festival's encore this year. "We feel like it's really important to keep it local because we have so much talent here, and we want to continue to support the talent that we have in our own community and nurture it," Acuff says.
In addition to the debut of some new songs and refined sounds promised by the likes of Don't Mind Dying and Dumpster Kitty, Acuff teases that The Royal Fur's set will include a secret twist. Festival-goers can also expect to enjoy the several-stage setup and the handful of local vendors who will be present. Compass is hoping to expand the festival even further in the coming years, aiming to add at least a half-day Friday to the weekend of music, Kent says. He suggests that Compass might also consider making the half-day dedicated specifically to Columbia's rising punk and metal bands.
Although the festival is only in its second year, Kent points out that it is the perfect reflection of Compass' mission and the growth that is possible in the Columbia music scene. "There's new bands that come up each year … and a couple of the bands are actually younger kids that met each other through our music camp and have put bands together and continue to play together beyond camp, and they're amazing," Kent says. "We're seeing some things come full circle, and it's really rewarding."