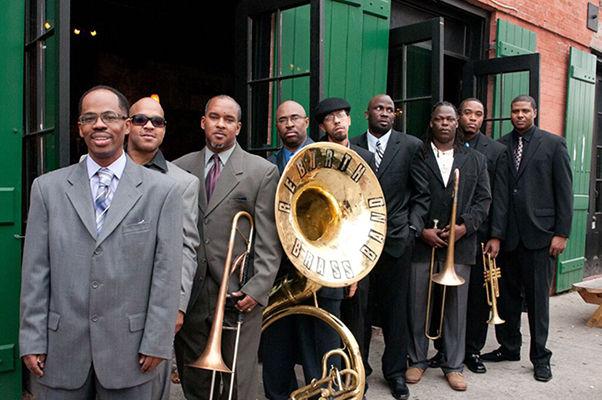 Music is the lifeblood of New Orleans; it's everywhere. From lone street musicians to full bands, the music is as central to the city's identity as parades on Mardi Gras. The Big Easy holds a musical pizazz that defies description. The city's roots as a port and melting pot of cultures hide the exact origin of the sound. It's a feeling that survived the Civil War and Hurricane Katrina. New Orleans musicians share a common language in their music, and a legacy of respect unites them. Their language is spoken with brass instruments, vocals and pianos as its main parts of speech. Three artists performing at Roots N Blues hail from the Big Easy, and though their talents might be different, they all know the language of New Orleans.
Dr. John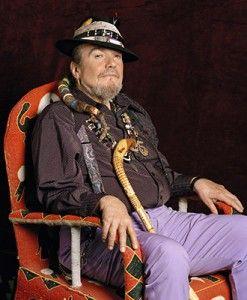 Everything about Dr. John, whose real name is Malcolm John "Mac" Rebennack, screams New Orleans, from his blues- and boogie-influenced piano playing to his colorful suits. Even after winning six Grammys over the course of his nearly 60-year career, the 74-year-old continues his celebration of Louisiana culture. Best known for his 1973 song, "Right Place, Wrong Time," he first hit it big in 1968 after fusing traditional New Orleans rhythm and blues with psychedelic rock in his debut album, Gris-Gris. In The Rolling Stone Encyclopedia of Rock & Roll, the album is described as "a brew of traditional Creole chants, mystical imagery and traces of psychedelia, an influence underscored by Rebennack's onstage wardrobe (brightly colored robes, feathered headdresses and a Mardi Gras-style retinue of dancers and singers)." His respect for each genre allows him to meld and explore them while delivering charismatic performances across the country. During his very first visit in Columbia, he'll play at the Shelter Insurance Stage on Friday at 9 p.m.
Rebirth Brass Band
The Rebirth Brass Band blasts refined New Orleans' street music. This group of nine musicians' talent and charisma overwhelm the typical wandering band. It won the Best Regional Roots Music Album Grammy in 2012 and earned a shoutout from President Obama during his remarks on the 10th anniversary of Katrina, saying, "One day, after I leave office, maybe I'll finally hear Rebirth at the Maple Leaf on Tuesday night," referring to their regular gig at a bar in uptown New Orleans. The New Orleans style allows each musician to pursue his or her own rhythm while following the same beat; Rebirth's existence is based on this creed. "They're not on everybody's radar, but you put them in front of several thousand people, and they will be on folks' radar," says Richard King, owner of Thumper Entertainment and former owner of The Blue Note. "I think people will love them." The members don't just know the musical language, but they shout it from the rooftops. In a 2010 interview with The Times-Picayune, bandleader Phil Frazier described its music as "junk music — jazz and funk put together." Catch the band at the Shelter Insurance Stage on Sunday at 3:45 p.m.
Irma Thomas
Called the "Soul Queen of New Orleans," Irma Thomas started her career with the 1960 single "(You Can Have My Husband But Please) Don't Mess With My Man" and has since released numerous albums, singles, EPs and collaboration albums. At 74, her voice is confident and soulful, capable of bouncing with sprightly piano melodies before crooning alongside mournful guitar solos. "There is a rolling in the bass line of a lot of her music that, when I listen to it, comes from Fats Domino, New Orleans," says Dr. Maya Gibson, assistant professor of musicology at MU. "It's like a calling card — bam, New Orleans." Thomas is a legend in her own right, performing for more than 50 years and winning a Grammy for Best Contemporary Blues Album in 2007, as well as collaborating with fellow legends like B.B. King. After being named one of NPR's "50 Great Voices" in 2010, Thomas described her city in an interview: "It's just something about the way we, as performers from this city, the way we do things. We hear extra sounds in our heads. Extra beats, extra backbeats, extra rhythms that people from other parts of the United States just don't understand or get." Bringing that Louisiana sound to the Midwest, she'll perform at the Missouri Lottery Stage on Saturday at 4:15 p.m.