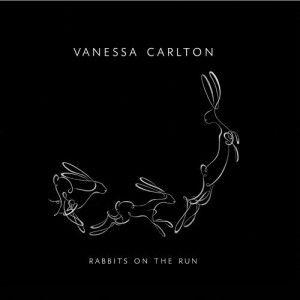 Vanessa Carlton released her fourth LP, Rabbits on the Run, today after a four-year hiatus. The creation of the album involved an organic process, as evidenced by Carlton's interview with Artist Direct. Carlton, who incorporated vocals from a children's choir, says she wanted to make her "ideal record" on interview footage below.
Carlton, who helped pave the way for female singer-songwriters in the early 2000s, released her first album, Be Not Nobody, at 21 years old. The Grammy-nominated album was revered as a pop favorite; Carlton is most known for the album's piano-driven single "A Thousand Miles," which Billboard called "one of the most enduring songs of the millennium."
Even though she's now 30, Carlton's voice still retains a youthful, sweet tone throughout the album as well as her characteristically quaint songwriting. In its first single, "Carousel," Carlton sings "And all you'll hear is the music/And beauty stands before you/And love comes back around again/It's a carousel, my friend." The album's final track, "In the End," is a more brooding, darker song that contrasts with its light-hearted, charming tone.
Listen if you're a fan of poppy, piano-driven female singer-songwriters.