The Columbia Earth Day Coalition has decided to indefinitely postpone its 2020 Earth Day celebration due to COVID-19 concerns. 
The coalition is following the guidelines of the city, state and federal governments, and the decision came as a result of the restrictions placed on having large gatherings. 
"It's a tough one, you know, like you can plan for months and months, and you have to make changes as you go along, and this is a big change. So, we'll work through it as best we can and hope that we can do the festival this year, and if we can't, then there's always next year," Kim Dill, the street fair coordinator, said. 
Don't worry, though, the coalition will be hosting virtual Earth Day events instead. 
The coalition is hosting a virtual art show on Wednesday, April 22 that is put on by community artists. The theme of the art show will follow this year's national theme for Earth Day, which is climate change. There will be a video that displays the art with some information about it. 
"Our main goal of the festival is education," Wacker said. "We spend a lot of time on the educational aspect of Earth Day. We have a kids area that [helps] them learn about the earth."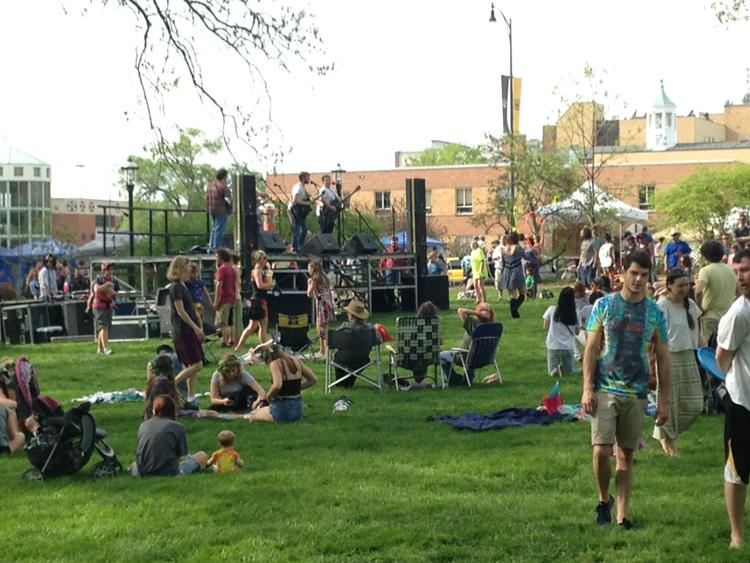 To further educate Earth Day participants, the coalition has asked the Eco Avenue organizations to submit videos or links to what they are doing or some information that can be shared with people. 
The coalition is also partnered with a MU Business Administration 3500 class. Together, they will host a gardening at home contest. It will be a hashtag challenge where people take photos of themselves planting flowers or seeds, upload them to Instagram, tag @comoearthday and use the hashtag, #earthdayathome. Participants will be entered in a drawing to win a prize.
"We really started it as a way to draw attention to Earth Day now that the festival has been postponed and to encourage people to still spend time outside during the shelter-in-place order," Jocelyn Ihnat, Business Administration 3500 correspondent, said.
The coalition will also put out an online publication. It will be a general information magazine that includes different articles about what's going on, the state of the world's environment and climate change, tips on what you can do and how you can get involved. 
They have debated whether the celebration will move into the summer or the fall, but the timelines are very uncertain, Laura Wacker, Eco Avenue coordinator, said. Rescheduling could also pose a problem since vendors, businesses and organizations have their own plans for the rest of the year. 
"It's a trying time for everyone whether you're participating in Earth Day or not. We want to do our best to help the people who support us and help the vendors who count on our festival every year to make a good income," Wacker said. 
Artists, businesses and organizations use the Earth Day celebration to reach out for volunteers, make business connections and sell products. With the cancellation of this year's festival, they will not get these opportunities. 
To make it up to the artists, business and organizations, the coalition will promote them online. The coalition hopes the promotions will have a positive impact on the artists, businesses and organizations' economic situations and help them make connections since they can't do it in person.
"I talked with several people who do other festivals, and they'd all been canceled for the spring. So, we're all hurting financially, that's for sure. And, that's one of the reasons why we wanted to at least do the online stuff, kind of as a substitute, like a companion to doing the festival when we can't do the festival," Dill said. 
April 22 is the 50th anniversary of the first Earth Day celebration in the world. 
"It's ironic that this is the anniversary year of Earth Day, and we may not be able to have the festival, but it's also probably the best case scenario for the earth itself. Transportation and the lack of pollution going on. It's just making the environment cleaner and safer for all of us," Wacker said.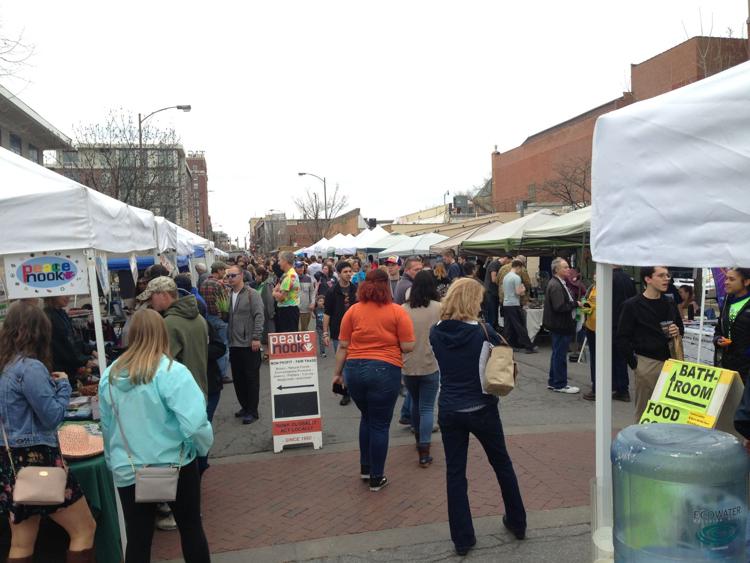 The coalition shared some tips on how to celebrate Earth Day from home:
Appreciate earth's natural beauty, while moving your body. Roll out a yoga mat, hike your favorite trail, lace up your running shoes, leash up your dog or dust off your bike. 

Practice the three R's of sustainability: reduce, reuse and recycle. Reduce your plastic waste by using containers. Reuse your plastic items such as water bottles and grocery bags. Collect recyclable items around your house and neighborhood and drop it off at your local recycling drop off. 

Please Mother Nature by picking up trash around your neighborhood. 

Channel your inner artist and decorate a reusable cup or grocery bag. You can paint, apply stickers or color them with permanent markers. 

Turn off the AC. Open the windows and breathe in the breeze while also saving on your electric bill. 

Unplug your TV, laptop and phone chargers, and take a break from your work. 

Get to planting. Pot some herbs for cooking like basil and parsley indoors, create a small garden outside your apartment, or plant a tree in your front lawn. 

Now is the perfect time to spring clean. Organize your closet, declutter your bathroom cabinet or clean the winter grime off your car. Use natural cleaning products if you can. 

Try new vegan or vegetarian recipes. You never know if you might like that cauliflower steak. 

Participate in local Earth Day events like virtual art shows and gardening contests.
Related stories