On Saturday mornings, there's been a new echo of children laughing and playing, adults chatting and produce vendors making sales off of Ash Street. Two months after phase 1 of the Agricultural Park was completed, the attendance at the Columbia Farmer's Market keeps growing. 
Regardless of the weather, the market now stands strong in its new pavilion at Clary-Shy Park, the destination for the Agriculture Park. With 86 different vendors there from 8 a.m. to 12 p.m., a children's park nearby and a stronger-than-ever community atmosphere, the market has become more of a destination than ever before.
"It's just really cool that the market finally has a home," says Haley Gronniger, a market assistant.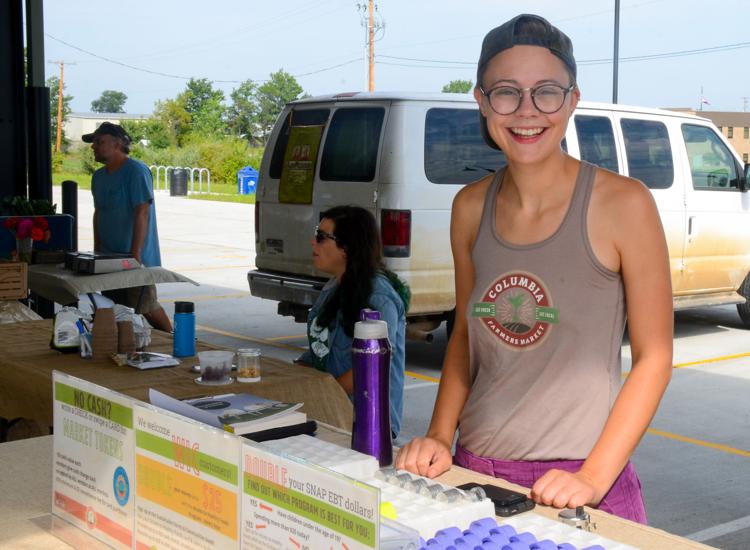 Gronniger says the number of people coming each week has been double the amount compared to before the new space opened, reaching numbers of 3,000 people on Saturdays. She says the facility is more accessible and inviting now, and thinks "people are enchanted by the idea that it will continue to be more." 
Currently all that is built of the Agriculture Park is a playground, part of the trails and the MU Healthcare Pavilion that houses the market. Gronniger is excited about the next phase and watching the community space continue growing and improving. 
Though other members of the community are also happy about the new space, one complaint remains – parking availability. The vendors and market employees say it's the only complaint they've heard, but they've heard it a lot. Tom Schmeer has been coming to the farmer's market for over a decade now and said older people tend to avoid the new facility because of the difficulty parking or avoid it on Saturdays when most of the vendors are there. He said he loves the new facility and seeing the new improvements.
Gabe Huffington, park services manager for Columbia Parks and Recreation, says that it's been difficult to predict how much parking would be necessary.
"We wanted it to be a busy place, but now we're trying to improve the experience," he says. 
By the end of this year, there will be an urban farm where community members can learn how to grow food, a greenhouse, demonstration gardens, a one-room schoolhouse, trails and benches, and stormwater infrastructure to capture rainwater. In the next phase, more parking will be available along with a kitchen, event and resource center, completion of the new pavilion that houses the market and various educational programs. 
Once it's up and running, the urban farm will produce around 50,000 pounds of fresh fruits and vegetables that will be donated to food banks. Along with those donations, residents can purchase produce with SNAP and WIC benefits.
"This is a project that not a lot of other communities in the United States have done," Huffington says. "We took something, put it out there as an idea and it has turned into a very successful project. As we continue to build on it, it'll be a model for how people view urban farms, gardens and agriculture within an urban environment."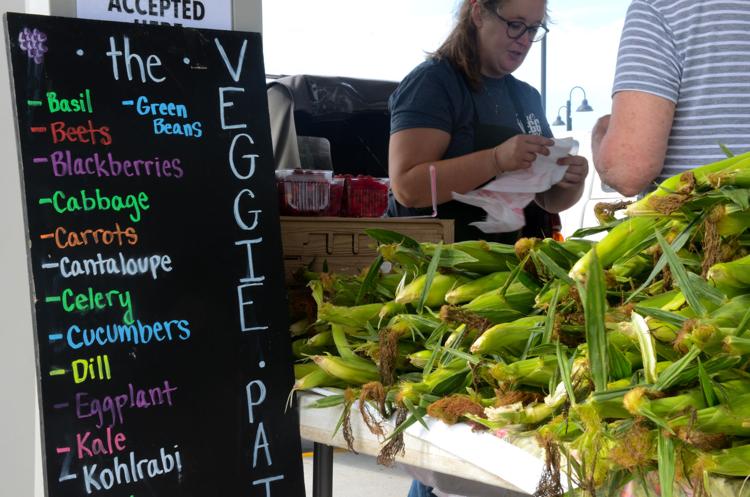 Huffington says that the Agriculture Park is much more than a regular park because it not only brings people together to learn and grow with one another, but it also helps facilitate a healthier economy. From learning new skills to supporting local business owners, the agriculture park is the epitome of a community space. 
One last note: To fund phase two of the park the Missouri Development Finance Board approved a request made by the city of Columbia for tax credits equivalent to $4 million. They are 50 percent tax credits, which means if someone donates $500, they will get $250 back in tax credits from the state.
Related stories: