Blessing Boxes have been popping up around Columbia to help those in need by providing food, hygiene products and more. There are now 18 locations around Boone County, and Rev. James Gray, co-founder of the Blessing Boxes, plans for more to come in the future.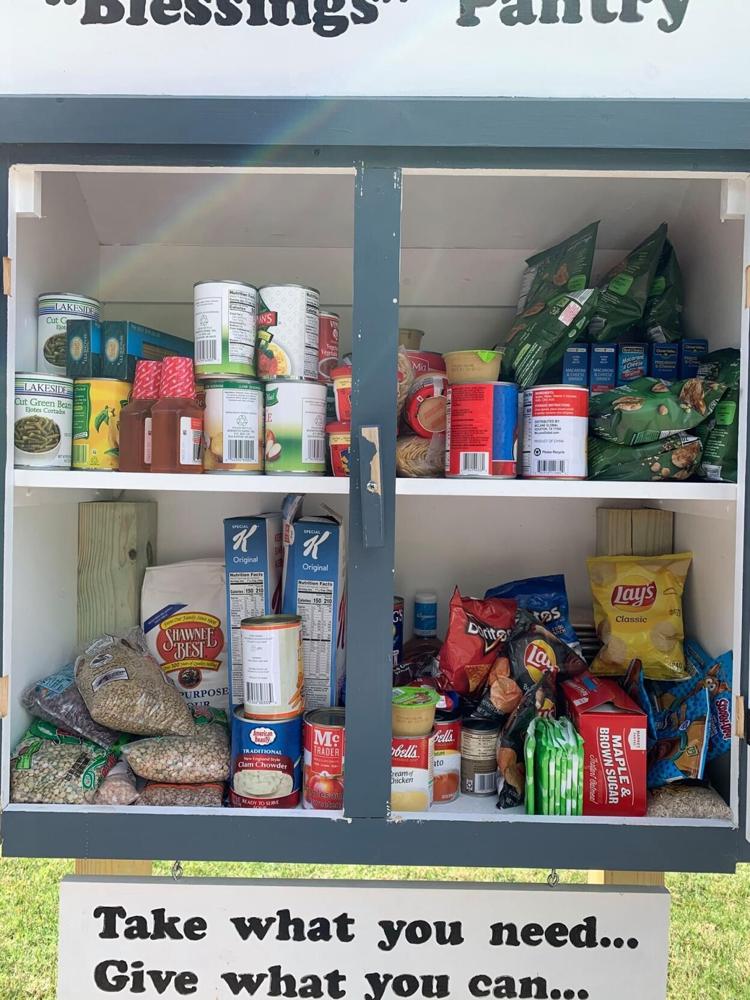 Gray says this all started when he noticed that a food box established by a Columbia church was never being used, so he began to fill it with various food items throughout the week. He realized how many individuals were taking the goods and wanted to fulfill that need in the community. 
"It just laid on my heart to put 10 to 15 Blessing Boxes up in our community in areas where people would definitely need a little extra support, and that's what we're doing," Gray says. 
Gray notes how these boxes have brought the community together, and many individuals and corporations have reached out to help. "We just want to make our community about doing what's right," he says. 
Renee Taylor, co-founder of the Blessing Boxes, and her husband, Wayland Taylor, have made the boxes a reality. "Food is something that everyone should have a right to, and we're trying to find ways to make that possible," Renee Taylor says.
The Taylors describe how each box is strategically placed around the community based on its location and the need in that area. Renee Taylor says one of the boxes on Hinkson Avenue is in a family-orientated area, so the box is often filled with goods to cook meals and snacks for kids, while the box on Ash Street is filled with more readily available items and blankets to meet the homeless need in the area. 
"These Blessing Boxes have been a symbol of rising up because everyone is coming together from different economic classes, backgrounds and heritages," Wayland Taylor says. "We're just seeing people who are in need and people who are able to meet that need all come together to provide and bring some unity during these times."  
The newest box is sponsored by COMO Men's Christian Conference and sits at 313 Hogan Drive. The original box was set to be unveiled Oct. 16 but was stolen from the yard. The donations brought to the unveiling were transported to another location, and attendees still shared in fellowship with a cookout. A new, more sturdy box was built in its place and was revealed Oct. 27.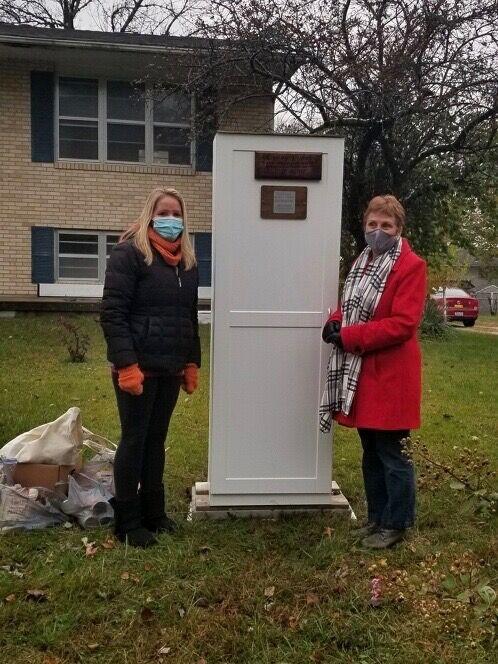 Sue Riley is the executive director of Do Something Right Now, a non-profit organization in Columbia. The organization owns the house the Hogan Drive box is on and has big plans for its future. 
"Our goal is, and we have officially been approved, to turn the garage into a food pantry," Riley says. 
In addition, Riley says the organization wants to transform the house into a resource center where kids and parents can take cooking classes, use computers, get tutored and attain other skills. 
Gray had the idea to partner with the organization to put a Blessing Box on the property. Riley hopes this will get members of the community to associate the home with food for when the food pantry is established. 
Rachel McCarthy, assistant principal at Battle High School, says she has a relationship with the neighborhood this blessing box is in because it feeds into Battle. "Theres just a huge need, and we love these kids," McCarthy says. "So we naturally wanted to support [the box] because these are our families, so we feel a connection here."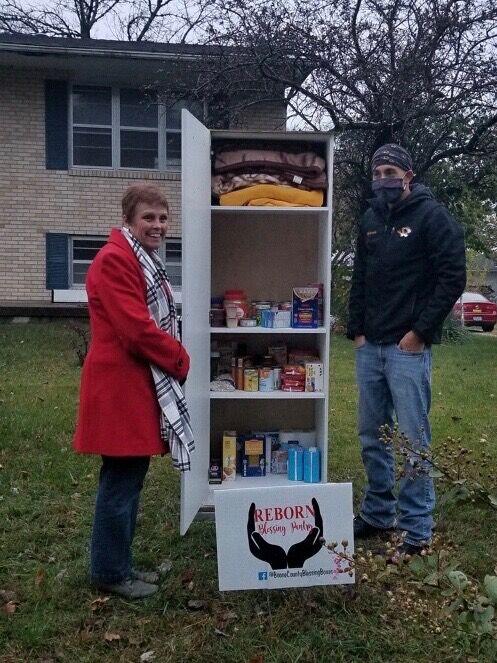 McCarthy also discusses how the pandemic has created an even larger disparity between those struggling and those not, which became more apparent when schools reopened.
"So to be able to have something tangible where we can tell our teachers, 'Hey, let's have a goal of everyone stopping by the Blessing Box on the way to work and putting two items in it,' or having a team or club sponsor it allows them to give back to the neighborhoods they live in and that their friends live in, and that's really powerful," McCarthy says. 
The Blessing Boxes' motto is "take what you need, leave what you can," which gives everybody in the community the chance to take part. Amy Remlap, a co-administrator for the Mid-Mo Blessings Boxes and Free Little Pantries Facebook page that identifies boxes that need filling and posts updates, says others can get involved by donating. She recommends donating shelf-stable food or hygiene items like toothbrushes, toothpaste and shampoo.
"Pop-top cans are preferred as not everyone has access to a can opener," Remlap writes in an email interview with Vox. "Ready-to-eat items are also great in the boxes that mostly serve the homeless as they generally don't have access to a means of cooking. In the neighborhood boxes, pantry staples such as pastas and canned veggies are great. All the boxes are in need of hats, gloves, and scarves as the cold season is coming." 
Remlap also suggests sharing the locations of the boxes with those in need and to contact the Facebook page if someone knows of a location that could use a box. 
Check out the 18 existing Blessing Box locations in the county to find the location closest to you.
Related Articles