An 8-year-old fingerprinting the acrylic wall that divides them from sea life. A 21-year-old swimming up to a bar that sits on the roof of a paddleboat. A 50-year-old reaching the top of a Ferris wheel at sunset.
This is Nic Parks' dream for Columbia within the next ten years: something for everyone and a whole lot of fun. Parks is a husband and dad foremost, and CEO of The Pinball Company and Parks Amusements, which encompasses Silverball and Level Up. These arcade-centric business interests have remained stable throughout the pandemic for Parks, and he hasn't shied away from pursuing two substantial projects amidst the chaos we call 2020.
Jumping into his wife's family tradition of yearly Disney World trips seems to have left lasting effects on how Parks approaches business. "As an entrepreneur, I'm kind of in awe of the vision Walt Disney had," Parks says. "Our philosophy is that there's not a limit to what you can do when you put your mind to it." With indoor multi attractions covered at Silverball and Level Up, cue his most recent development: Lakeside Ashland, an outdoor entertainment park.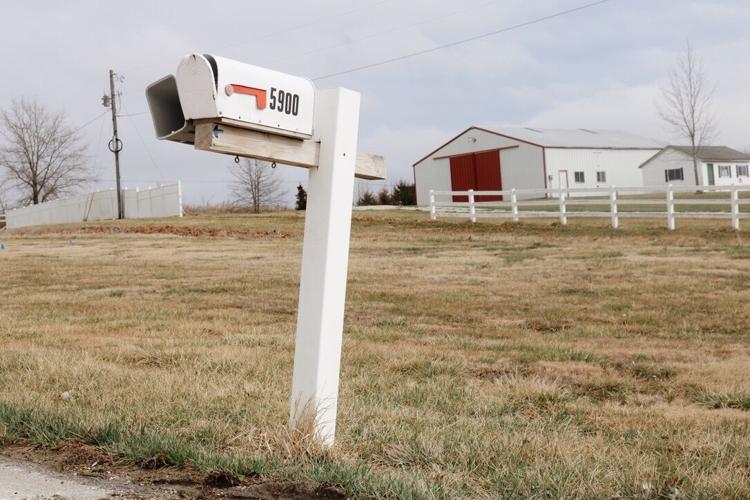 "I thought, 'Let's do something outside,' then of all the things that people in Columbia would enjoy doing outside, and one of the first things that came to my mind was an outdoor movie experience," Parks says. "So, I just took a piece of paper and started sketching what I thought would be the coolest drive-in, then a park for the kids, concessions with a full bar, and it slowly morphed into an outdoor entertainment theatre."
Parks originally had several sites in mind within Columbia limits, none of which the city backed, so he rewound to the place Columbia draws people from surrounding communities: Interstate 70 and U.S. 63.
Initially unaware that Ashland was newly home to Cartwright Business and Technology in May 2017, according to the Missourian, Parks found property for sale catty-corner to the technology park. The timing couldn't have been more suitable as the community was on the brink of major development.
"I drove out to the property, took out the sketch I drew with the movie screen on transparent paper, and thought, 'Is this the spot?'" Parks says. "And it just felt right, so I pursued it."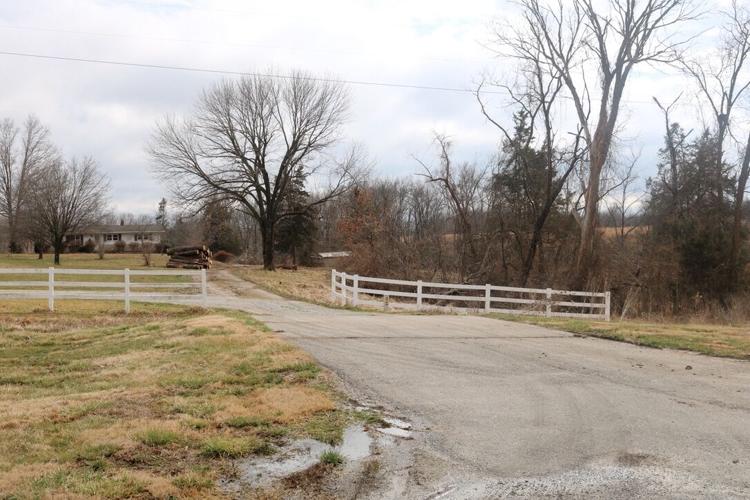 Parks purchased the 37-acre plot of land in January, located at 5900 E. Log Providence Road, west of U.S. 63 at the Columbia Regional Airport exit.
During a CEO Roundtable podcast with Fred Perry, when referring to working with Ashland, Parks says, "From my experience, they've welcomed me with open arms, and I'm not the only guy. They're expanding, and they see the opportunity to draw people to Ashland and have some unique businesses there, and we're really excited to be working with them."
Parks announced Lakeside Ashland to the community in a Facebook livestream alongside Ashland Mayor Richard Sullivan in January. "There are pros and cons of being a growing community," Sullivan says. "I believe that our small town has something to offer, but we know that we need to bring in other businesses and entertainment to provide for the people who are moving here and calling it home."
The possibilities for this development felt endless as Parks, giddy with excitement, rattled off amenities that included a lake with a beach, outdoor movie theatre, kids park, Top Golf-type experience, hotel with a waterpark and fresh seafood restaurant that sits on a paddleboat. He also imagines a Ferris wheel, rooftop swim-up bar/nightclub, junior ropes course, mini-golf, zip lines, and an ice skating rink. While much remains up in the air, Parks and his team are committed to do one thing and do it great, then move on to the next thing.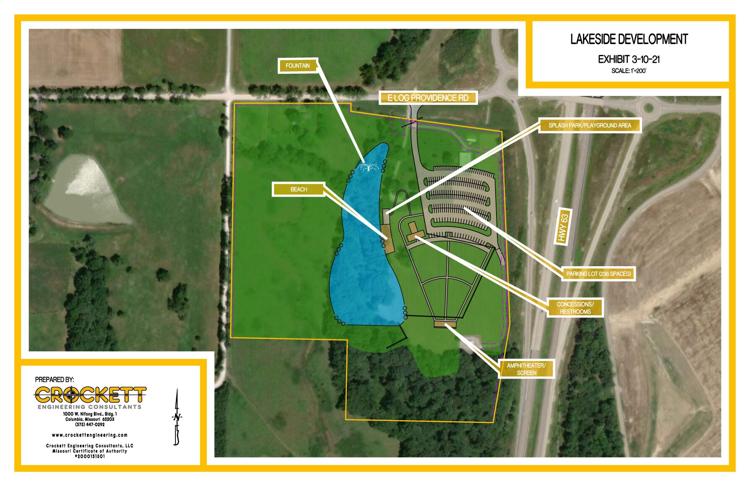 The first phase involves putting a dam in the creek to create a lake in the property's middle. Once that ambitious task is complete, the second phase revolves around creating the amphitheater and movie theater area that will feature an open grass area for seating, a permanent stage, and a 70-by-40-foot LED video wall. This new feature is ample for movie viewing before sundown, allowing an inclusive experience for kids with an earlier bedtime and their families. This area of the development is expected to soft open in July, featuring movies on 15 Fridays, with three consecutive showings beginning at 5:30 p.m. and at least two or three concerts throughout the season on Saturdays. Tickets will be available by presale per car on the website and limited to the number of parking spots available.
"I want to go out there and put on Karate Kid I with my 8-year-old son and his friends at 5:30, have some sushi, let them run around, and when it gets dark, have those light-up swords; That's what I'm picturing at that moment," Parks says .
After serving in AmeriCorps for four years and spending 4,000 hours with first graders in the literacy program, it's clear that Nic Parks knows what makes kids tick and is attempting to provide memorable experiences to people of all ages.
Parks has expanded Silverball for the second time since 2017 when its doors opened, into the space that was previously Fuzzy's on Ninth Street and Locust Street after its closure in March of 2020. The new addition, called Cantina, did a soft open Saturday for employees and friends. It is scheduled to open to the public this Friday, March 26. 
Differing from Silverball's neon lights and games, Cantina has a more sophisticated feel with earthy tones and artificial indoor olive trees. Featuring 50 flavors of margaritas and according to Parks, "Every tequila you could ever want," there will also be food options such as nachos topped with a couple-dozen wings.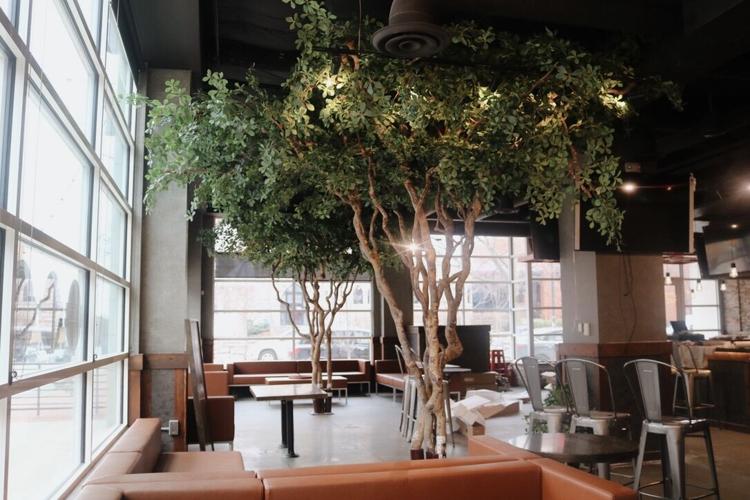 Cantina will be primarily an event space eventually geared for 50 to 100 people, currently able to seat 50 without the bar per the current health order.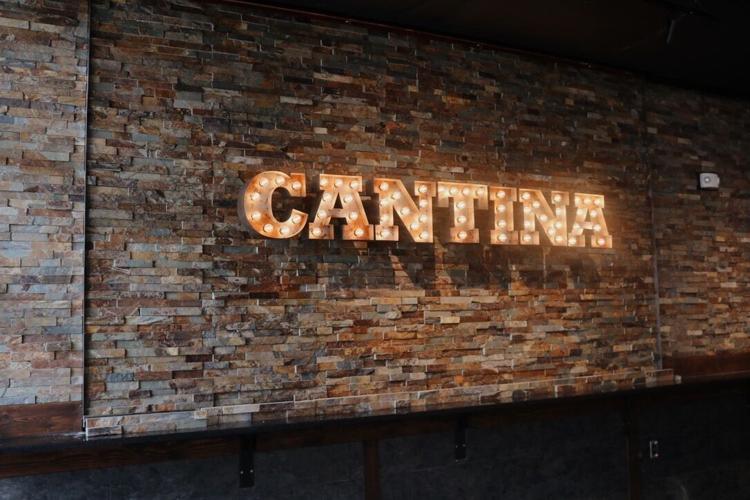 In a few weeks, Parks is taking out the 20-foot corner windows and replacing them with roll-up garage windows, similar to the door in front of the original Silverball. "We're not done. We're looking at expanding again, Phase 4, with a rooftop patio. When that's done, maybe I'll say I'm done, but again, we want to be the best bar in Columbia," Park says.
His projected 10-year plan entails making Columbia the best college town in the country by providing the amenities that we don't currently have, either himself or alongside those with shared interests.
"I don't know where the end is. It might be with Lakeside; I might say I have indoor and outdoor spaces, so let's make them great or maybe expand those, but it is a fun business, and I'll continue to do it until I feel like I've done everything that we need."
Related Stories