Two new tattoo parlors have opened up in downtown Columbia over the summer. Iron Moe's and C.R. Ink both faced difficulties while trying to set up shop during COVID-19, but they are open for business and following strict sanitation regulations. 
Iron Moe's
Maurice "Moe" Rogers opened his new shop, Iron Moe's, at the beginning of August. He specializes in fine line tattoos, which are small and minimalistic. But that doesn't mean they're easier to do.
"The smaller the (tattoo) is, it's harder to control the whole process from the application to the client," Moe says. "If they move, it's like 10 times more of a big deal because (the tattoo) is so small."
He started doing small tattoos about five years ago. "Lots of the customers I was getting, that's what they wanted," he says. "I saw that a lot of artists didn't want to do it, and I didn't think it was fair to the people coming in."
Moe's tattoos take 5 to 10 minutes to complete, and his rates run on a case-by-case basis.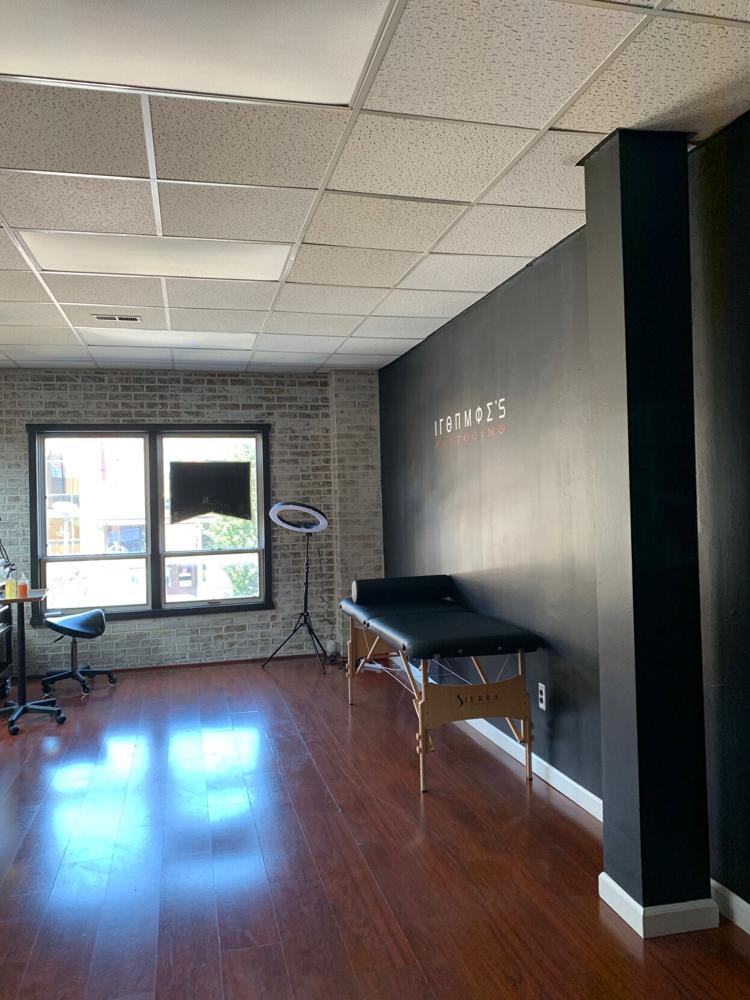 "I try to work with the customer to make some sort of agreement as long as it's reasonable," he says. "If they want a tattoo, I want to do the tattoo."
Moe used to work at Iron Tiger before deciding to start his own parlor. Before Iron Tiger, he began his career in St. Louis.
"I've worked all over the place out there, pretty much almost every shop," Moe says. 
In response to COVID-19 regulations, Moe goes above and beyond, saying Iron Moe's is 100% disposable.
"Everything I use is single-use and gets thrown away," he says. "Some of the (equipment) most (tattoo parlors) use gets cleaned, and there's a whole process there. You have a whole room that could possibly have dirty stuff in it, so not having that helps me out."
Masks are provided and required at all times in the shop, hand sanitizer is provided, clients are asked to wash their hands and social distancing is maintained. Groups are limited to 10 people.
Iron Moe's is located at 816 E Broadway in Suite 202. You can book an appointment by direct messaging him on his Instagram account @ironmoes or by calling 573-489-2643. 
C.R. Ink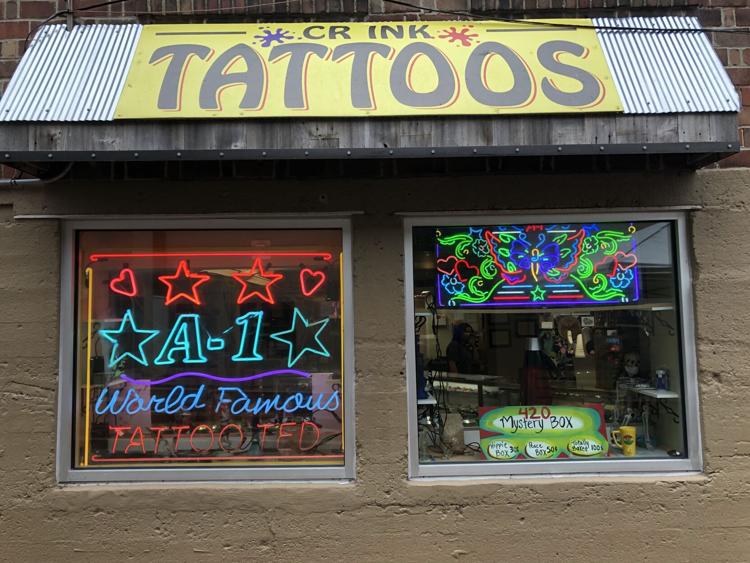 Down the road in Alley A, C.R. Ink, founded by Charles "Chip" Swarzentruber, opened its doors in early May. The shop gives tattoos and piercings, and sells vapes and smoking accessories. 
This isn't Chip's first rodeo. He's been tattooing for more than 30 years and has owned several tattoo shops in the past, including C.R. Ink's former location on Business Loop 70. He's owned five shops in total in Columbia, Osage Beach and Iowa since 1998.
"Downtown is a far better location," Chip says. "In Columbia, college kids are the target group, so it just made sense to come down here." 
The store was originally set to open earlier in the year but couldn't open its doors until May 5 due to the pandemic. "We were all set up and ready to go for about two months before (the city) would let us open back up," Chip says.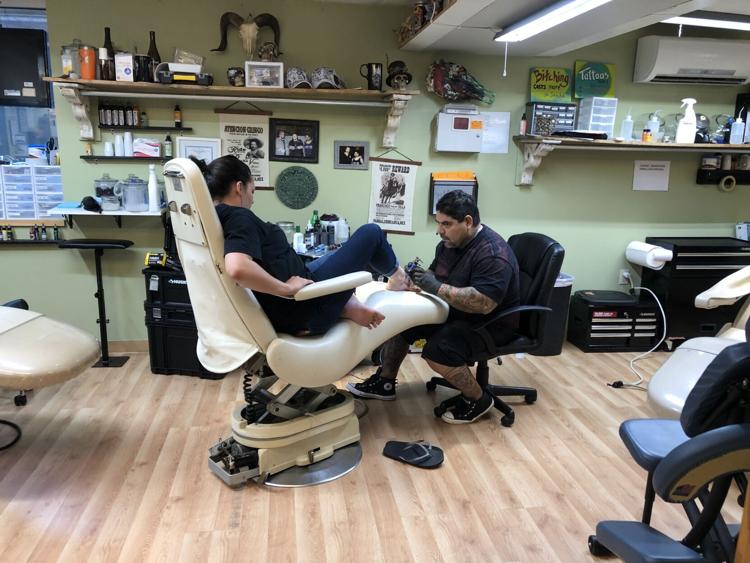 "We wipe down the counters a lot," he says about regulations. "We've got CaviCide and wipe down the door handles and are just wiping everything more than normal."
C.R. Ink is located at 910 Alley A. Customers can walk in for a tattoo consult or to get a piercing. 
Related Articles