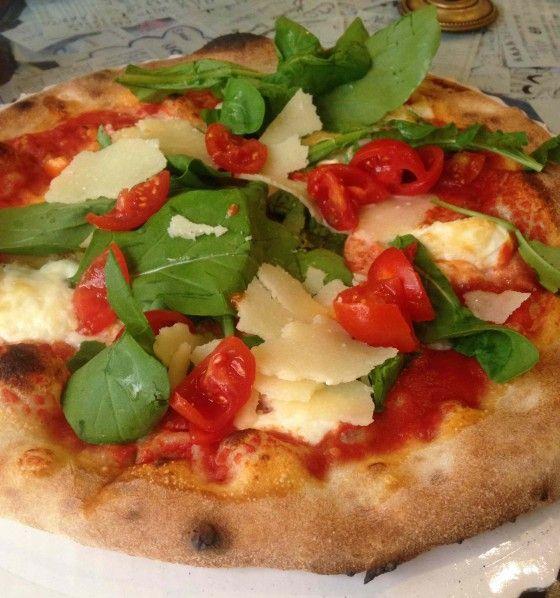 Tony Hudson has been working in the Columbia restaurant scene for more than 20 years and has seen many a restaurant come and go in the downtown area. Despite the passing of Italian eateries Bambino's and The Rome this past year, he's forging ahead with his plan to open Umbria, a new upscale Italian restaurant, in Upper Crust's old Elm Street space on Aug. 15. He plans to introduce an authentic taste of classic, rustic Italian cuisine, which Hudson says is not as pasta-centric as American-style Italian food. Chicken cacciatore and Toscana soups are examples of this type of fare.
His experiment will be the latest in a string of attempts to bring a stable spot for Italian food to downtown Columbia. Here's a look at how the cuisine has fared in the past seven years.
2007
Trattoria Strada Nova closes
Gone, but certainly not forgotten. Cheryl and Rockford Galloway owned and operated Trattoria Strada Nova, which means "restaurant on Ninth Street" in Italian, for 14 years before it closed in 2007. Trey Bistro now occupies the building. Hudson says he sees Trattoria as the gold standard for Columbia-based Italian food and hopes to emulate the quality of its cuisine at Umbria.
2008
Cucina Sorella closes
With the same owners as Trattoria, Cucina Sorella closed in 2008, exiting quickly after its sister restaurant across the street closed.
2011
The Pasta Factory moves
The Pasta Factory moved to west Columbia from its downtown location between 10th and Hitt streets in 2011. That building drew Columbians in with its patio, banquet hall, multi-floor interior and classic brick-and-mortar facade. But old buildings tend to have dilapidated kitchens, and the restaurant's management wanted to get more for its rent money. So the Factory moved elsewhere. It still operates from its location on West Broadway, and Freebirds World Burrito occupies its former space.
2013
The Rome closes
The Rome was demolished in 2013 and has been replaced by the Lofts at Beals on Ninth, a residential building. One of two doughnut shops coming to Columbia this fall, Harold's Doughnuts, will operate out of the building.
Bambino's closes
Bambino's lease on its original building on Hitt Street was discontinued in 2010, and the owners sold the restaurant. New owners moved it to a new location on Broadway, but it went out of business in 2013 and has since been replaced by honky-tonk bar Nash Vegas.
2014
Fazoli's closes
The joy of having a Fazoli's just on the edge of campus was short-lived for MU students. After opening below the Lofts in August 2013 and closing suddenly in May 2014, the downtown Fazoli's life span truly goes to show that the best breadsticks in life are fleeting.
COMING SOON
Umbria
The restaurant is named for the central region of Italy, and Hudson hopes his cuisine will match the authenticity of its namesake. He believes passion and a high-caliber staff are the key ingredients to running a successful restaurant. "I feel like we're bringing something to the table that Columbia hasn't seen as far as Italian food is concerned," Hudson says.