Although downtown Columbia's newest bar is certainly all about the games, Silverball bar isn't playing around as it makes its debut. At least, that was the consensus some of my friends and I reached after we squadded up to take advantage of the opening week specials. 
First and foremost, opening something like Silverball bar in Columbia has been a three-year dream for the owner, Nic Parks. Parks is also the CEO of The Pinball Company, which supplied the bar's many machines. He says the only thing that was holding him back was finding the perfect location. He found his sweet spot when Tonic Night Club closed its doors on the two-story, open-concept building located at 122 S. Ninth St.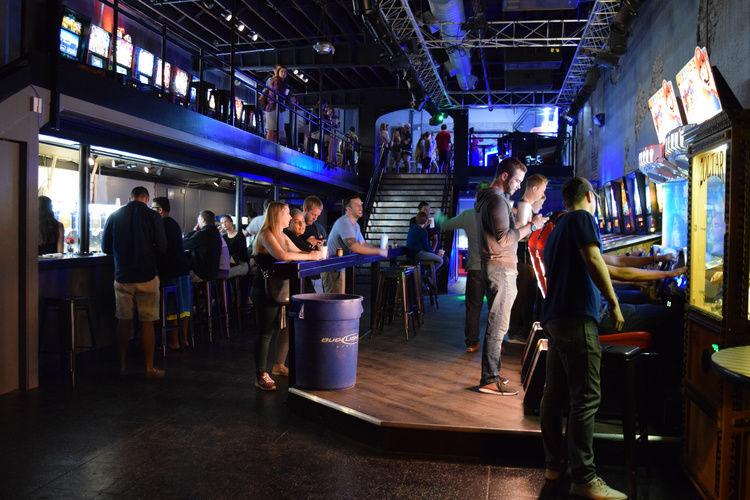 I'm sure, just like me, everyone had an insatiable thirst to discover if all the balls are, in fact, silver. (Spoiler alert: skee ball, basketball and pong did away with that idea.) However, before we start breaking down the bar, I feel like I have to make a minor confession: I've got a subtle but steady flame that will forever flicker for Tonic Night Club.
Tonic and I didn't have a huge thing, but I have to admit that when walking into Silverball's new digs, I felt a little tug of the party strings when my eyes fell on one of my oldest collegiate foes: the slippery, steep, evil stairs of death that lead to the upper bar. Tonic also might or might not have been the venue my friends rented out for the most recent presidential election – it's casual. It's fine. Consequently, though, it makes the Tonic-ghost-of-evenings-past quite the force.
However, even though the general composition of the bar remains the same, Silverball might just have the most ingenious plan for making the space its own and establishing its identity on the downtown bar scene: total sensory overload paired with the sheer irresistible force of the vibes from gaming pre-Xbox 360 – well, paired with old-school gaming and $6 alcoholic slushie* drinks.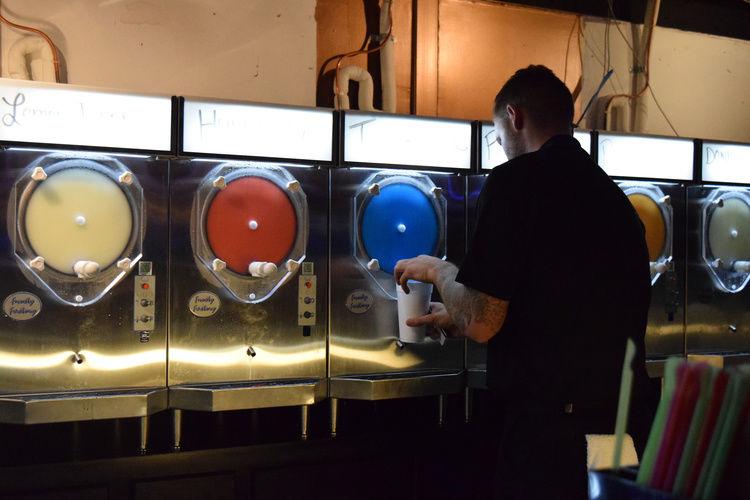 No, Parks did not actually reveal his master formula to me, but I maintain that people everywhere, students and permanent residents alike, were being lured in by the subconscious pull of original Pac-Man only to then be ensnared and ultimately rendered powerless by a flood of vibrant neon lights and staccato sounds. 
Take a look:
The bar has a broad range of activities: elaborate Mario Kart, traditional Pac-Man, air hockey, foosball and a variety of pinball machines, just to name a few. Some games have a small pay-as-you-play charge, although all the pinball machines and some of the classic arcade games on the main level are free. Games include a basketball shoot-out, a beer pong game and skee ball, along with more novelty pinball machines with themes such as Aerosmith, Metallica, Star Trek and Batman. 
The venue is actually far from finished. Parks says that more games are on the way, including Dance Dance Revolution and a huge four-player Pac-Man. There will also be further renovations and updates to the venue itself. Parks has plans for a grand reopening not too far down the road when everything is finished.
CORRECTION: An earlier version of this story gave an incorrect description of the bar's slushie drinks.