The exact start of the holiday season is elusive at best and a heated debate at worst. Is it after the first snow? Or maybe right after Halloween? Or when stores begin to sell decorations? For Ryan Schultz, the holiday season begins when Columbia's night sky lights up with Christmas lights.
Every year, Schultz travels from his current home in Colorado to his former home in Columbia to put together the Candy Cane Crib, an annual light show that raises money for charity. This year, the Crib is raising money for the Columbia Golf Foundation, which seeks to make golf accessible to local youth.
A light show may be the best way to end the tumultuous year of 2020. "It's been a bad year," Schultz says, even for him personally. In August, a trailer containing $15,000 of lights for the Candy Cane Crib was stolen in Colorado. Initially, the Crib posted about the theft on its Facebook page to let fans know the display might not happen this year — or ever again.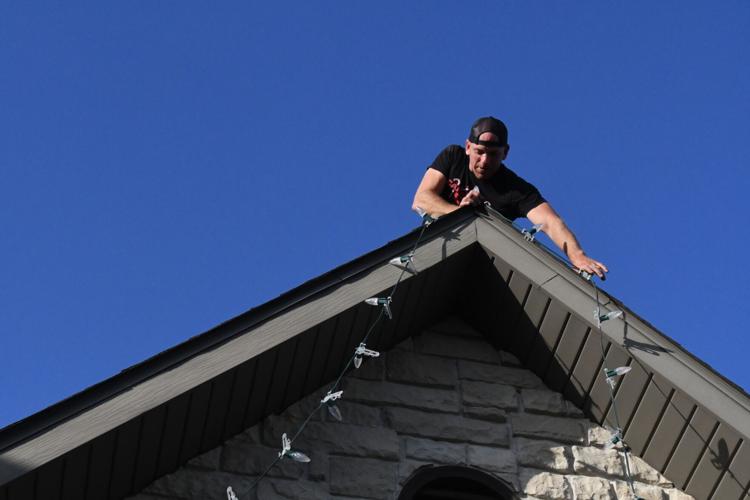 But Columbia resident Tiffany Pierce started a GoFundMe campaign, and local sponsors, including Logboat Brewing Company and Withrow Electric, also pitched in with fundraising efforts. With about $10,000 raised, Schultz knew the Candy Cane Crib could continue, even if it will look a little different this year.
The show has become a holiday staple in town, but it all started from one of Schultz's own favorite traditions as a kid in Columbia: hopping in the car with his family, listening to Christmas jingles on the radio and touring the neighborhood light displays. Schultz says he told himself that when he grew up and got his own place, he would create something families would want to see every year.
So in 2009, when he had his own home off of Forum Boulevard, he began setting up a large light display. It was so popular that cars of families would cruise down the street every year to gawk at his work — and at how expensive the electricity bill must have been. He began receiving donations to help with the costs, but he didn't accept the payment for himself. Year after year, he gave the donations to local charities instead.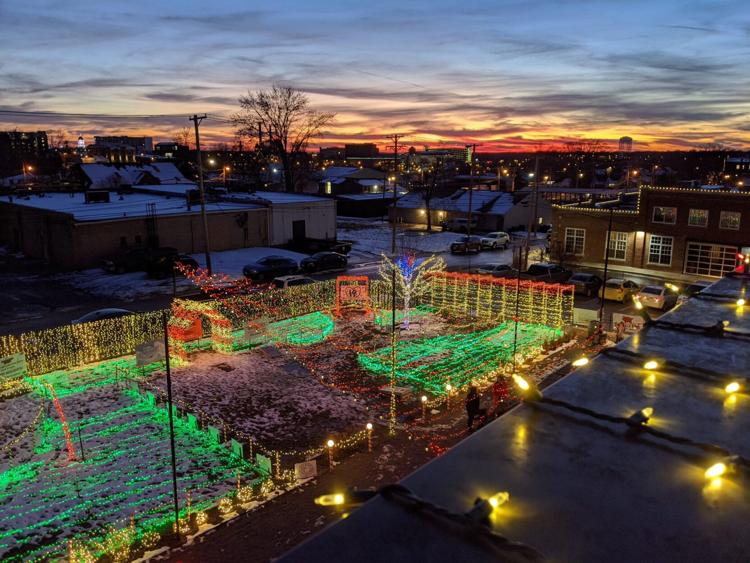 Golf is a passion of Schultz's, and when he wasn't setting up lights for the Candy Cane Crib, he was working as an assistant golf professional at the Country Club of Missouri. That's where he met Taylor Dalton in 2011. Dalton also worked at the club and says he always looked forward to days he and Schultz were scheduled together at work.
"He's fun," Dalton says. "He's a genuinely nice guy who cares about others before himself."
Dalton started helping Schultz put up the light displays at his house. The pair made a business of helping other Columbia residents set up their own lights, something they still do when Schultz comes back to town for the holidays.
The charity-focused tradition stuck until 2017 when the Candy Cane Crib began drawing too much traffic to Schultz's neighborhood. It was time to expand, and Schultz knew just the place.
He asked Logboat co-founder Tyson Hunt if he could relocate the display to the park outside Logboat's taproom. With plans to move to Colorado anyway, Schultz thought Logboat's community-oriented atmosphere would make a perfect new home for the Candy Cane Crib. Hunt agreed.
"I think most breweries are kind of a central gathering point in any community where breweries exist," Hunt says. "Adding Ryan and the Candy Cane Crib into the mix, it just fit perfectly with what we're trying to build here."
And build Schultz did, filling the lawn with more than 300,000 lights. Families could traverse the lighted walkways or enjoy the display from inside the taproom to get away from the cold. After the lighting ceremony in November, the display stays up through New Year's Eve. During that time, the Crib hosts additional activities like raffles to boost donations.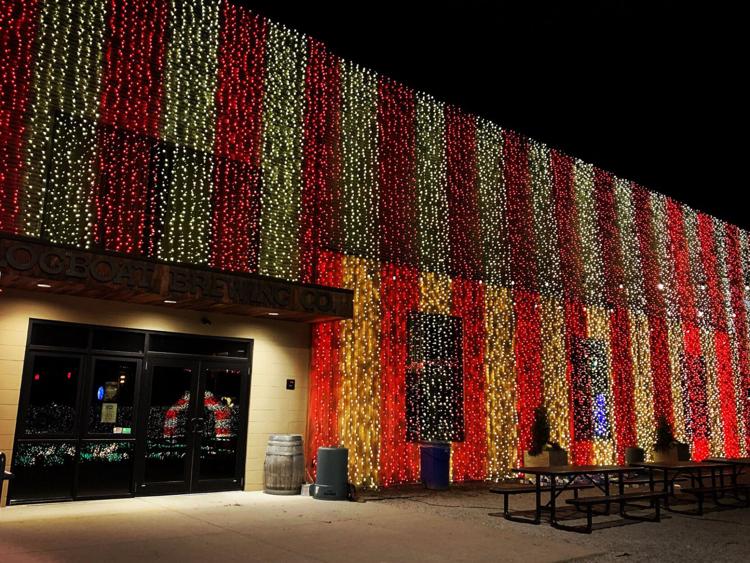 "We were shocked by the amount of work that went into decking our building out and our yard," Hunt says. "It's been incredible working with him and being able to have this space to not only bring awareness to local charity but also just to bring people together during the holidays."
To Schultz, coming back to Columbia to light the night with holiday cheer is hardly a job. It's his passion.
"When there are Christmas lights, it brings happiness," Schultz says. "I enjoy decorating. I enjoy seeing the final product. And I enjoy seeing the smiles that it brings to people's faces around the holidays."
Related Articles