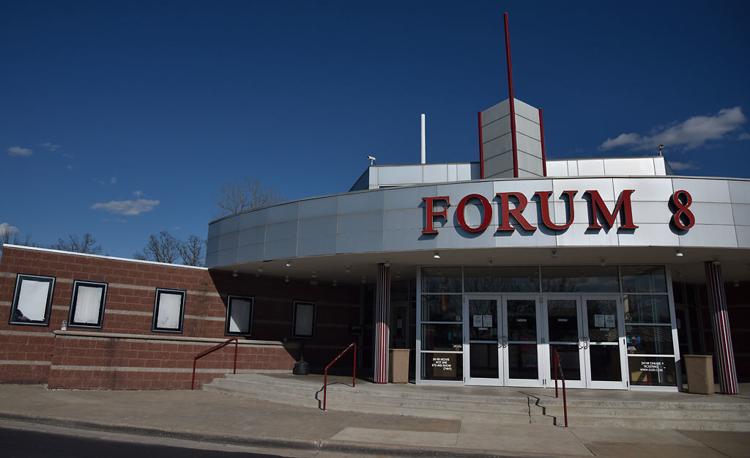 The COVID-19 pandemic has emptied coffee shops and cleared concert halls while filling hospitals across the country. In Columbia, it has caused small business owners to face challenges they couldn't have envisioned only weeks earlier.
During the first full weekend of March, in fact, the True/False Film Fest went on without interruption — though with increased sanitation and distancing precautions. But by the end of the next week, the University of Missouri System had moved to online-only classes, The Blue Note and Rose Music Hall closed for the month and the Unbound Book Festival canceled its event.
As federal, state and local governments rapidly shifted guidelines throughout March in response to the growing pandemic, business owners scrambled to determine whether it was safest to close their doors, allow delivery or curbside pickup or remain open while implementing social distancing measures.
On March 24, local leaders took that last option off the table when they announced a stay-at-home order for Columbia and Boone County, effective until 8 a.m. April 24. National social distancing guidelines were later extended until April 30. Nonessential businesses were ordered to close and adopt remote work practices where possible, and residents were asked to stay at home except for necessary activities. Essential businesses, including pharmacies, grocery stores, child and health care facilities, and restaurants for takeout and delivery service, among others, could remain open.
The Columbia Farmers Market remains open as an essential food provider, but it stopped vendor sampling early in March, and no food or drink is now prepared on-site. By March 14, it halted all aspects that don't pertain to food sales including kids' activities, gardening workshops and live music. It restricted the number of people allowed inside the pavilion at one time and designated the first 30 minutes of the market for seniors and at-risk populations. Many vendors offer online pre-ordering, and the farmers market staff facilitates curbside pickups of those orders Saturdays during market hours.
"Some vendors have that ability, and it's also a hurdle to get some vendors that don't have that ability signed up or to use online services and applications," says Corrina Smith, the farmers market executive director. "It's a slow process to get even to the point where we are right now."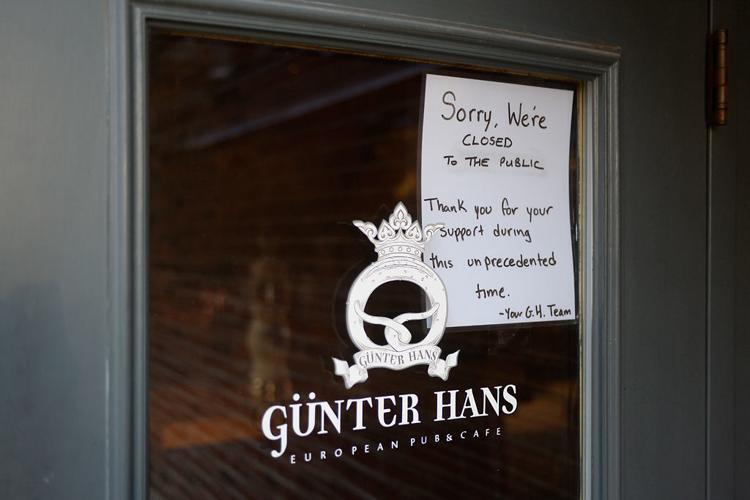 Root Cellar owner Jake Davis says the grocery has taken steps to help local farmers continue selling their products after losing customers such as restaurants and food services due to the pandemic. There has been a massive increase in subscribers to Root Cellar's pickup and delivery service, in which customers receive a weekly box that can include local produce, meat and dairy. The COVID-19 crisis also caused an increase of about 700% in requests for home delivery, Davis says. All told, it has created logistical changes as Root Cellar works to balance social distancing, heightening cleaning standards and implementing expanded delivery areas and entirely new programs.
"We've instituted a personal shopper program where folks can call in and ask about what's seasonal and in stock, and we can help them shop over the phone, and then those orders can be picked up curbside," Davis says.
Even before the city's stay-at-home order, some businesses concluded that temporarily closing shop was the best option. The owner of 44 Stone Public House and 44 Canteen, Mark Sulltrop, says business at his restaurants had significantly slowed in mid-March. By March 18, Sulltrop closed three of the dining rooms, though he encouraged customers to order takeout and quickly implemented a delivery service.
"We're trying to keep as many people employed as we can, and we ask that people still try to support us," Sulltrop says. "Obviously we are just one aspect, but everything trickles down and everyone is affected."
Additional reporting by Jesse Baalman, Molly Jackson and Alexandra Sharp.
Related Stories