Looking for an adventure and a cuddle buddy? Adopting a dog may be the right option for you. Adopting a dog can be exciting and stressful, but it could help you and the animal lead better lives. According to the American Heart Association, dogs can reduce stress and anxiety, encourage exercise and improve your overall mental health. The American Society for the Prevention of Cruelty to Animals statistics show that approximately 4.1 million shelter animals are adopted each year, 2 million of which are dogs.
Vox curated the ultimate guide on how to adopt a furry friend in Columbia to make the adoption process as smooth as possible.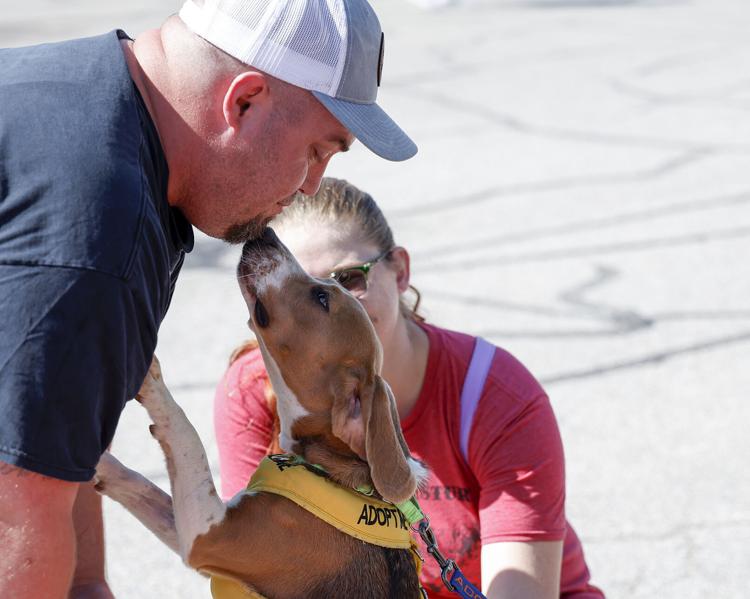 Starting the process
"It all starts with an adoption application on our website," Melody Whitworth, the founder and director of Unchained Melodies Dog Rescue, says. "Then, after the approval of the application, we set up private meet and greets." If the meet and greet goes well, and the adopter and the adoptee seem to bond, Unchained Melodies moves forward with meeting other pets in the home. They also do landlord checks to verify that prospective adopters are actually permitted to own a pet.
When adopting from Unchained Melodies, you should expect to spend at least $200 on average, since pricing depends  on the age of the dog. There's also a dog contract that must be signed to solidify the agreement and ensure that the dog's positive reinforcement training isn't reverted and the dog is going to be properly cared for. This means no prong or shock collars. Unchained Melodies takes in dogs that have come from adverse situations, Whitworth says. Undoing this training can negatively affect a dog.

Prepare to welcome them home
Taking care of a dog is no walk in the park, and you must prepare ahead of time to make your pet feel loved at home. Jessica Schlosser, owner of Lizzi and Rocco's Natural Pet Market, has created a checklist to help new pet owners.
"We've got a great starter kit for puppies, an extensive list of everything people need when they are adopting a dog," Schlosser says.
Unchained Melodies offers new adopters a gift basket with almost every item they need to care for their dog. "All of our dogs go into their new home with everything they need, except for a crate," Whitworth says. "Harness, collar, leash, food, toy and a training book."
Maintenance and care
After adopting a dog, ensuring proper care is important. Purchasing the right food and keeping up with grooming can keep your dog healthy. With so many food options to chose from, Schlosser explains the key elements to identify in different foods. "Look for a food that is high in meat content and low in non-digestible fillers," she says. "We don't like to see foods with corn, wheat, byproducts, artificial colorings or artificial flavorings." Schlosser says that those specific types of food aren't necessarily nutritious, and dog foods that contain extra fillers will cause you to feed your pet more. She also recommends that dogs receive a well-balanced diet that can include canned foods, high meat-inclusive kibbles, raw meat, vegetables and vitamin supplements. "Ultimately, I find the best food is one that works with the individual animal and also with the budget of the pet owner," Schlosser says.
Owner of the Canine and Kitty Co. and pet grooming expert Bobbette Schaefer shared tips for how new owners can keep their dog fluffy and clean. "Most dogs who have been adopted have been through a lot of stress so dogs can get very anxious when first starting the grooming experience," Schaefer says. "I recommend short frequent grooms for puppies and for anxious dogs. The basic tools that every dog owner should have is a good slicker brush and a good small comb."
She says it's important to make sure your dogs get accustomed to grooming routines such as deshedding, brushing, baths, ear cleaning, tooth brushing, nail care and blow drying. Ear infections can be extremely painful and poor oral health can cause life threatening issues as dogs get older.
"Start a relationship with a groomer, no matter whether your dog has short hair or long hair, because we can help your dog's overall health and we often catch things that maybe the owner doesn't see," Schaefer says.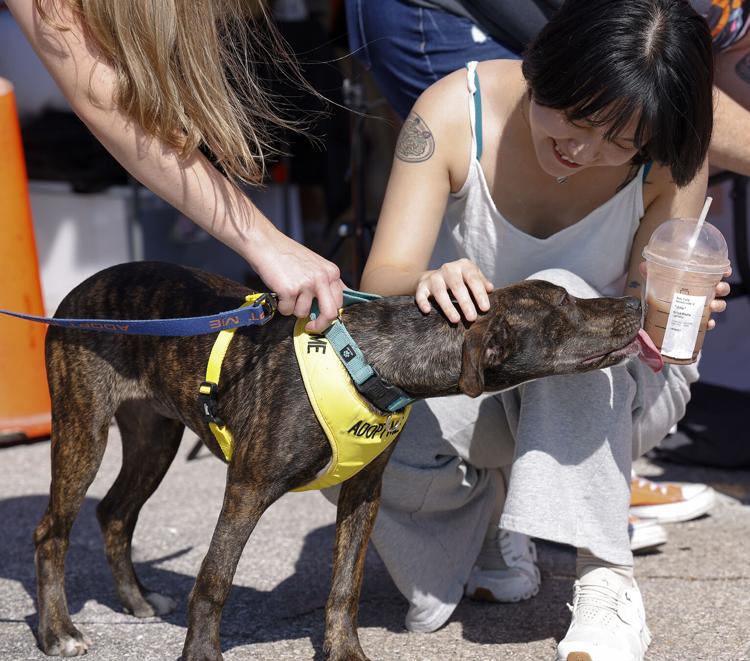 Dog troubleshooting
Being a new pet owner has its challenges. "People have to realize that this is a responsibility that they're taking on," Whitworth says. "They need to take it seriously, because right now people are rehoming their dogs left and right." When looking to adopt a dog, it's best that people ask themselves all of the necessary questions first, and keep an open mind when visiting centers and shelters. "I think people tend to think dogs available through a shelter or through rescue groups are broken for some reason, and that's not accurate," Schlosser says. "People get rid of dogs for so many different reasons and very often it's not the fault of the dog."
Related Stories