Have you ever been stuck on the same path for too long? Legs know all the tricks of the hills? Barely tugging on your trainers? Ditto.
When I get lazy about my runs and bored with go-to routes, I remind myself of one thing: If you think you've run all the trails in Columbia, you're probably not even close. Satellite paths and far-away-yet-connected parks abound around town. To give you the mid-spring push you need to run out the door, here's a firsthand guide to a few of CoMo's gems, explored by yours truly.
MKT Trail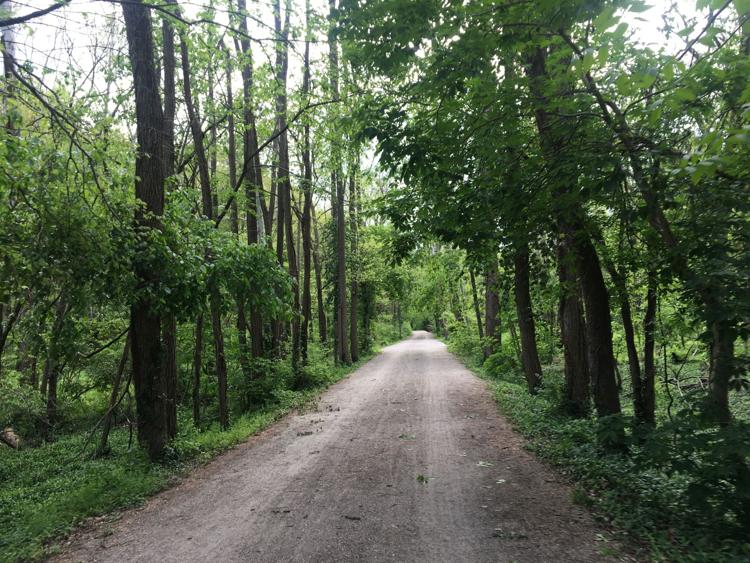 No matter where you enter the MKT, one of the most well-known and adaptable trails in town, you'll have the camaraderie of fellow runners, cyclists, walkers and, best of all, dogs.
This 8.9-mile trail can be used for almost any workout, so bring your whole training crew for a tempo run or fartlek — where runners line up in a column and the poor soul in the back must run up the length of the group to overtake the first runner, ad infinitum. The trail is mostly gravel, so you're unlikely to totally wreck a new pair of shoes. It's also easy on the legs; there are few hills, and the path rarely curves or winds.
When and where to go: 501 S. Providence Road, anytime
Rhett's Run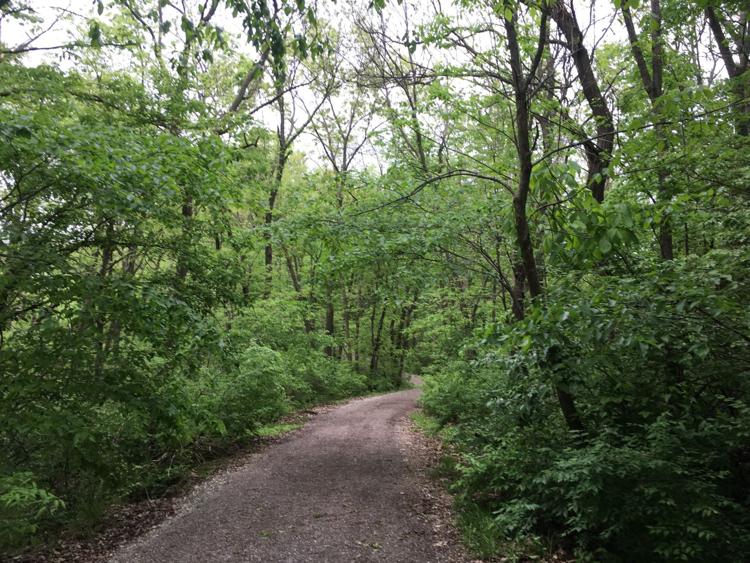 Go for a solo trek on this tough and gritty 4-mile loop, but save the group run for another trail; this one is skinny and hard to navigate side-by-side. Keep in mind trail etiquette; you'll be expected to sound out loudly when running past another traveler.
The path gets muddy quickly because of its quad-crushing hills and runoff that pools at the bottom of each. By the end of your workout, everything on your body might end up the same shade of Missouri-mud brown.
When and where to go: Inside Cosmo Park at 1615 Business Loop 70 West, east of the Antimi Sports Complex, 6 a.m. to midnight
Hinkson Creek Trail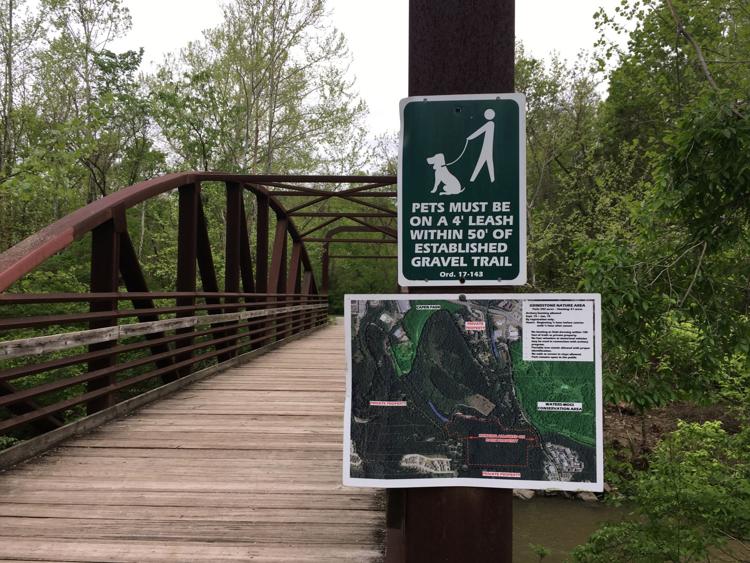 A classic tree-covered trail run awaits you along Hinkson Creek. Zip through the trees, and take in the miles (4.25 to be exact).
This trail alternates between concrete, gravel and dirt. Start at Grindstone Nature Area — you'll hit multiple parks if you thread through the entire trail, including the Waters-Moss Conservation Area and Capen Park. Shade is abundant on most of this trail, which stays blissfully tranquil and free of other people most of the day.
When and where to go: 2011 Old Hwy. 63 South, 6 a.m. to 11 p.m. 
Stephens Lake Park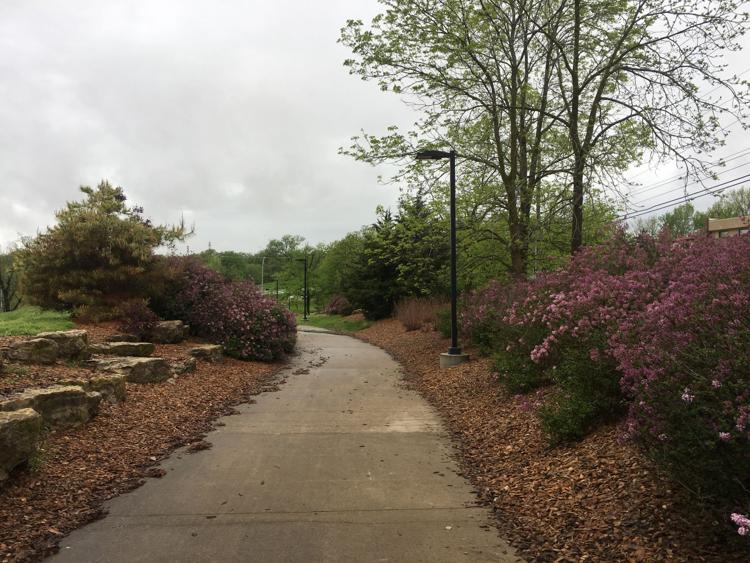 This trail can be whatever you want it to be, but you'll have to dodge fishers, dog-walkers and the occasional bike. However, the sidewalk is wide throughout the park, so you can easily sidestep a stray fishing line or eager pup.
Stephens Lake Park's various loops make for a super customizable run. From the main parking lot off Old 63, there's the loop around the lake that's about 0.6 miles (according to my Garmin's GPS), the upper loop that shares a section with the main one and is about 0.8 miles, and the large loop that is closer to a mile long and goes deep into the park, making for a chill recovery run.
The concrete surface means you should consider something with a cushier heel. One thing to keep in mind about this park is the exceptional lack of shade. Slather the sunscreen on the tops of your shoulders, and buckle up for a hot run.
When and where to go: 2001 E. Broadway, every day from 6 a.m. to 11 p.m.
RELATED