When Kenny Greene started making jewelry almost 40 years ago, he viewed it as an artistic endeavor and a way to create something beautiful and practical. It was also personal; decades after making wedding rings for his first clients, the Monarch Jewelry owner is providing the same services for those customers' children. "They keep coming back," he says. "I'm the family jeweler." Greene is but one of Columbia's many long-standing small business owners who have seen industry change, generations of population turnover and an intimate perspective on how commerce stays tied to community. Three owners lend their perspectives on supplying lasting services with a personal touch in their own words. Interviews have been edited for length and clarity.
Years in business: 35
1019 E. Walnut St. #C
When I was about 23, I was a free spirit, and I started traveling around, exploring life in those halcyon days. I was able to meet some folks that had a place out west in Washington state, and I learned to do Navajo-style silversmithing. Jewelry is an art form first and foremost. So any time spent doing art is rewarding in itself. My whole life is about the arts; I don't punch the clock.
Jewelers are fond of saying jewelry is the second-oldest profession. It's been going on forever, and it's cyclical. Everything is an occasion. It's making something people want to remember, something sentimental. It's like building a house; it's like putting together a car for somebody, that kind of thing. I'm both a tradesman, but I'm also a craftsman and an artist. – Kenny Greene, owner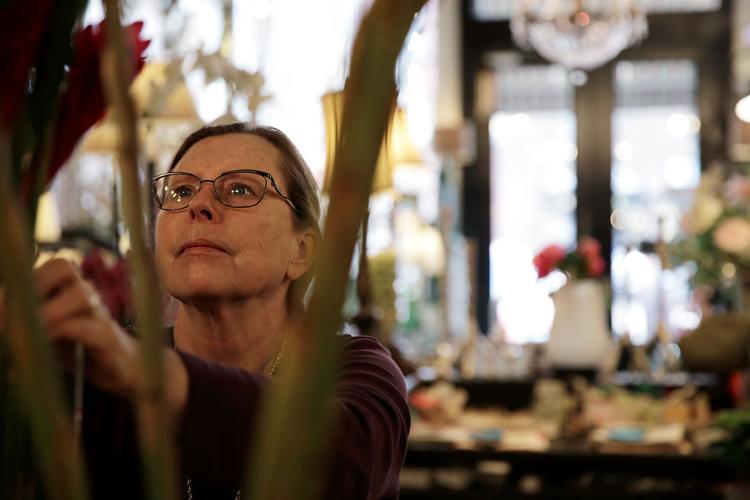 Years in business: 39
823 E. Broadway
In 1989, I got a storefront. I had a $10,000 loan, and I bought a delivery vehicle, a red 1956 Chevy Nomad. I thought, nobody's going to know who I am. But if they see a fancy car with flowers and the 'My Secret Garden' logo, they'll remember that. When people would ask, 'Where did you get those beautiful flowers?' I didn't want it to be the name of a store. They'd say, 'Oh, from My Secret Garden.' It's personal.
I love flowers and plants and, most of all, I love making people happy every day. I just wait for that moment when I can see the customer's eyes when they see their flowers. I've always considered myself very rich. Rich in life. I don't have a lot of money, but I have a talent that I can share. I'd rather make the flowers for the party than be at the party all night. – Ruth LaHue, owner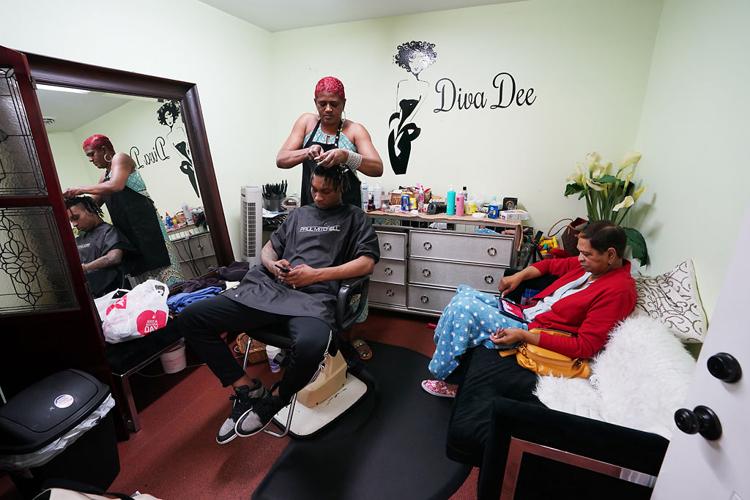 Years in business: 25
203 N. Providence Road
I look at hair as an accessory. It just pulls your look together. It's your reflection to other people.
In 1990, I went to cosmetology school and got my license. In 1994, an opportunity came up for me to open my own salon. You pass out cards, pass out flyers. But mainly, I think word of mouth is the best. If you do a really good job on one client, they're going to tell their friends.
I still have one client that I had from the cosmetology school. I've known her for over 20 years, and she's like family. We always have a conversation when she comes in. You catch up, see what's going on. Eighty-five percent of this is relationships. Fifteen percent is technical. People who have longevity in it, I believe it's a gift. – Debra Harris, owner 
Related