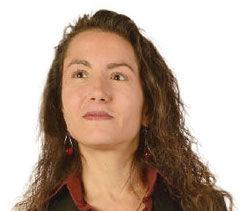 Photo by Sarah Rothberg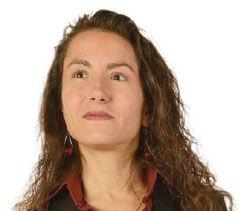 God pities the ill
By Joanna Eleftheriou
I wonder at my students, who speak with ease about their desires. I marvel at those who can be frank. I have benefited from other people's willingness to be frank. Frankness is highly valued in America. I am not entirely American. I am writing a book about that.
On matters of desire, I speak sideways. Words are bigger than I am. I am small. Words are dangerous. To secrets, there is a sweetness. The beauty of women. Beauty begets reverence. Why speak? A sweet center, silence — outside it, terror.
When I told my oldest friend that I loved women, she told me that she already knew, and I said, "How could you hide this from me?" But she didn't run away. I told someone else, and she, too, did not run. I did not run away. Again, and again; twelve times.
Then, a priest. God has pity on those who are ill. I still go to church. It is hard to walk in every week and be regarded as incurable or unwilling to be cured. But if I disappear from the church, what good is done? I lose my God, and my church loses its one gay woman: more emptiness than before, loss upon loss.
Two friends tell me: "You don't have to choose." God or love? I have not chosen.
I write about coercion, now, and confession. I read Michel Foucault. I understand that human churches, human societies, make truths into secrets.
I know that power wrenches words from us, turns lovers to sinners. Outside church, I receive shame for my shame, and love is withheld from me when I do not conform.
I think placing a definitive title on the coming out process is dangerous. I think it is dangerous to believe that the receipt of three words has told you much about my inside world: about the fears, the loves, the rages and the wants that make up me. Do you really want to know? "I am gay" asks a dangerous lot of three words. It is more dangerous not to say them.