Earlier this summer, Columbia Public School parents had the choice to choose online, in-person or hybrid learning for their children due to COVID-19. However, the Columbia Public Schools Board of Education made the decision Monday that the school year will be completely online, leaving families scrambling to figure out what to do for their children's education before classes start next week.
Many parents are now looking to alternate solutions such as homeschooling or switching to a private school. 
Jessica Ballard, a mother of two CPS children and a teacher in a different district, chose in person from the start when that option was available. Her sons attend Blue Ridge Elementary School and Battle High School.
"I felt confident that the district would not go in person if it was at an unsafe level," Ballard says.
Ballard considered changing to the online option when parents were able to choose again, but ended up staying with in person. Now, the final decision has been made for her. 
"I'm feeling really grateful that they made that decision with the numbers of how quickly they've been raising," she says. "We all want our kids back in school and every family situation is different, but in our situation, going virtual was the best choice."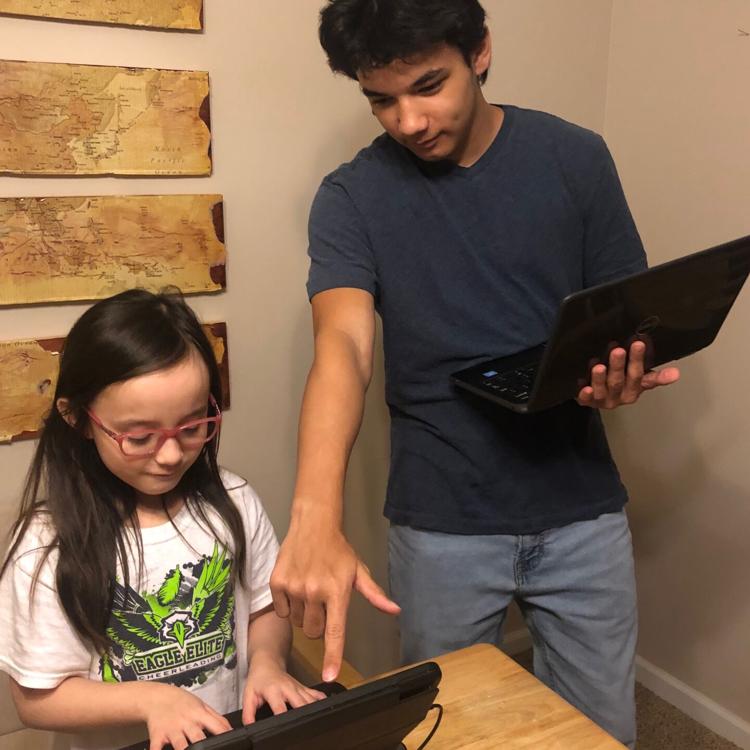 Ballard initially decided to send her kids in person because the number of cases were low and the kids would be social distancing in the classroom with masks. Now that school is online, she will have to make some changes.
"With my kiddos, it's going to be a lot of trial and error and figuring out when I am going to be able to get my kiddos where they need to be when I'm not doing what I need to do as an educator," she says. "I am fortunate that I will be able to be of assistance to them or someone in our family will be able to if we end up teaching from the building."
Ballard is excited to try out the virtual school year. She knows kids want and need to be in class, but the risks outweigh the benefits. 
"It's going to take our community coming together without placing blame to make the best of this, but if we work together we can do it," Ballard says. "I trust my kid's teachers and know they'll do everything possible to make sure their classroom gets the best virtual education possible." 
In order to stay in person, some families are switching schools entirely. 
Michelle Nunamaker's son attended a CPS school up until last semester. He now attends Christian Fellowship School where the school year is in person.
"Just as far as his learning style, virtual learning is not the best for him and he just thrives in an in-person class." Nunamaker says.
She says her son struggled with a lack of resources and that it was hard to reach teachers during virtual learning as he was not in the same building. 
"Availability was sometimes challenging and not having lessons just didn't feel like a lot of learning occurred," Nunamaker says. 
Christian Fellowship has a different COVID-19 policy. Nunamaker says they will close the classroom where an infected student attended rather than shut down the whole school. 
"When a room gets shutdown, those kids pivot to online for two weeks and then return to the classroom," she says. "The classes are smaller with social distancing." 
Staci Ortbals chose online school from the beginning. Now, she has decided to homeschool her two boys instead of having them attend Mill Creek Elementary School.
"We went ahead and chose online just for that fact that I knew that would be a stable environment for the kids everyday," Ortbals says. "We've got boys that are almost 11 and almost 9 that they both were like immediately 'we do not want to wear masks.'"
After looking more into the layout of online learning, Ortbals realized it would not be beneficial for her kids.
"I don't understand how any elementary age child is expected to be on a tablet for hours a day," she says. 
Ortbals realizes how lucky she is to be able to offer her children an option that CPS could not. 
"I'm blessed to to be able to stay home with my kids and make this decision but I'm also aware of the fact that there are many families who don't have that luxury," she says. 
Related Articles