No spring cleaning is complete without a bouquet of fresh flowers, but the art of the floral arrangement isn't just for the pros. Adopt a few simple tricks, and you'll have the perfect piece to spruce up your living space.
Start with a theme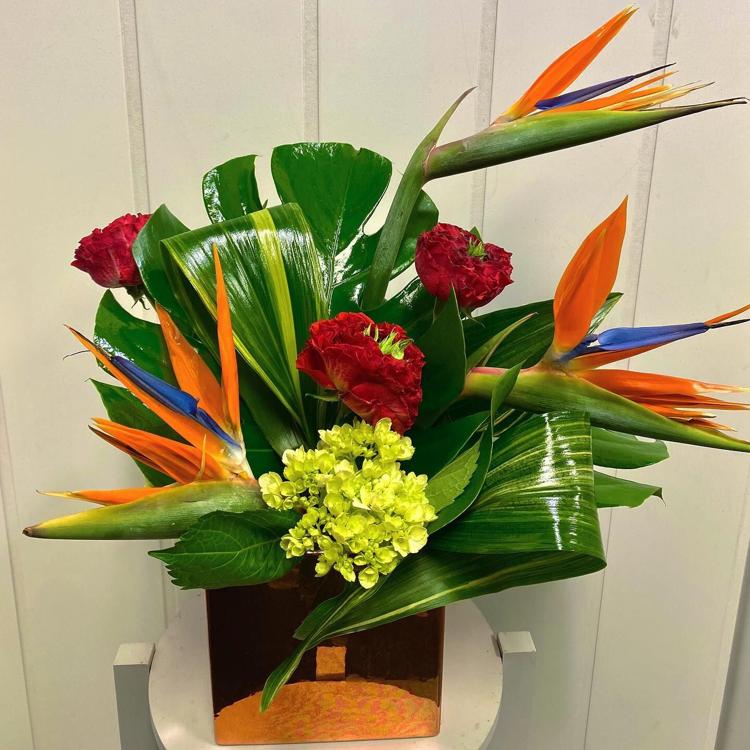 There are two categories of flower arrangements — traditional and contemporary. Traditional arrangements have a taller appearance to them and, though there's no color requirement, often incorporate softer hues. Traditional bouquets are placed in symmetrical round bases.
Contemporary or high style arrangements leave more room for an artistic flair. At Tiger Garden, MU's student-run floral shop, its contemporary bouquets typically include tropical flowers, striking shapes and a linear structure, says Eliane Botts a student leader at the shop.
"It really doesn't take that much more product," Tina Bradley, the manager of Allen's Flowers, says of contemporary arrangements. "It takes somebody to appreciate the art form that it is."
Create a color scheme
Before gathering your flowers, you must establish a color scheme. This is where your creativity can grow.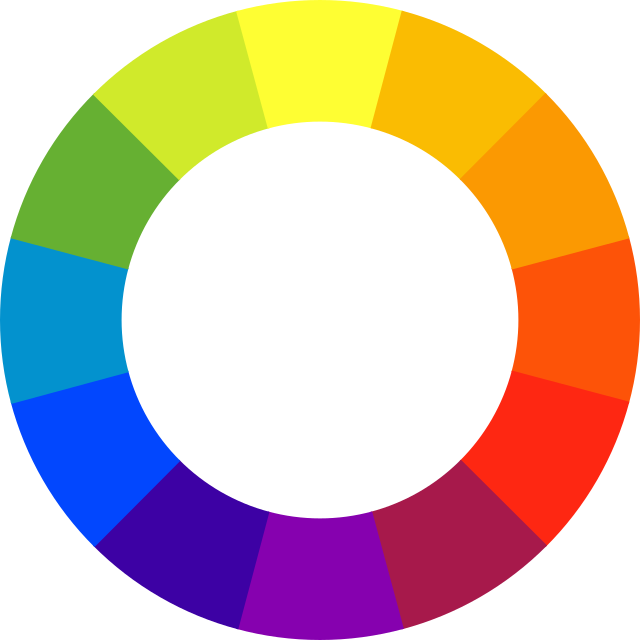 Unsure of where to start? Turn to the color wheel. Student leaders at Tiger Garden recommend finding colors that are either directly next to each other on the color wheel or complementary — meaning they are on opposite sides.
When it comes to spring arrangements, Tiger Garden tends to stick to a pastel palette with one or two bright tones incorporated.
Buy your blooms and base
So you've figured out what you want your floral arrangement to look like . . . now what? You can buy flowers in a variety of places throughout the Columbia area. Local florists such as Tiger Garden, Allen's Flowers, Kent's Floral Gallery and My Secret Garden might sell bouquets of their own, but they also offer single stems.
If you're moving out of the Columbia area for the upcoming summer months, student leaders Eliane Botts, Amara Limberis and Gracie Alvarez recommend stopping by your local farmers markets, flower shops or Trader Joe's for beautiful blooms. For a bouquet that fits the spring aesthetic, Bradley advises adding tulips, irises, waxflowers, Boronia and Genestra to your shopping cart.
When it comes to finding a vase, you don't necessarily need to leave the house.
You may be surprised by the makeshift vases sitting in your kitchen cabinets such as mugs, cups, pitchers and baskets (don't forget a plastic liner). "We use mason jars a lot, even in the shop," Alvarez says. "They're really cute in arrangements, especially for spring and summer."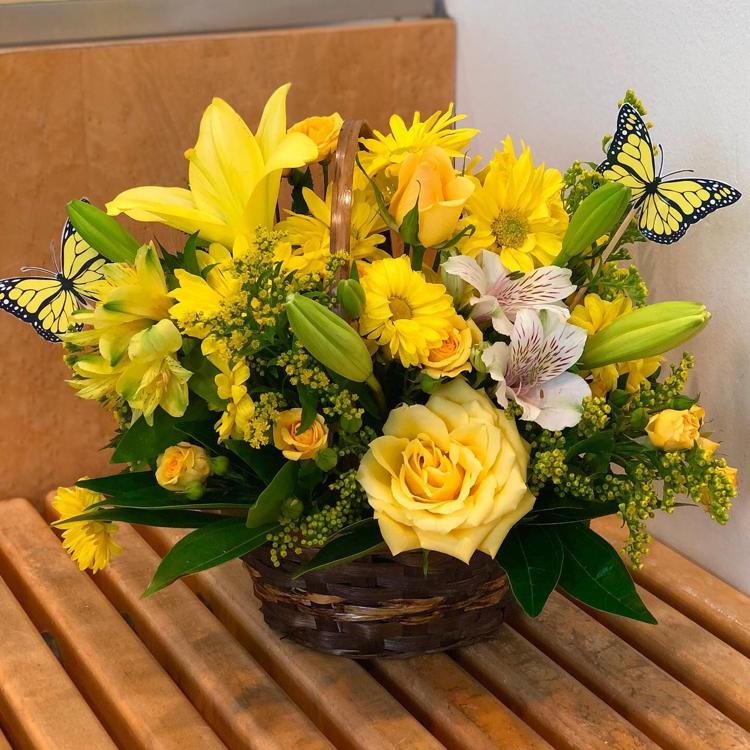 When choosing your vase, take the size of your arrangement into consideration. "People want to keep in mind that if they only have a few flowers, they probably don't want a vase that has a 6-inch opening," explains Bradley.
Prepare your plants
The process isn't over once you've made your purchases. If you want your bouquet to last, preparation is the most important step. Here are a few tips that will keep your flowers looking fresh and lengthen their life:
Cut your stems at a 45-degree angle, preferably with a knife. "If you use scissors it can squish the vascular tissue at the bottom," says Limberis.
Instead of merely adding more water to your vase, you should completely change the flowers' water at least every other day.
Remove any blooms, leaves or thorns that are below the water. "It'll breed bacteria in the water, which decreases their vase life," Alvarez explains.
Don't be afraid to use the preservative packets or floral food that often come with store-bought flowers. These contain important antibacterial solutions and sugars. If you don't have any floral food at hand, you can turn to home remedies. Bradley recommends adding either a splash of 7Up or a tiny drop of bleach combined with a pinch of table sugar to your flowers' water.
If you're feeling adventurous and decide to pick your own wildflowers, take note of the timing. "You do want to cut your flowers either early in the morning or late in the evening . . . the sugar is always higher," says Bradley
Value visual hierarchy
If you've ever made a painting, you probably understand the importance of visual hierarchy. Flowers are no different! Visual hierarchy guides the viewer's eye to what's most important.
In order to create a visually-appealing arrangement, most florists incorporate various flower shapes and types. First, place your mass flowers and your linear flowers. The mass flower is generally the most prominent in the bouquet. These have a single bloom and are often larger with a rounded head, such as hydrangeas or roses. Meanwhile, linear flowers (or line flowers) stand upright and are taller with the flowers growing very close to the side of the stem. Examples include snapdragons, Delphinium and Liatris. For your final touch, add your accent and filler flowers. These are smaller and lighter flowers, such as baby's breath, waxflower, Boronia and Limonium.
Pick the perfect place
Congrats — you've created your very own floral arrangement! Now it's time to reap the fruits of your labor. Flowers look beautiful anywhere, but try putting them on a kitchen table, bedroom desk or nightstand. If you really want your flowers to last, keep them out of drafty areas and avoid placing them underneath a vent or directly in front of a window.
Happy arranging!
Related Articles