The barbers at Elite Barber Shop are dressed to impress by wearing suit vests, slacks and ties with button-down shirts. There are many customers, and the wait is around 15 minutes to sit in front of a tri-fold vanity mirror.
The longer you stay, the more you notice Columbia's distinct community.
"It comes with the barbershop," shop owner Adam Prosser says as he gives his nephew a haircut. "Sometimes it's busy; sometimes it's quiet."
It hasn't always been busy, though. Prosser's previous shop, Adam's Barber Shop, on Business Loop 70 burned down due to an electrical fire at a nearby O'Reilly Auto Parts store.
Losing his old barbershop created the perfect opportunity for Prosser to change the location. Prosser had wanted to place his shop into a more middle-class income area. His problem was that he hardly had money or customers after he created Elite Barber Shop. Luckily, the classy uniforms helped attract customers.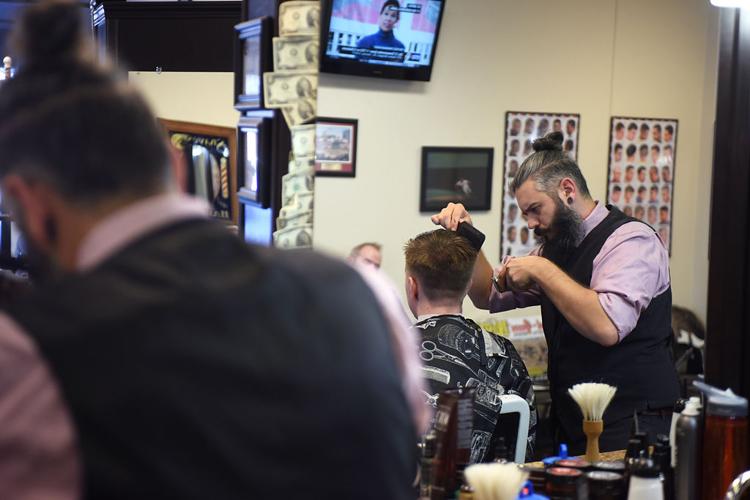 "The way we dress really came in handy," Prosser says. "At first, I was giving three haircuts a day. Then word traveled by spread of mouth."
Prosser displays business cards from bankers, car salesmen and other local businesses at his shop to help people find good local establishments, he says.
Prosser points to a man, Dan Shadmani, waiting for his haircut. Shadmani is the store manager of Supplement Nation, and he smiles when he notices his company's business cards and free advertising sitting on a table.
Elite Barber Shop captures Columbia by creating a friendly experience within its walls.
"It's all about the experience," Prosser says. "Having a conversation, making a connection."
Services: Cuts, head shaves, buzz cuts, beard trimming and a full-face shave
Word of advice: Shop local. This shop has business cards for shops all over Columbia.
Prices: Cuts, $15; head shaves, $17; buzz cuts, $13; beard trim, $7; full-face shave, $17