When Marilyn Calvin's husband, Kenneth, died suddenly of an aneurysm about 10 years ago, her neighbors began bidding on her land. Everyone expected her to sell the farm and buy a town home, she says. But Marilyn wasn't ready to give up the dairy farm and the land she and her husband had fought for since the 1960s.
This comes at a time when Missouri's dairy industry is shrinking: The number of commercial farms fell by 45% from 2000 to 2014, according to reporting from the Missourian. On top of that, a nationwide oversupply of milk from large-scale dairies has led to cheaper milk prices. Marilyn says she hasn't had a solid year of business in four years. Despite these challenges, Marilyn continues to milk her cows at sunrise and sunset. She stands up for dairy farmers, her livelihood and especially women in agriculture.
 While cows gather in the milking barn, Marilyn checks on the remaining few that are still waiting to be milked. "It's not a glorious life, but I guess we get a lot of exercise," she says. 
---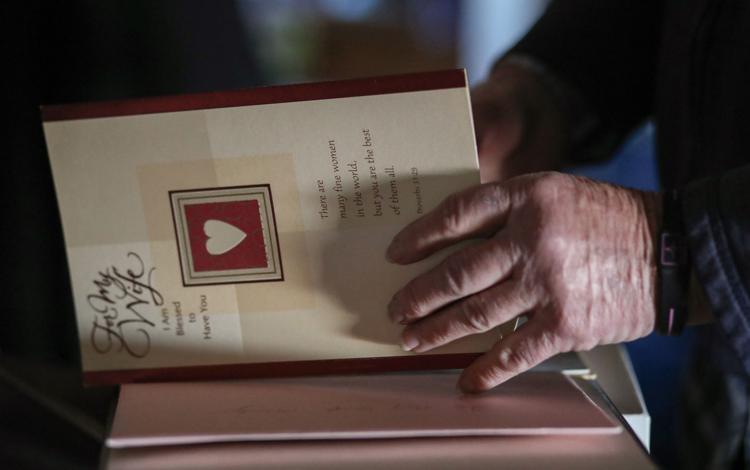 Marilyn looks through a box of old cards and memories from her deceased husband. After his death, Marilyn continued to operate and manage the farm, even with her neighbors preparing to make offers on her land. "I didn't have time to feel sorry for myself—the cows still had to be milked." 
---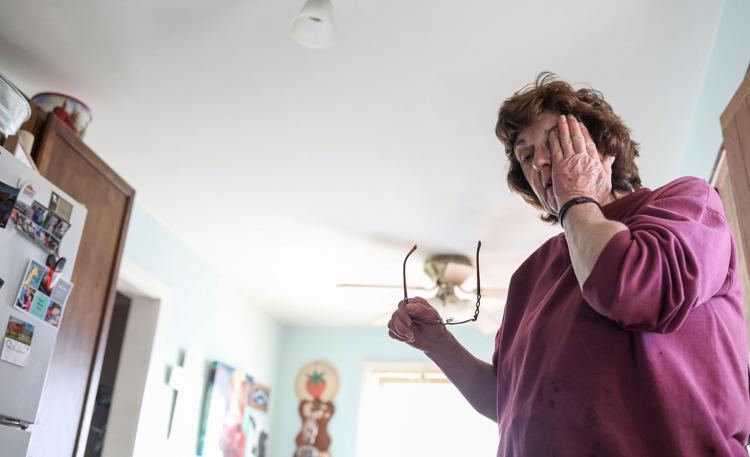 Marilyn takes a moment to rest after a morning of milking. Marilyn says many dairy farmers, herself included, have expressed frustration with the current economy that seems to be booming for everyone except them.  "Everyone's talking about the Dow Jones and unemployment, but what happened to us?"
---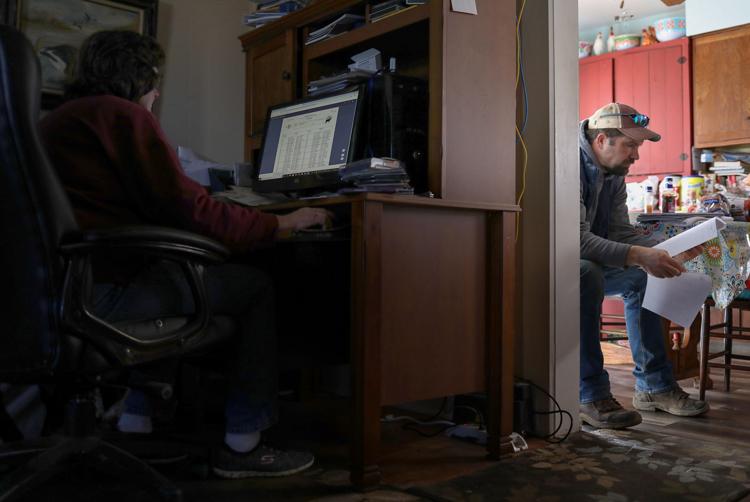 Marilyn reads market reports at her computer while her son, Kenlee Calvin, looks through vaccination records for their cows. Kenlee and his wife have their own beef cattle farm, but he spends part of his day working on Marilyn's farm. Getting to work with her son is one of the reasons Marilyn says that she continues to run the farm. "How many people have a job where they can work with their kids every day?"
---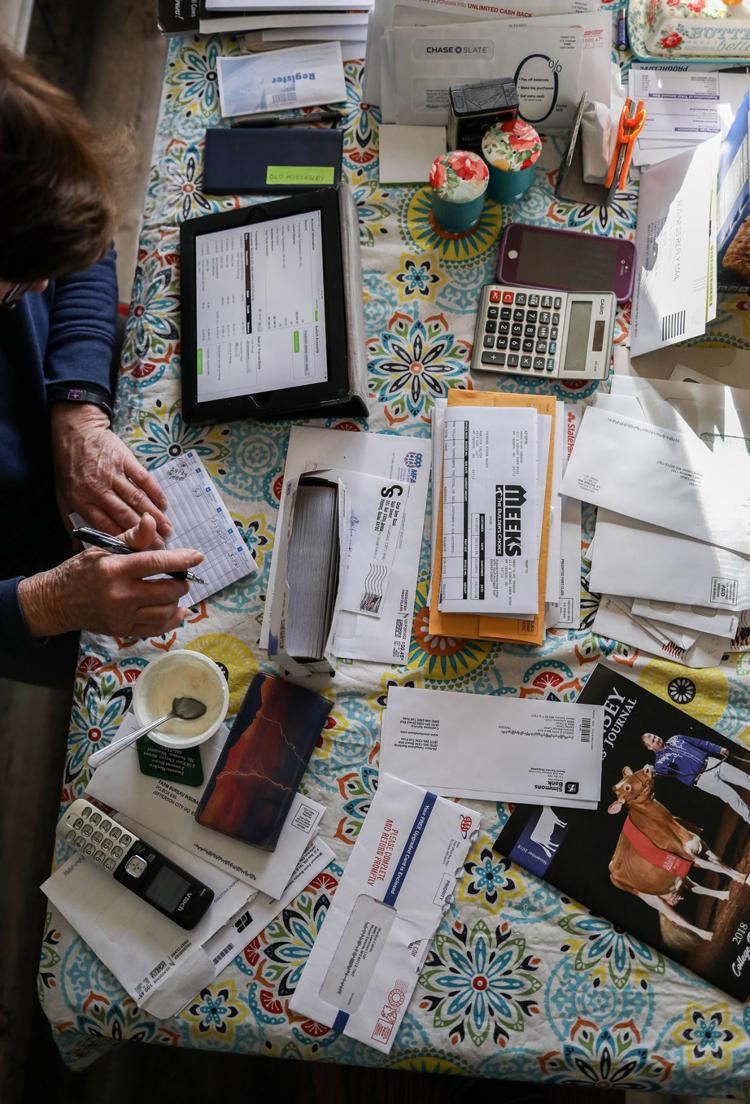 Marilyn writes checks and pays bills at her kitchen table. She refers to the business side of farming as her "other job," and she spends about 40 hours a month managing the books, paying bills and salaries and keeping track of taxes. She has managed all the finances since she and her husband bought their first farm in 1968.
---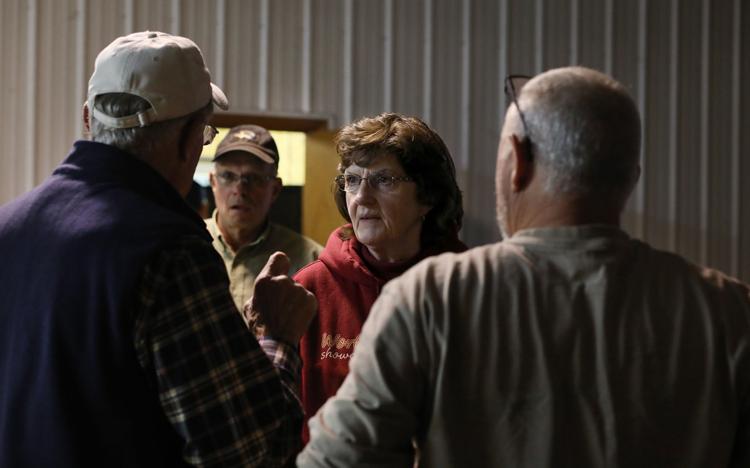 During a going away party for a friend, Marilyn speaks with a group of other dairy farmers. Dairy farms in Missouri are overwhelmingly run by men, Marilyn says. She has witnessed this while serving on several dairy leadership boards, where she has one of the few elected women.
---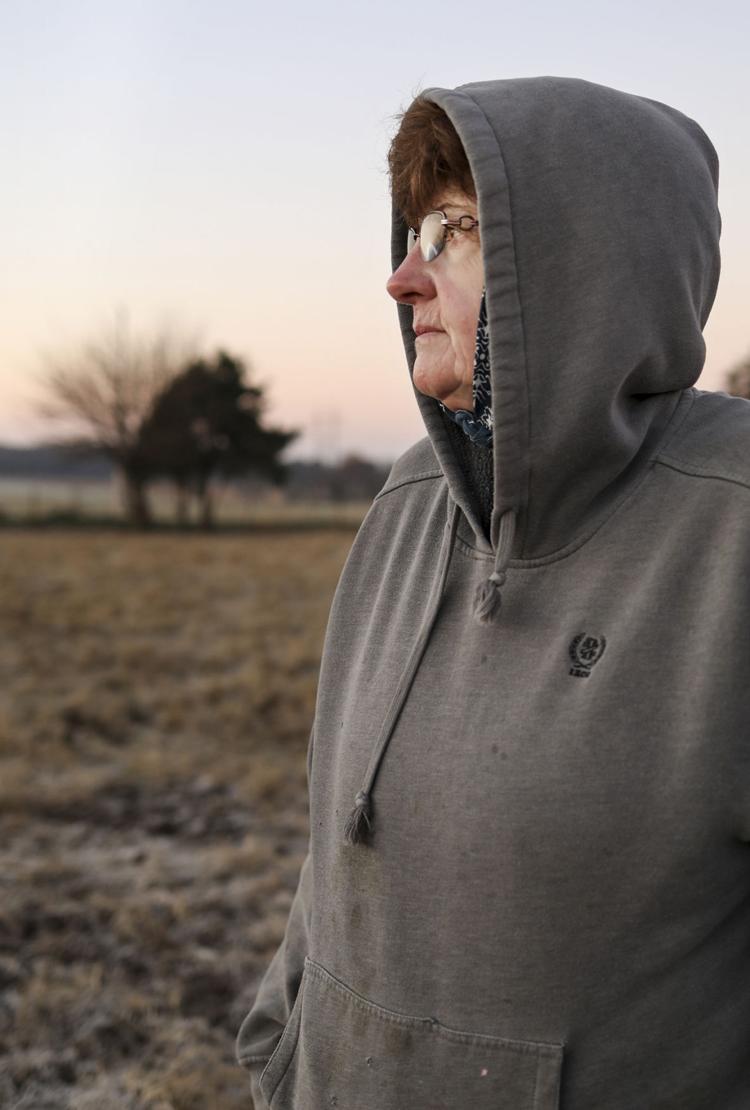 Marilyn looks out into the pasture for any missing cows. She has long served as a dairy leader in southwest Missouri and was just re-elected for her fourth term as a chair on the Dairy Farmers of America board. Despite having served in this position for 18 years, she still faces pushback from several of her male peers who also work in the dairy industry. They told her that nobody will vote for a woman, she says. 
---