Shaded under a white canopy in the middle of a dusty field in Mexico, Missouri, Bruce Breitzman addresses an excited crowd from behind a wooden lectern.
It's early September 2018, and Breitzman, the CEO and president of Spartan Light Metal Products, is one of roughly 80 people in attendance to witness the groundbreaking of the company's new automotive parts plant, which could bring up to 100 new jobs to town.
The 135,000-square-foot plant, which will be Spartan's second die-casting plant in Mexico, is expected to be up and running by early next year. It will increase the company's ability to produce lightweight parts for the world's growing fleet of hybrid and electric cars. Under a clear sky, Breitzman vows that Spartan remains dedicated to its decadeslong relationship with Mexico.
Roughly two miles from the ceremony, 18-year-old Kylie Yeast sits in class at Mexico High School, eagerly awaiting word regarding her college applications. For years, Yeast has daydreamed of living elsewhere, of getting lost in the anonymity of a big city, of distancing herself from the strict Catholic community that raised her.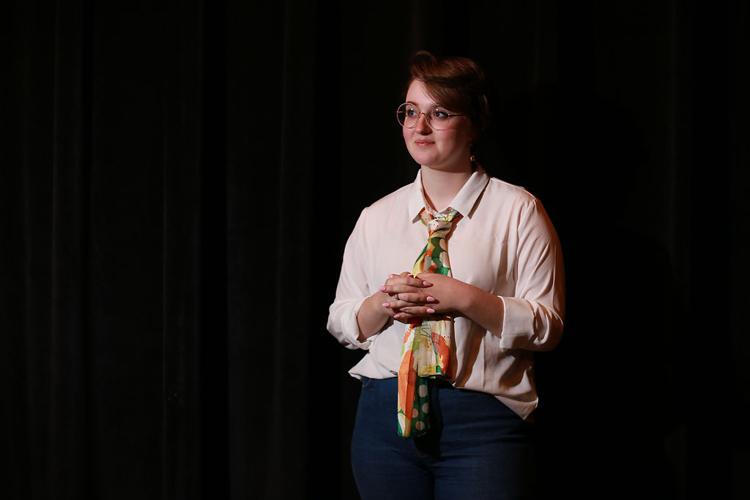 To Yeast, staying in Mexico would mean limiting her future and happiness, and she isn't the only student who feels that way. "I hear it so often," she says, "people saying, 'I have to get out of here.'"
Keeping their best and brightest from flying the coop is a problem many rural American towns have faced over the past several decades. U.S. manufacturers have migrated overseas and replaced human jobs with automation, leaving many who relied on factory work without employment. Five million manufacturing jobs have disappeared since 2000.
In Mexico, the A.P. Green plant stood as the region's backbone for nearly a century, employing about 2,000 people at its peak and supplying the booming American steel industry with fire-resistant bricks to line its kilns. But after decades of decline, the plant shuttered its doors for good in 2002 and sent many workers to search for employment in larger, more diversified cities. Once visited by world leaders such as Winston Churchill and Harry Truman, A.P. Green now sits abandoned and decaying.
Faced with similar situations, rural towns like Mexico have scrambled to reinvent themselves — but the downfall of A.P. Green wasn't the end of Mexico's story, says Dana Keller, executive director for the city's chamber of commerce. Fretting over its closure is old news, she says. "We've got to go, go, go."
THE INDUSTRY: A JOB MARKET FOR ROBOT MECHANICS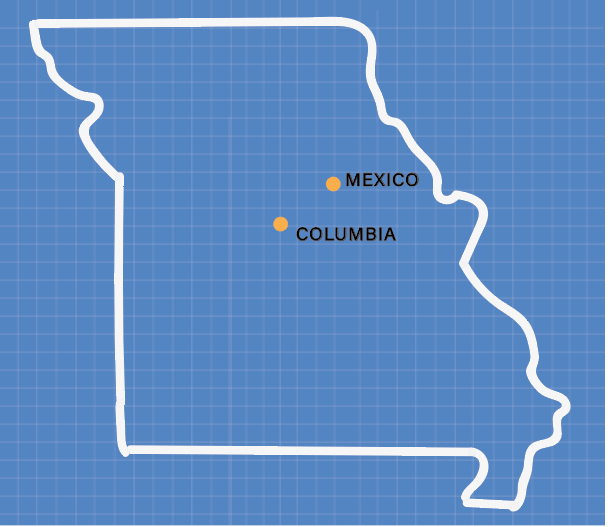 Mexico now hosts a variety of different manufacturers, a community college, a major regional hospital and a growing number of small businesses that have begun to repopulate the once-booming town square. Keller attributes much of the town's recent success to hard work from its locals. For years now, she says, the city and chamber have collaborated with both community and industry leaders to diversify Mexico's economy and re-envision the city's future.
Those groups have particularly ramped up their efforts to entice the city's youth to plant roots at home by exposing them to other options, such as reconsidering four-year college and instead taking up one of the many available manufacturing gigs in town.
That's why on a warm October morning, 14-year-old Zack Rudd finds himself traipsing around several manufacturing plants with the rest of his sleepy-eyed eighth-grade class.
It's the third year the city's chamber is hosting the tours, which coincide with the national Dream It. Do It. Manufacturing Day, a movement aimed at encouraging youth to join the industry to combat a national worker shortage.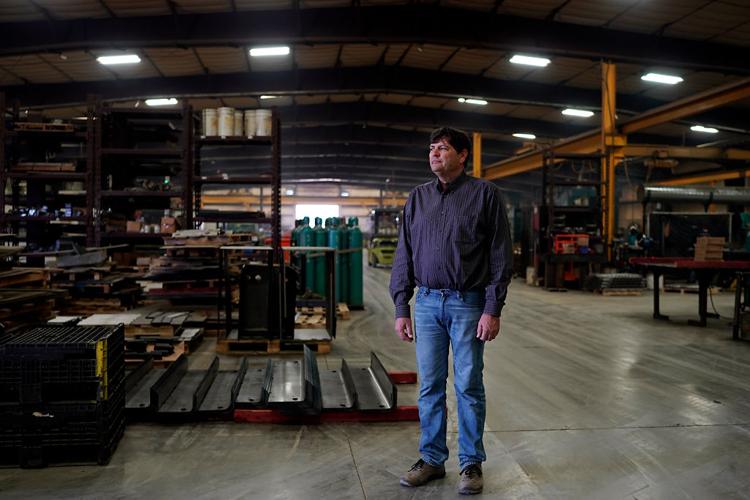 Rudd, who spends much of his time doing activities such as welding and fixing motors with his dad, is enraptured by the trip, especially at a stop where blue sparks soared through the air from feverish welding guns. "I love this place," Rudd says with restrained excitement.
The efforts include more than just the tours. In early fall 2018, Moberly Area Community College opened a mechatronics lab at its Mexico campus, where students can train to be electricians, machinists or technicians — all jobs in high demand with local manufacturers, who donated $200,000 worth of equipment to the lab.
Caroline Groves, director of the MACC Mexico campus, says there are more opportunities now for students to get an education in Mexico and find meaningful work there afterward, especially in the manufacturing and electrical engineering fields.
For companies such as Spartan, the lab could prove a vital streamline to fill the growing need for a skilled workforce in the industry. With the new plant, Spartan will need even more workers who are trained to repair and program the high-tech machinery. Dan Schnaare, who has worked with Spartan for over 30 years maintaining the company's sophisticated robots, says that when he first started in the 1980s, Spartan's Mexico plant had just five robots. By the end of the year, it will have close to 100.
Vice President of Operations Ted Waltemate says that the number of people learning how to work with this type of machinery is declining. "We've got to be training these kids in school systems not only to go to four-year colleges and to get psychology degrees but to do two-year technical programs and skill trades," he says. "It's just going to be increasingly demanding."
THE ARTS: AN ESCAPE AND A REVIVAL
Many towns around Missouri are working to use art, culture and history as a way to spur economic growth. A study commissioned by the Missouri Arts Council estimates that in 2015 alone, the state's arts and culture industry generated more than $1 billion in total statewide economic activity.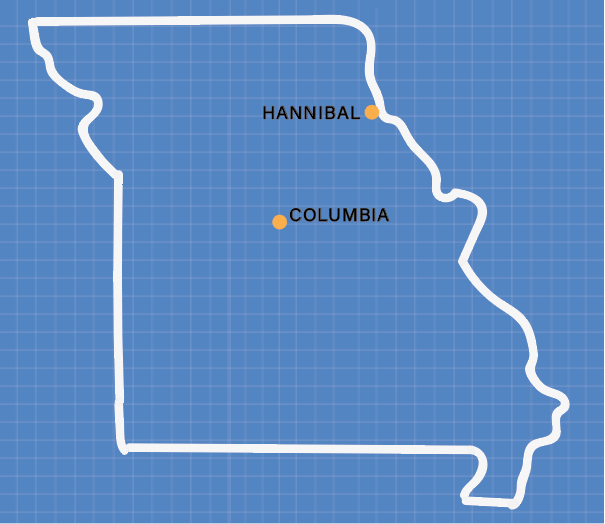 For example, Hannibal, a town of 18,000, hosts an annual arts festival that brought in $35,000 for the Hannibal Arts Council last year and generates hundreds of thousands of dollars in economic activity overall. And in the town of Sweet Springs, which has a population of about 1,400, two local philanthropists are raising money to renovate three historic buildings with hopes of creating a new community space, including an arts studio and fitness area.
In Mexico, Presser Hall was the abandoned, neglected remains of the early 20th century women's seminary Hardin College until 1987, when the Presser Hall Restoration Society formed to save it from demolition by turning it into a community rental space. In 2007, Lois Brace was hired to spearhead the charge to catapult it into a full-blown arts center.
Then, in 2017, the Mexico community raised $3.5 million in private donations to renovate the historic building as a show of faith in its worth. It is now the regionally renowned Presser Performing Arts Center, a modern arts facility that rivals those in urban centers like St. Louis and Kansas City, with Brace at the helm as its founding executive artistic director.
"I've always felt like Mexico is a very special place and certainly now with the expansion of Presser," says Melissa Trierweiler, who attended the center's summer camps as a teen and is now a camp director there. "It's a really thriving moment."
Amidst those flourishing at Presser is Yeast, whose shoulder-length curls tremor with each step she takes as she strides onto the stage. Her owlish eyes, magnified by wire-rimmed glasses, brim with rage.
"I never dreamed of such audacity!" she screams, towering above a handful of younger girls.
The girls cower and fall into line. "Miss Minchin!" they call back in fear.
Yeast has been acting for 10 years at Presser, where she's recently been cast in several leading roles for its annual plays. Last summer, Yeast played Miss Minchin, the main antagonist in A Little Princess.
Theater has played an important role in Yeast's life; at times, it has provided her an escape from a turbulent reality. Yeast describes growing up in a neglectful household. Her mother, who raised Yeast and her younger sister as a single parent, faced numerous addictions, including opioids. Couple that with working nights, and Yeast's mom essentially left her and her sister to their own devices. In eighth grade, for example, Yeast skipped 74 days of school.
Her mother also often failed to pick her up from rehearsal at Presser, and Brace had taken Yeast home with her on multiple occasions. She did so again on one night in 2016 and noticed that Yeast had developed a bad rash from what turned out to be a long-unaddressed vitamin D deficiency. "She was abandoned," Brace says. "She was neglected. She was raising herself." Soon after, Brace invited Yeast to stay for good.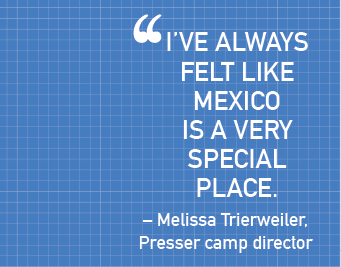 The sense of belonging that Yeast found at Presser is common among those who get involved with the institution. Hundreds of children filter through the center every year to see plays or participate in summer camps. Many who have spent their childhoods at Presser say it changed their lives.
Brace hopes Presser plays its own role in Mexico's transformation by continuing to attract attention from around the country and give locals a reason to stay. The center already sees roughly 22,000 people shuffle through its doors each year. "I think the key to our future is reinventing," Brace says. "Taking a space that's been abandoned and maybe recycling it, finding a better purpose for it."
THE TOWN SQUARE: A SPACE FOR NEW GROWTH
The number of applications for business licenses has also increased in Mexico — from 37 in 2015 to 107 in 2018. At only 22 years old, Marissa Lightsey holds one of those licenses.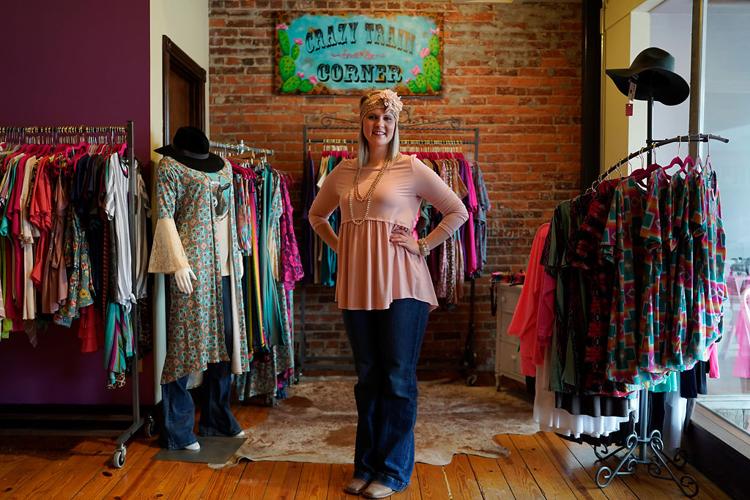 In spring of 2018, Lightsey opened the doors of The Wild Child, Mexico's only children's apparel store, in the heart of the city's town square. The idea initially sprung from the fact that she couldn't find clothes in Mexico for her own child. Lightsey saw this paucity as a business opportunity, and having lived in Mexico nearly her whole life, she was more than happy to take a chance on her hometown. Plus, Lightsey believed that Mexico's improving economy would increase her chances of success at home over Columbia, for example, which she believes already has a saturated market.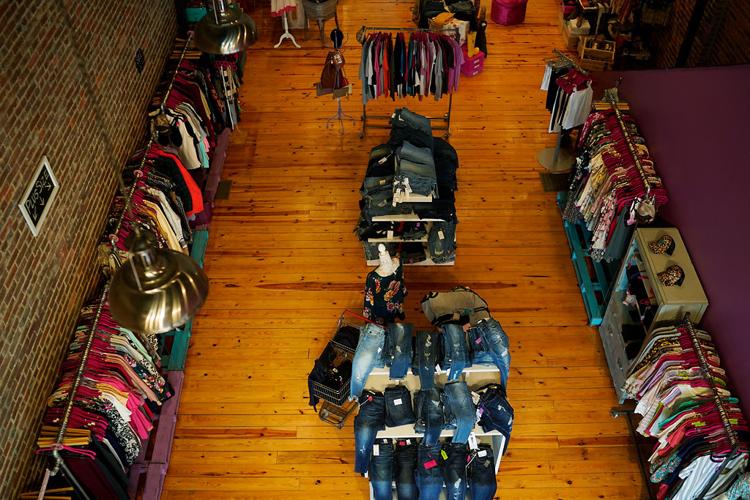 Case in point: Last fall, Lightsey bought the inventory from a boutique closing in Columbia, which resulted in her hauling two truckloads of clothes back to her store in Mexico. The Wild Child has been doing so well that Lightsey moved the shop into a bigger location in March.
Lightsey isn't the first young Mexico native to open up shop there in recent years. According to Missouri Business Alert, Lightsey was inspired by April Thomas, who opened her women's clothing boutique, The Sparkly Pig, when she was 26. Both women hope their successes will be like blueprints for others considering entrepreneurial endeavors in town.
In fact, Lightsey thinks that Mexico is on the verge of a renaissance. "I think we've already kind of reached a turning point," she says. "We're definitely where we need to be."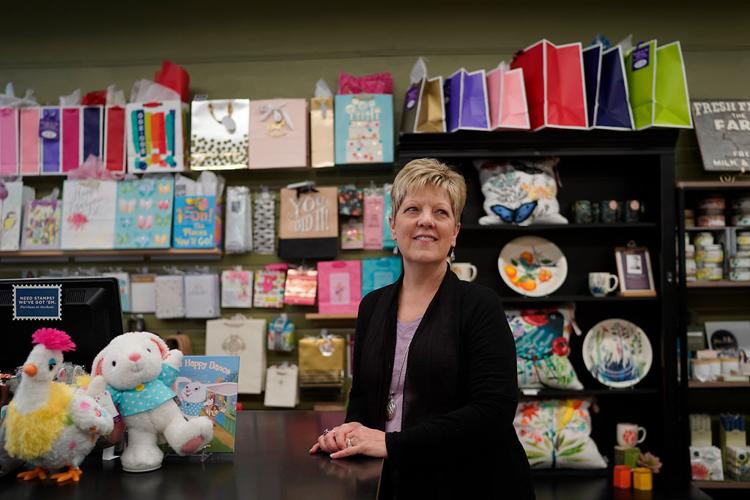 THE COMMUNITY: A PLACE TO CALL HOME
As for the new Spartan plant, Breitzman says things are progressing on schedule. It's got a roof and walls, and the floors are in the process of being poured. It's still too early to start hiring, but Breitzman is hopeful that when the company does start taking applications, it'll have a robust pool of candidates coming from Mexico and its new college programs. "I guarantee we will be tapping into all resources and trying to work with the community to make it a win-win for everybody," he says.
The day after the Spartan groundbreaking ceremony, Southwest Baptist University called Yeast as she drove to rehearsal at Presser. Not only was the school accepting her application, but it was also offering her an $8,500 scholarship.
Yeast says she pulled the car over, a lump swelling in her throat. "I just got so nervous," she says. "I think I was just so happy to leave Mexico."
Other acceptance letters followed; Missouri Baptist University, William Woods University and the University of Central Missouri.
But with her GPA tainted from playing hooky and the cost of tuition skyrocketing, Yeast was limited to the only school she wanted to attend and could also afford: Berea College, a four-year tuition-free Christian university.
Berea rejected her application, Yeast says, but wrote her a personal letter suggesting she go to a community college, get her grades up, then reapply. So this fall, Yeast will start her first semester at MACC in Mexico. "I have two more years to get my grades up and have a kick-butt GPA, so there's no way they can say no to me," she says.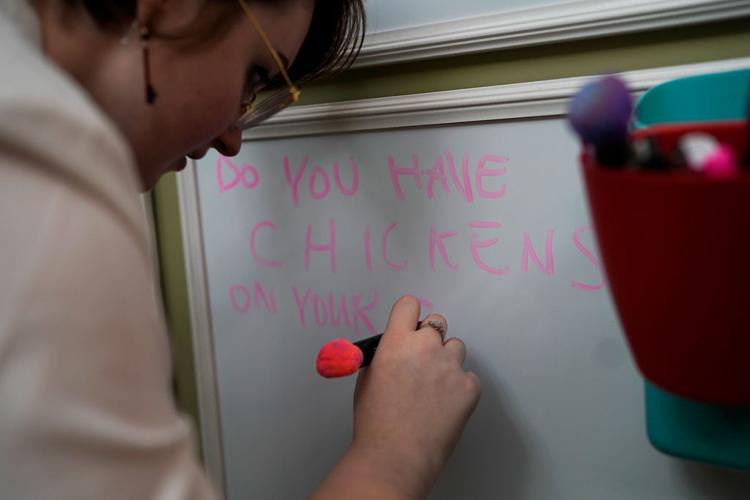 Yeast also says she's had a change of heart when it comes to Mexico. Ever since the Braces took her into their home, she has rediscovered her faith in both religion and family. Fleeing far away doesn't seem so important anymore.
"I'm going to miss being in Mexico," Yeast says. "Presser is so close to me, and so are Lois and Craig."
Brace says that wherever Yeast ends up, she'll always be welcome at their home and at Presser. That was the point of building it, Brace says — to give Mexico's youth something worth coming back to. "For the kids that do stay or come back to serve," she says, "it's home." 
RELATED: THE REINVENTION OF SWEET SPRINGS, MISSOURI
Bill and Phyllis Koch moved back to their hometown with plans to spend about $950,000 to rehab the colonnades