It was June 1916, and women clad in white dresses and golden sashes proudly raised their gold umbrellas along Locust Street in St. Louis. Unlike many protests today, the roughly 7,000 suffragettes didn't walk or chant. Their silent presence outside the Democratic National Convention — later known as the Golden Lane — carried a strong message: Give women the right to vote.
This year marks the 100th anniversary of the 19th Amendment's ratification. Even a century later, the conversation surrounding the suffrage movement for women voters hasn't died down.
Researcher Elizabeth Eikmann spent the summer of 2019 compiling information related to 19th- and 20th-century suffrage activism for Gateway Arch National Park in St. Louis. She notes that although this is a historic anniversary for women's suffrage, many women are still being left out.
"This is a great moment to celebrate, but it should also be sobering in that we haven't come as far as we may have thought in the past 100 years," Eikmann says.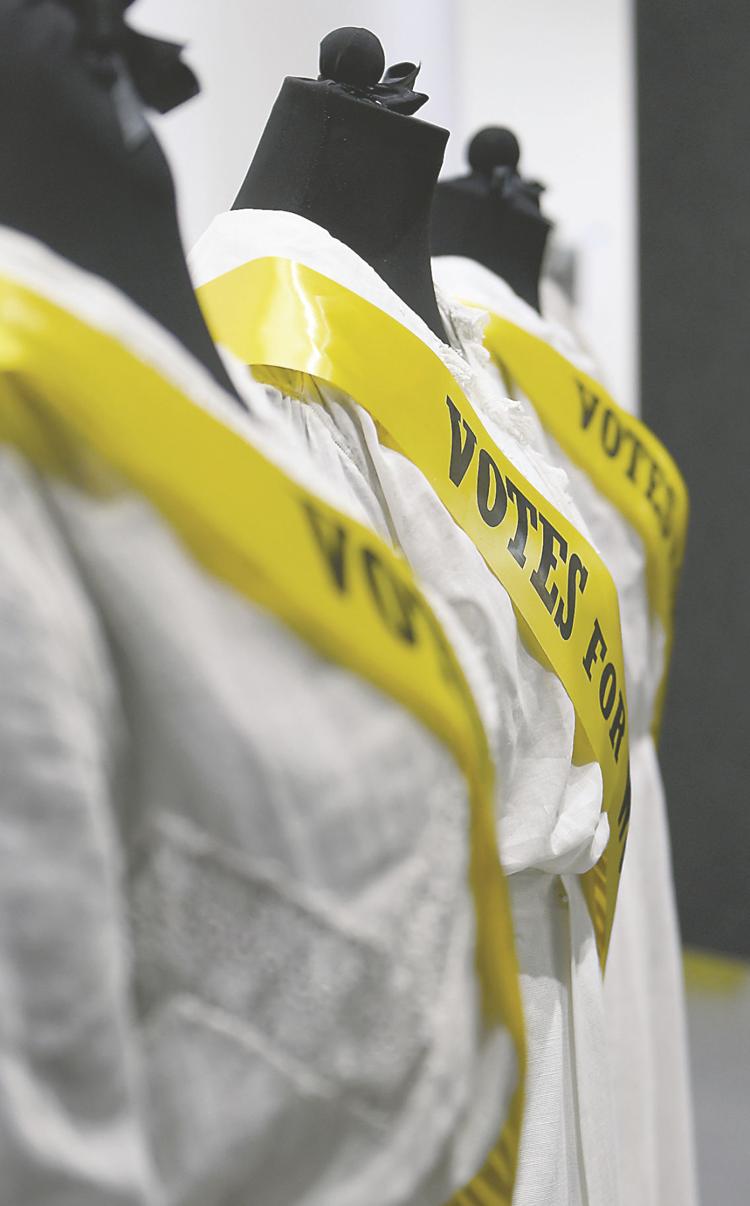 Throughout the 20th century, marginalized communities were excluded from the suffrage movement. Black women were prohibited from attending many suffrage conventions and were forced to march separately. They continuously faced discrimination while advocating for universal suffrage within the mostly white movement.
Black and Latina women also faced poll taxes and other suppression tactics, which had already been used against Black men. Indigenous women and Asian American women still lacked citizenship in 1920, so they were not allowed to vote despite the 19th Amendment.
Ebbie Tolbert became the first African American woman to register to vote in St. Louis on Sept. 14, 1920. "The world isn't like it used to be," Tolbert told the St. Louis Star-Times 100 years ago. "And it may take the women to make things better."
President Lyndon B. Johnson signed the Voting Rights Act in August 1965, and this year marks its 55th anniversary. The Voting Rights Act aimed to knock down legal barriers that prevented African Americans from voting at the state and local levels, but it still excluded other demographics.
Eikmann says it is important to acknowledge the bigger picture: Voting discrimination against women of color is still prevalent today.
Eikmann says it's more than just having the right to vote. It's "thinking about how voting on particular issues affects people other than yourself," she says. "We cannot lose sight of that."
Ahead of the Nov. 3 election, Jean Parsons, co-curator of the Missouri Women: Suffrage to Statecraft exhibit at the Center for Missouri Studies, says everyone who can vote should exercise that right. "It is important that we continue to talk about the fact that not everyone has historically had the right to vote and, in other cases, make it difficult for some to vote," Parsons says.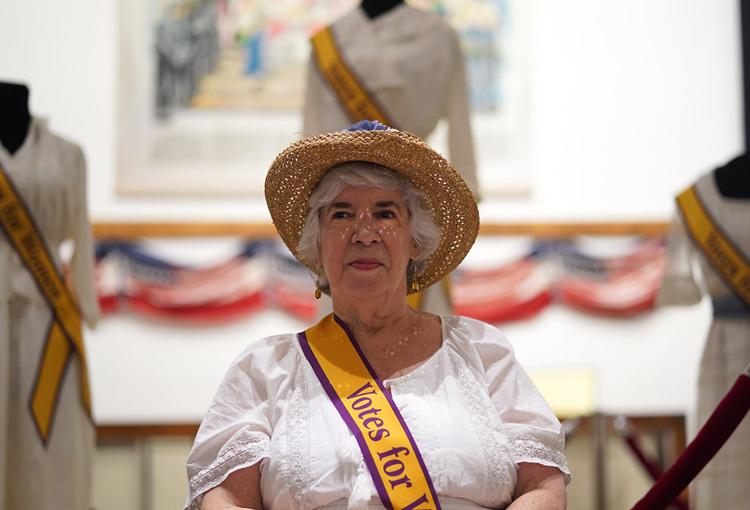 Key suffrage moments
The 19th Amendment is celebrating its 100th anniversary, but the fight for this right started long before the amendment was ratified in 1920.
In 1872, Virginia Minor attempted to register to vote at the St. Louis County Courthouse but was turned away. She and her husband filed a lawsuit against the registrar that eventually reached the U.S. Supreme Court in 1874. The court, upholding that individual states had the right to decide who could vote, ruled against the Minors.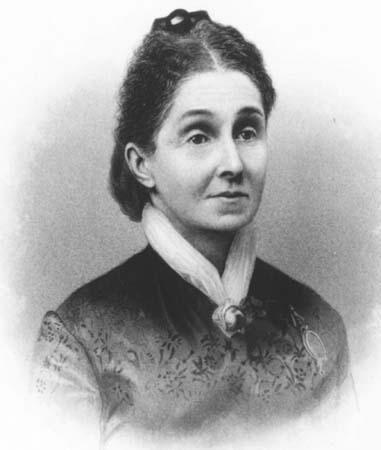 In 1909, Rosie O'Neill, a Branson resident, designed a character that would come to represent many parts of the suffrage movement — the Kewpie doll. This small naked baby doll would later be dropped out of airplanes sporting yellow suffrage sashes during a National American Woman Suffrage Association Convention.
After the success of the Golden Lane in 1916, the suffrage movement flooded Missouri politics. The Missouri General Assembly passed the Presidential Suffrage Bill in April 1919, which allowed Missouri women to vote for president and vice president.
Two months later, Illinois, Michigan and Wisconsin became the first states to ratify it. And on July 3, 1919, Missouri became the 11th state to ratify the 19th Amendment. "The women worked incredibly hard," says Nicole Johnston, co-curator of the Suffrage to Statecraft exhibit. "They fought like you wouldn't believe. They marched. They protested. It was through their efforts that we won the right to vote."
A year later on Aug. 18, 1920, Tennessee became the 36th state to ratify, officially making the 19th Amendment a part of the U.S. Constitution.
Related Stories