In 1986, Missouri lawmakers announced who mattered most to the state. To keep its brightest students, they decided they would create a scholarship fund measuring who was worthy by how well they did on high school tests. They were fighting what they call "brain drain" by funneling cash into the state's most academically astute and trying to persuade them to attend local colleges, graduate and grow the economy.
Programs such as Missouri's — Bright Flight, they call it — are common now around the country, and by most measures, they are successful. Nearly three decades later, the state has spent some $390 million awarding almost 200,000 scholarships. And though Missouri officials don't track where students later land jobs, studies of merit-based scholarships tout economic boons. "While the magnitude is not incredibly large, it is certainly not trivial," a 2013 study by the Journal of Urban Economics states. "Increasing the stock of college-educated workers in a state, even by a few percentage points, can have important benefits."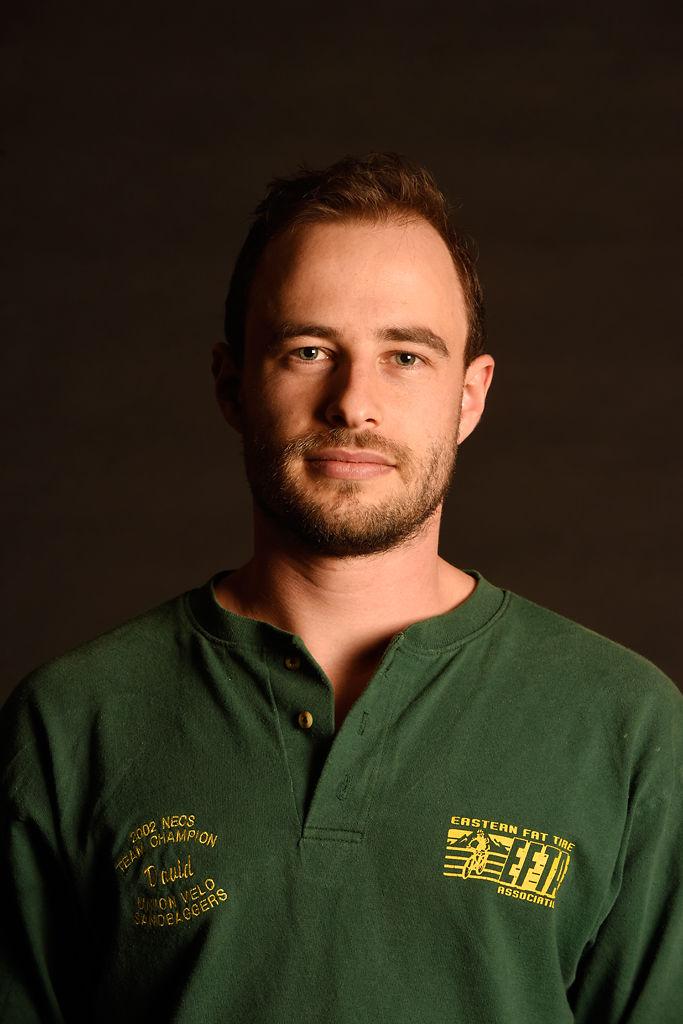 But there's a problem with the scholarship. Nearly all the recipients are white.
To qualify for the Bright Flight most years, high schoolers must score in the top 3 percent statewide on the ACT or SAT, two common college entrance exams. Each semester, for up to five years, the winners can receive up to $1,500. When lawmakers began awarding them in 1988, the scholarships completely covered in-state tuition at MU. But today, with the state's flagship university charging around $11,000 in tuition and fees, the scholarships don't even come close. Still, merely qualifying for the scholarship means a student is almost 10 percent more likely to land a job in the state after high school, according to estimates from a 2015 study by Research Higher Education.
"Given the type of students targeted by the Bright Flight program," the study states, "it is highly likely that they will be successful wage earners." A Vox analysis of state data found the majority of students who win the scholarship have already had many advantages — such as an education in an affluent school. In the past decade, almost 18 percent of the scholarships went to some 2 percent of Missouri's high schools. Most of these schools are in districts funded primarily by local taxes, require little federal aid and generally have the best educated and highest paid teachers.
In the past decade, 80 percent of the Bright Flight winners have been white. Fewer than 1 percent — 0.23 percent — have been black. For comparison, statewide in the past decade, between 16 and 18 percent of students from kindergarten to high school are black. "As has been shown in studies of other merit-aid programs," the 2015 study states, "the Bright Flight program appears to mostly benefit white and higher-income students."
The education department's responsibility is to administer the program as lawmakers mandated, says Liz Coleman, spokeswoman for the state higher education department, "but that's really the extent of our role."
Vox's findings shouldn't surprise college students who are neither white nor wealthy. By now, they know of the systems designed unconsciously or precisely against them. At MU, they protested such systems in 2015 after white students screamed racial slurs at black classmates and a swastika was smeared in feces on a bathroom wall. Then protesters chanted, "White silence is violence," later blocking MU president Tim Wolfe's parade car as he sat silent in his seat. And they watched as reporters from afar descended on their campus, fueling the nation's debate on race and racism as Wolfe and Chancellor R. Bowen Loftin resigned.
But two years later, as the debate burns hotter, what's less scrutinized is the deeper structural barriers that make a good education exclusive. In directing their anger at the university, protesters were, among other things, decrying a systemic marginalization that often lifts opportunities such as the Bright Flight scholarship beyond their reach.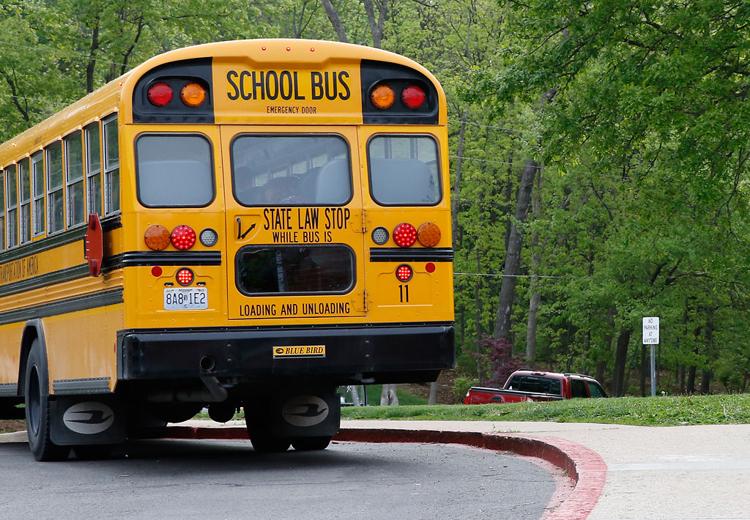 I should pause now to note an irony better told in anecdotes than statistics: Despite an early education marked by police visits and pink detention slips, I am here, a graduate student at the world's oldest journalism school, writing about privilege, and like most Bright Flight winners, I have it.
Throughout my childhood I was a bad student and, in the eyes of many adults, a bad kid. In third grade, I drew a picture in class of me shooting the substitute teacher because I was having a tough day. We were only stick figures in the drawing, but she knew it was her by the label. She surprised me when she ripped the paper from my hands.
When the cops came, my mom talked them down. She was my constant advocate, a southern belle in a New England town, as persuasive and sweet as the pecan pies she baked for my teachers. Her voice did funny things to vowels, an accent she tried to shake, knowing northerners found it exotic.
My mom couldn't save me from my anger, but she saved me from the hell it dragged me through. Without her influence — and without the money my dad, a doctor, spent getting me into a private high school — my anger could have swallowed me whole long ago.
For most high school students to qualify for the Bright Flight scholarship, it takes money: money to attend a good school, money for a tutor or ACT or SAT prep courses, money to retake those tests. Nearly two-thirds of Missourians who do well on the ACT come from families who earn more than $80,000 per year, according to the 2015 study. It's less common for students with less money to do well — just about 10 percent come from families that annually make less than $36,000.
"Schools are a feeder system as soon as you step foot in one," says Michael Steven Williams, an assistant professor in MU's education department. But often to reach a good school, he says, it takes money. Parents must live in a good school district, which often means they must live in a good neighborhood and afford a mortgage on a good home. It takes money, and all of that money, as well as the money from the restaurants and coffee shops and boutique bookstores and baristas and waiters, for instance, funnels down to schools as taxes. "If you have the privilege to make a decision about where you're going to live," Williams says, "you're going to live where the good schools are."
My education is similar to Williams' in that his mom, like mine, fought for her son. William's mom had four, in fact, and moved them from the West Coast to the East Coast in order to buy a nice house in a nice district so her sons could attend a nice New Jersey school. But even though she worked 80, 90, sometimes 120 hours per week as a nurse to pay the mortgage, it wasn't enough. She filed for bankruptcy when Williams was a junior but kept her boys in the same school. And still, it wasn't enough. Williams is the only one of his brothers to graduate from college, and now he and his wife both have their PhDs. He will never have to do what his mom did to send his own kids to a good school. But for her sacrifice, the only debt my mom pays are on bad memories. Williams' mom is still paying for their home.
I was raised in a family with money, but on Oct. 4, 1988, in a brightly lit operating room in Cambridge, Massachusetts, I was born disadvantaged. My mom had wanted a natural birth, but after three days with no progress, she had an emergency cesarean section. She was laid out numb from the chest down on a surgical table, a curtain separating her eyes from her opened stomach. From her womb, I was lifted silent and blue.
"We got him," a doctor said. "We got the baby."
And then, silence.
My mom looked up, and my dad was crying.
Hardly in this world, and I was already on my way out. During my mom's labor, the umbilical cord had wrapped around my neck. In the time I'd gone without oxygen, millions of the power lines in my brain shorted and fried; electrical thoughts bound for a direct course had to transmit around the block. When I'd turn 5, for $2,500, a consulting firm would give my parents a diagnosis: Auditory Processing Disorder. To them, it was a relief: Here is the problem, now the solution. But to a kid, a diagnosis is less like a key and more like a cage.
Education can be that way, too. Cogs in a machine meant to raise up its children, high schools ought to prepare students equally for higher levels of learning. But a greater network of gears is always involved, and some press children downward, and others don't press them at all. Students do not decide which schools they attend. By the time they are born, the decision is often already made. "Some of the most nefarious racism is unconscious," Williams says as he snaps his fingers, the noise echoing through his office. From the wall, his 6-year-old boy and 4-year-old girl, dark-skinned, beaming, look down.
But the real estate agent who shows families only mediocre homes or the city councilors who draw city district lines to exclude mediocre neighborhoods are not necessarily racist people, Williams says. Redlining isn't as much about race as it is about income, he says, but often with each come labels. I was never labeled poor. I was labeled a problem. It shook me so profoundly that I still struggle convincing myself of my worth. In the beginning, the problem was that I was odd. Handwritten letters between my mom and my preschool teachers describe a child I remember.
"Most children lick the snow to just taste it," one teacher in Cambridge wrote in the spring of 1992. "But not Daniel! He was actually taking bites of his snowball and chewing them up and eating it! Before long his snowball would be all eaten up and he would go off to make a (new) one!"
"Daniel still is so interested by the tiny little things he finds outside," she wrote a month later. "We will very often find him at the base of a tree or on the ground, 'exploring.' He loves the plant sprouts that are popping up in the yard (it is nice to see green after so much brown!)."
But spring, for me, was not coming. My teachers were writing around a cold reality: I was quieter than the other kids and slower to learn. I preferred to play alone. This, my mom knew and feared, was more than a fluke.
"As every parent must desire," she told my teachers, "I, too, desire that my boy just be normal or as normal as anyone can be."
The most important thing, she said, "is that in general he seems happier."
Two years later, when I was 5, now in Rhode Island, I began dreaming I was being chased. A hypodermic needle was chasing me one night. On another night, a bunk bed. Then a staple. A hand. One night, I dreamed rocks stabbed out of my skin. Although my mom's notes from then end there, I remember as I grew up my fixations remained dark, and when I was 6, my actions became difficult for adults to sugarcoat.
I don't remember the clear, fall morning I was down by the cove with my classmates celebrating a birthday, but my mom does. The children were running loops in the coarse sand and screaming like children do when the water is cold, and her boy was having fun, too, playing with his peers as the adults upshore talked. It was a good day, until suddenly she saw her boy running at the children, swinging at their hands and weeping as the parents gawked. Then it was a bad day.
"They can't breathe," the boy yelled. "They can't breathe."
His mom knew.
"It's OK," she said as he scooped up the minnows now gaping in the sand and swatted at others still held in little hands. "He's afraid the fish can't breathe."
The narrative shifted immediately, and people thought, "Oh, this poor little sensitive boy," my mom said, instead of, "This maniac might hurt my child." But in the classroom, without my mom, I could be worse. Struggling to learn focused me on my confusion of the world, and my confusion made me frustrated, which made learning more of a struggle. By middle school, my parents were trying to get me into private school because public school wasn't cutting it. In many ways, the schools they were vying for are like the high schools that produce the bulk of the Bright Flight winners: the best.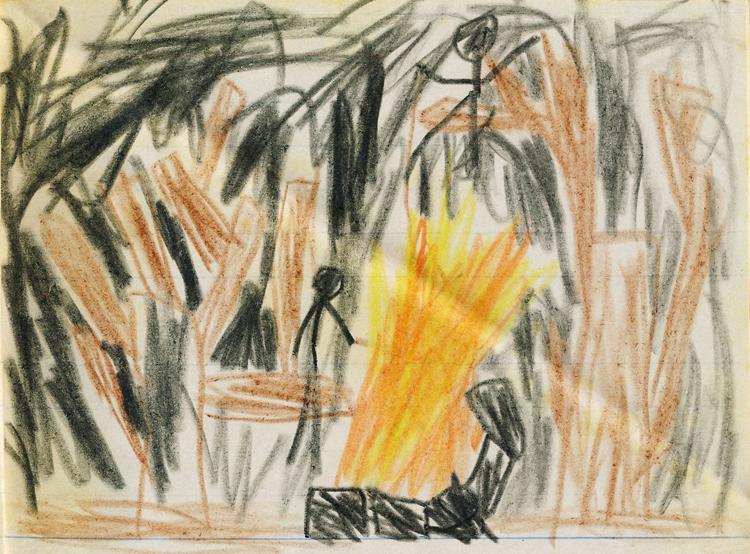 Missouri's school district differences, in most instances, are as apparent as a dark red dividing line. There are the outliers, the well-funded, high-test-scoring districts, on one end. And there are the rest, the good, the mediocre and the bad districts, on the other. At those on the well-funded end, students from kindergarten through high school benefit in many ways. Teachers in the Lindbergh School District outside of St. Louis, for instance, were paid on average more than $59,000 in 2016, and around 75 percent of them had degrees higher than a bachelor's. Outside Kansas City in Lee's Summit R-VII — another district among the literal 1.7 percent of Bright Flight winners — half of the high schoolers enter college. State averages don't come close. And for many of the winning districts, local taxes are a dominant source of funding, an indicator, as Williams points out, of communities with money.
Although my parents had the money for private school, I was never let in. I learned too slowly and handled my emotions too poorly. By middle school, in a rural Massachusetts town in 1998, I had not improved. Technically, I could read. I could recognize the shapes of words, and I could say their sounds out loud. But their meanings swept through me like wind. I'd read, then reread, grasp, then miss. It was merely a matter of trying harder, I figured, so to muster the will, I made myself angry. At first, my anger was deliberate. I'd walk down the halls with it clenched in my jaw, and I'd sit in class with it furrowing my brow. But eventually it became automatic. I would be confronted with a problem I couldn't solve, and it crept over me like a thunderstorm, and my mood flashed from bright to dark. On math tests, I'd press my pencil tip hard against an answer, probably the wrong answer, until the tip broke. In the basement at home, I'd work with Legos intently, and when I failed to assemble what I saw in my mind, I'd rip the pull cord from the light bulb in the ceiling and storm upstairs. Upstairs, I punched holes in walls.
My parents had tried six private schools and failed by the time I was in eigth grade. They had heard early on of one, called Landmark High School, which specialized in teaching those with learning disabilities, but they did not want to send me to boarding school, especially one more than an hour away. But at this point, their options were none. My dad dropped me off one day that fall and drove around while a man in a suit tested me in a cramped room in a Victorian house on the rocky coast of upscale Beverly, Massachusetts. When he returned, my dad was led into a wood-paneled room where he sat at a cherry-wood table before another man, also wearing a suit, who pressed his palms together as if saying a prayer and looked at my dad without speaking.
Then he smiled.
"I think we got a match," he said.
"Yeah," thought my dad, "my wallet and your school."
At Landmark, my trajectory changed, and the rest is irrelevant. But you should know that it cost my dad $50,000 per year. A year at Harvard, for context, is $45,000. Ultimately, for a kid like me, it came down to money. My mom's love would not have gotten me into that school or, maybe later, out of jail. I had — and have — what many black Missouri students don't.
This fall, some 450 freshmen are attending Mizzou with help from Bright Flight scholarships, which means, because of their high test scores and likely good grades, they are probably benefiting from a patchwork of other financial aid. So, how many are black?
MU won't say.