Voting is a constitutional right, but that's not the only reason it's important to those who do it. Boone County poll workers and political and student organization leaders explain why they care and why they respect the right to vote.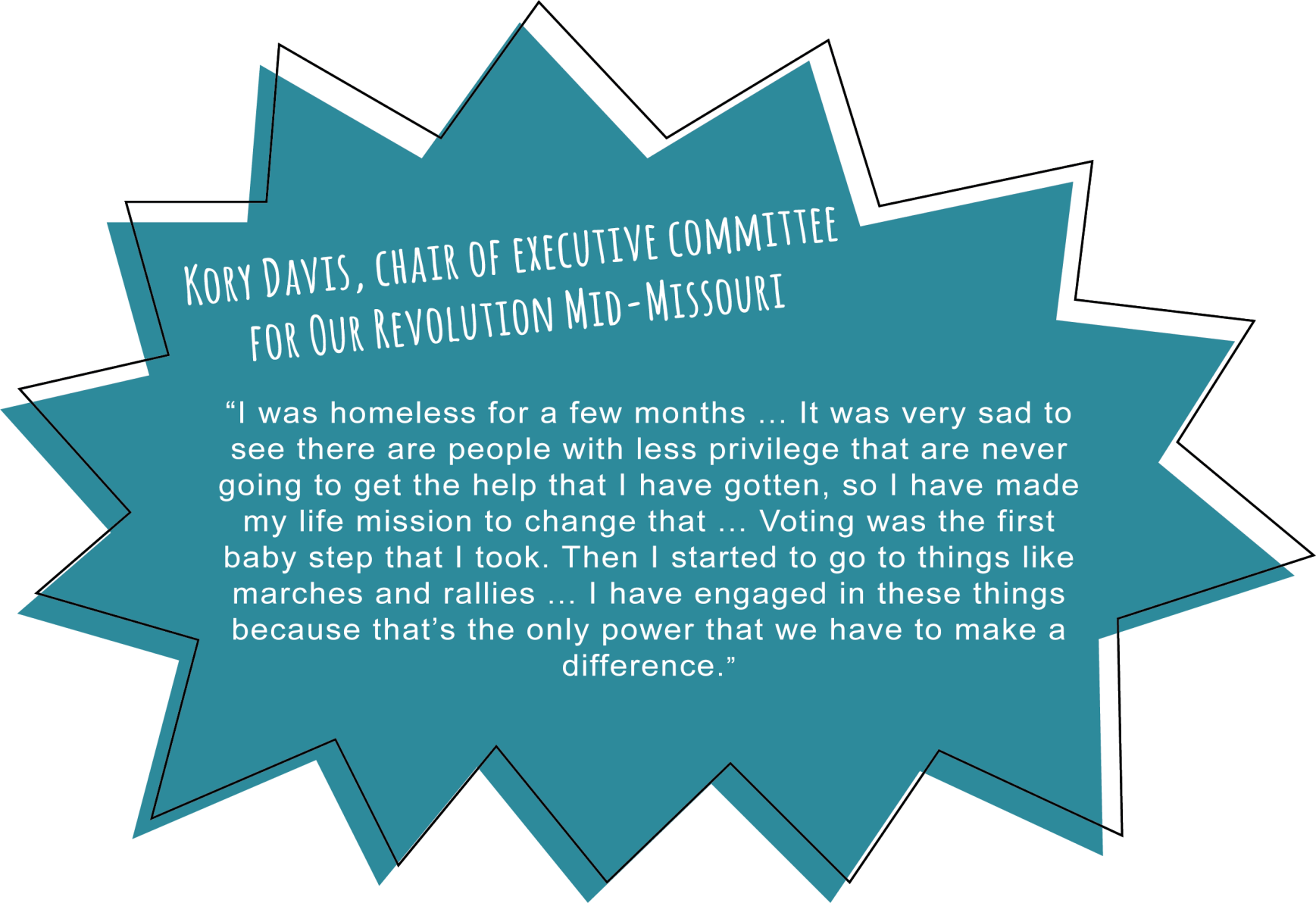 Vanessa Ramirez, MU sophomore studying political science and Association of Latin American Students member
"I've always looked at it this way: There's people who have the leisure of not having to worry about a political system, and there's people that — even if they wanted to — they just couldn't because their lives are politicized every moment."
Gina Newby, Boone County poll worker
"When I see the older voters come in that have been voting for eons, and they come in to vote, and they can't hardly walk to get in there ... that just makes all the difference: when you see people that are eager to vote, and nobody's going to stop them from coming in."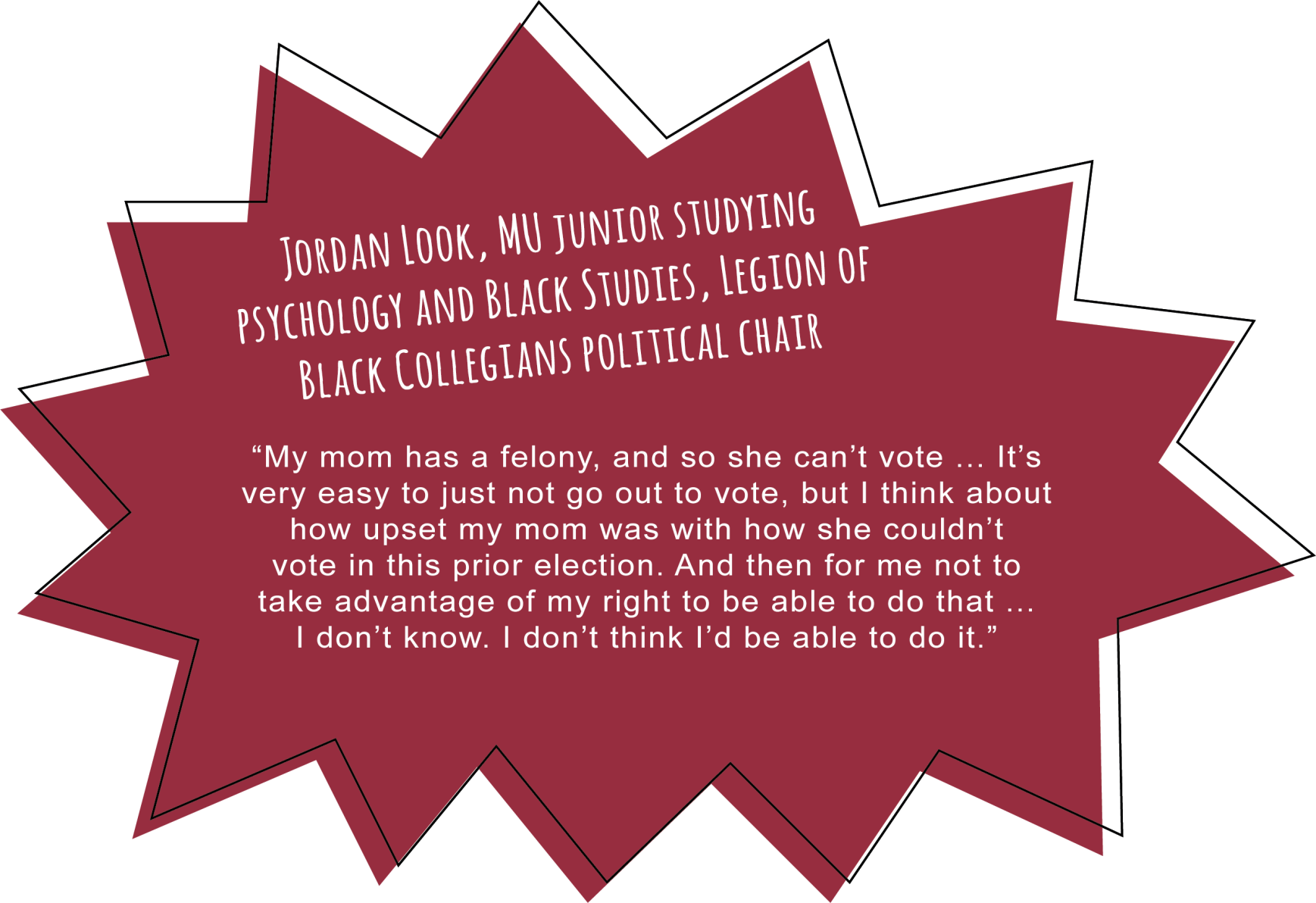 Collin Smith, Battle High School senior and Boone County poll worker
"If you have an opinion, and you want to express it, you can, you know, go on the internet and tell everyone, 'Hey, this is what I think.' But that doesn't mean anything's going to change.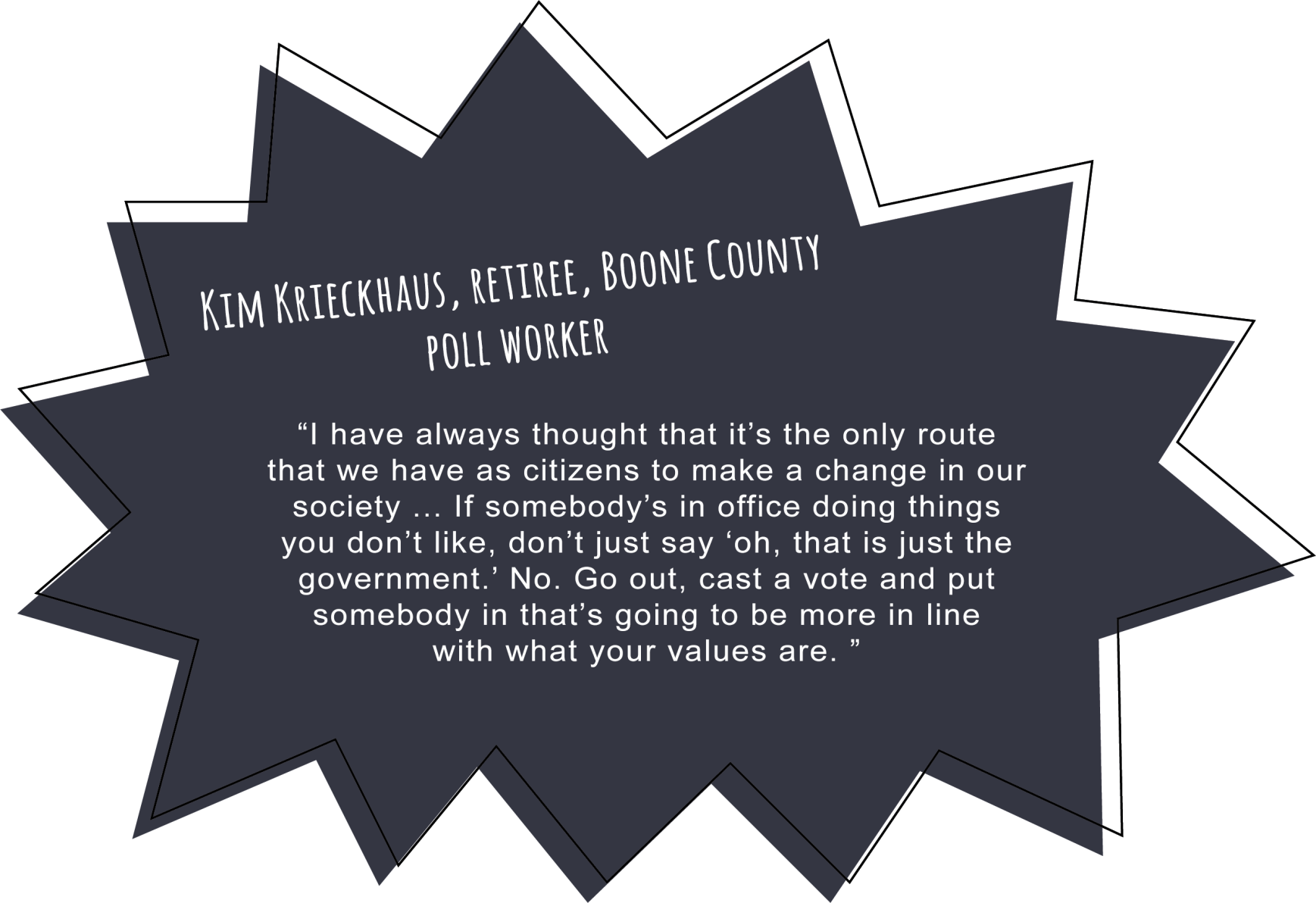 Delaney Catlettstout, president of Boone County Young Democrats
"I know politics affects every part of my life. I think it's really important that you hold your elected official accountable to the people that they represent. As young people, we kind of forget to do that and we forget we're essentially their bosses in a way. We elect them to represent us, so I think it's really important to try to empower young people to go and take a stand and have a voice."