Long-distance relationships can be tough, and there's no sugarcoating the fact that the person you love is miles away from you. Sure, there are important benefits to long-distance relationships such as building your independence and practicing healthy communication skills. But when it comes to the physical distance between partners, the recognizable love languages no longer take on their original forms.
The five love languages — acts of service, physical touch, quality time, words of affirmation and gift giving — can still be expressed from afar to make the distance a little more bearable.
According to Verywell Mind, the concept of the five love languages was created by counselor and pastor Gary Chapman and published in his book The Five Love Languages: How to Express Heartfelt Commitment to Your Mate in 1992. For years Chapman observed couples and their patterns of misunderstanding each other's needs. Chapman created the five love languages because he believed people would respond to them in ways that improve the quality of relationships by fostering empathy and maintaining intimacy. Not only are the love languages useful for strengthening romantic relationships, but they're also great for improving relationships between friends and family.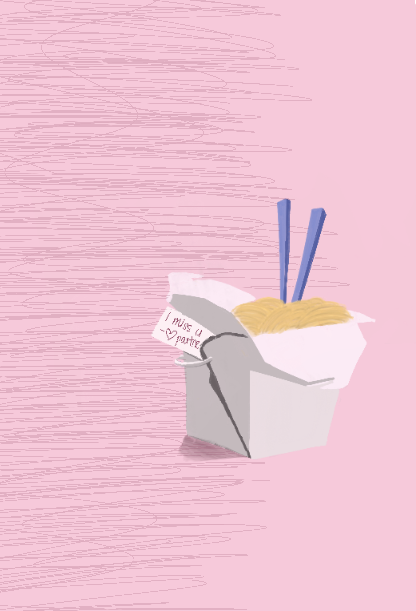 Acts of service 
Has your significant other had a stressful week at work or school? Helping knock something off their long to-do list is the perfect way to show them you care. This can look like booking your partner a cleaning crew from Columbia's Sunshine Cleaning or sending them food from their favorite restaurant in town.
Scheduling a massage for your loved one is another way to perform acts of service, says Tara Vossenkemper, a local relationship therapist. Send them a gift card from MassageLuXe to release any tension and, as a bonus, create a sense of physical touch between you and your partner.
Physical touch 
"You can do a lot of things from a distance, but you can't actually physically touch," Vossenkemper says. So how do you make the impossible feel somewhat possible?
MU student Claire Jenkins has been in a long-distance relationship for three years, but she doesn't let the space keep her from feeling surrounded by her partner's touch. "The closest thing I could say is if you have a sweatshirt," Jenkins says. "I wear Joe's sweatshirt every single night before bed."
Recreating a loved one's touch through a clothing swap can make you feel like you're wrapped in a hug from a distance. To go even further, you can buy each other hoodies from local retailers such as Glik's or get college sweatshirts from Rally House and swap them each time you reunite.
Quality time 
Quality time is a broad love language, but the main thing to remember is that intentionality is important. "The funny thing about quality time is you don't need six hours of it in a day," Vossenkemper says. "It could be once a week for an hour where you are very engaged with one another."
Ashlie Lester, a professor of intimate and romantic relationships at MU, recommends doing activities together over the phone to add a little fun to your quality time. "We need shared experiences," Lester says. "It could be as simple as watching a movie together, or you could both go on a hike that day and describe what you see."
As Mother Nature begins to grace us with her sunshine this spring, take a walk on the MKT Nature and Fitness Trail or through Capen Park while on FaceTime with your partner and soak up some rays and quality time.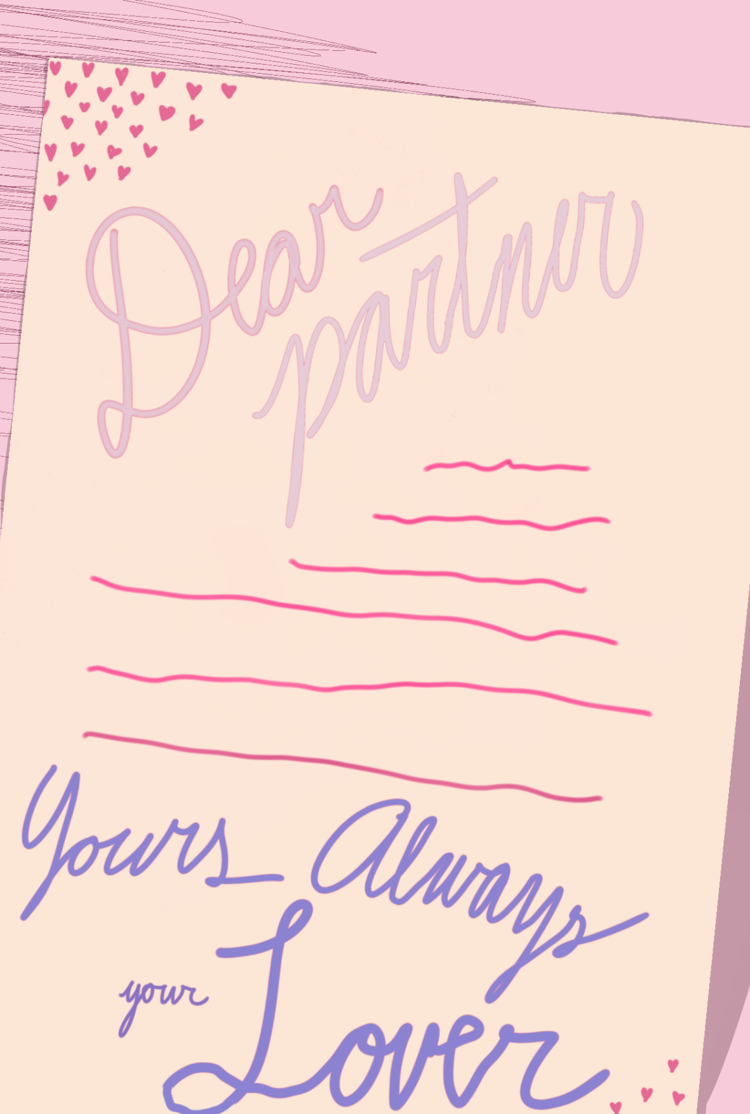 Words of affirmation 
Words of affirmation can go far beyond compliments and may even come in the form of gifts, Vossenkemper says. "It could be cards, it could be letters, it could be text messages," she says. "It could be something that's a little more specific about what the person is doing and why it matters to you and what about them is so special."
If you envy Romeo and Juliet, pick up some stationery from a local shop such as Poppy Made by Hand and profess your deepest admiration for your partner through love letters. If a simple yet sweet text is more your style, tell your partner you're proud of them for their work in the relationship or any recent accomplishments in their life.
Gift giving 
When it comes to giving your loved one a gift, it's important to think about what your person loves. "Gift-giving really reflects the act of being thought of," Vossenkemper says. 
She says it's not always about the gift itself, but the meaning behind it. And today, sending gifts can be as easy as clicking a button online. "Sometimes Joe will Amazon me things," Jenkins says. "One time he sent me a stuffed octopus just because I had made a comment about it."
If you prefer one-of-a-kind gifts, head to Bluestem Missouri Crafts and pick up something handmade for a care package with your partner's favorite snacks and things they love. 
Related stories